I haven't been in a store with any nail polish to buy since March 11th, which for me is rather an eternity. Thank goodness for the internet and for the brave folks working through the pandemic, as I've been able to perk myself up with a couple of indie polish orders. Today I have the first of my new pretties from Pahlish, a gorgeous dusty purple flakie crelly called Celesta.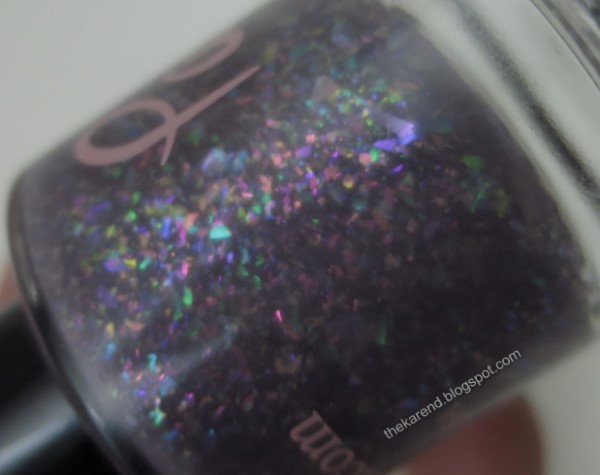 Two coats of this beauty would probably have been fine, but I went ahead and added a third coat plus clear topcoat for extra depth.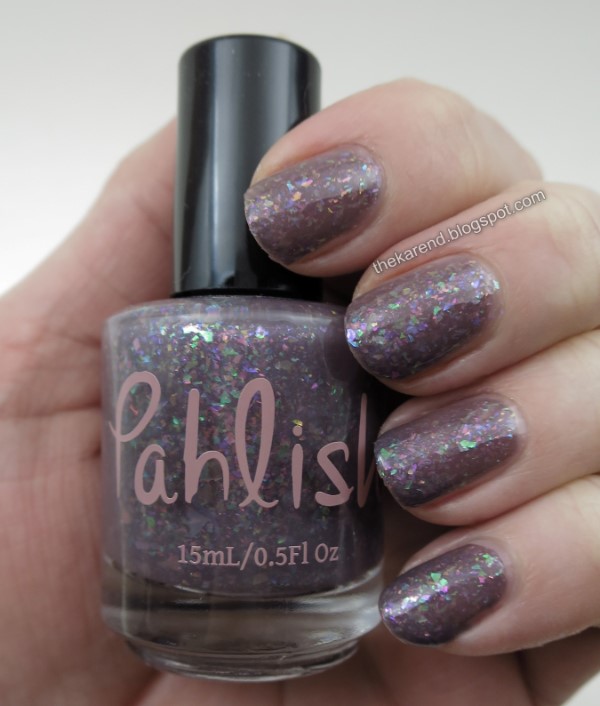 In lower light, the base looks a touch deeper and the flakies pop even more.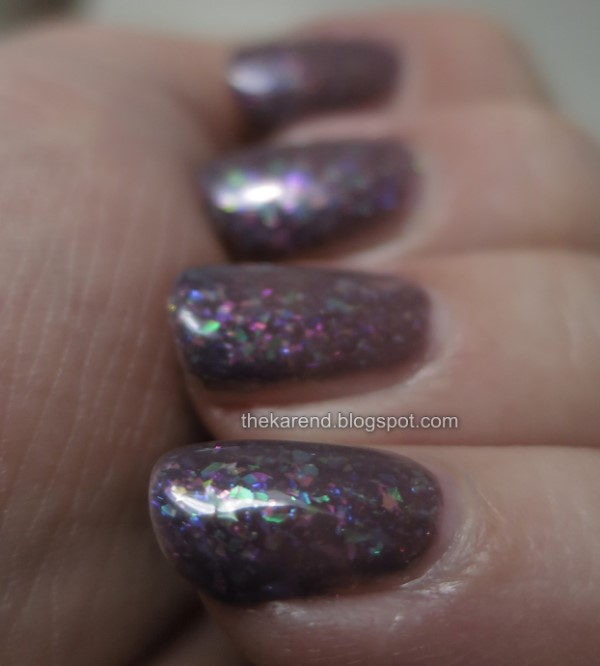 I wanted to see about layering Celesta, so I laid down a base of Sally Hansen Insta Dri Island Punch from last year's Jelly Belly collection (same name/color is in this year's, though with a different shade number ... but that's for another post) on my middle, ring, and pinky fingers, topped with one coat of Celesta. On my index finger I did two coats of Celesta by itself (see, two coats is fine). You can definitely see the density of flakies is less when used as a topper, but there's still a good payoff.
This is so pretty, and I'm so glad I got it. I'm not so glad I missed some similar finishes from Pahlish with other base colors while I was not paying attention, but that's how things go. Maybe I'll find them in a destash someday. Maybe I'll console myself with the many many other nice things I already have.