Back when I would drive down to the city just to have fun and hunt for nail polish displays, I bought what I thought were the two most interesting polishes in the PXL Pixelated Color line at Rite Aid: Metallic Eggplant and Pink Glitter. This line touts itself as 8 free (I admit I don't know what 8 things those are off the top of my head ... I stopped paying attention at 3 free, and yes, sometimes I miss formaldehyde), vegan, and cruelty free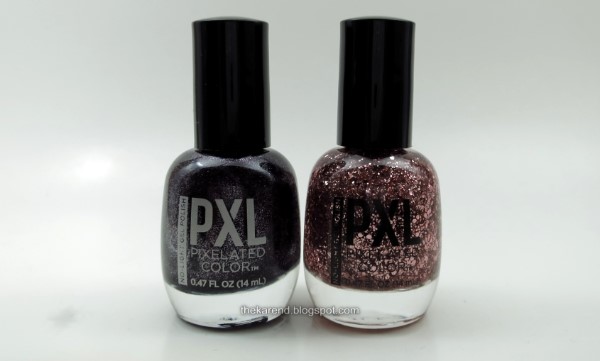 Metallic Eggplant is a deep purple packed with silver shimmer. I don't know that it's so packed that I personally would call it metallic, but I could see why one might. It was plenty opaque in two coats.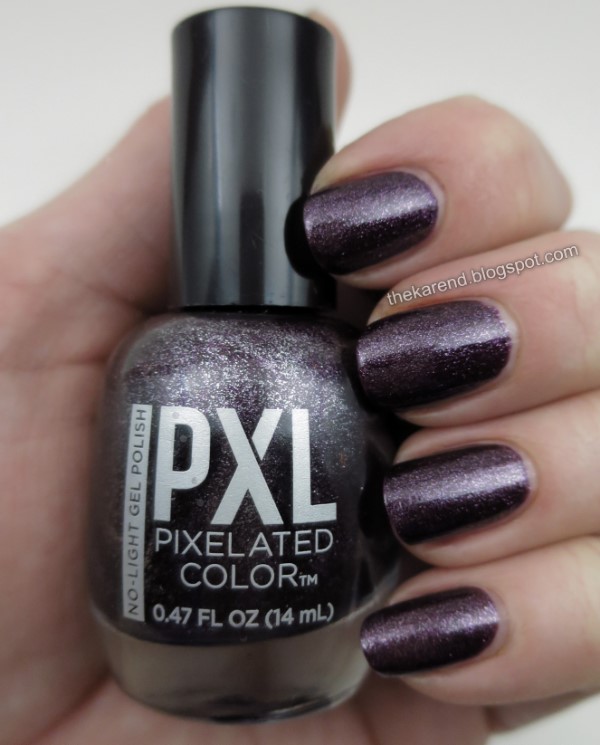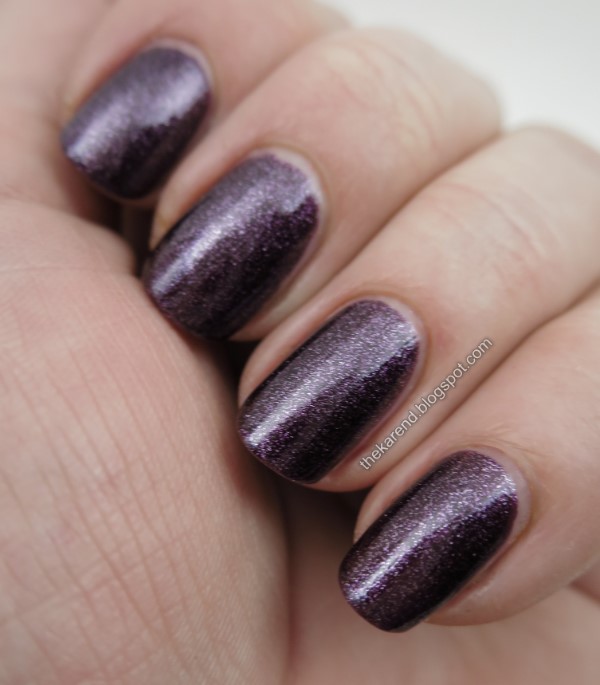 Pink Glitter is just that: metallic pink hex glitter in various sizes in a clear base. the pink leans warm, but not so warm that I'd call it rose gold. I put one coat of it over Metallic Eggplant. It didn't need clear topcoat to smooth it out, which was a bit surprising since in some cases the glitter pieces stacked on top of each other and I didn't bother to try to coax them to separate.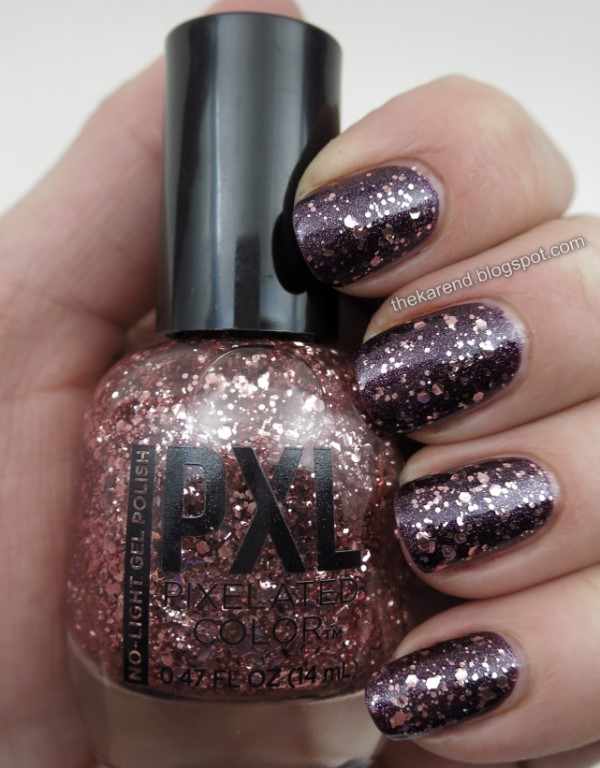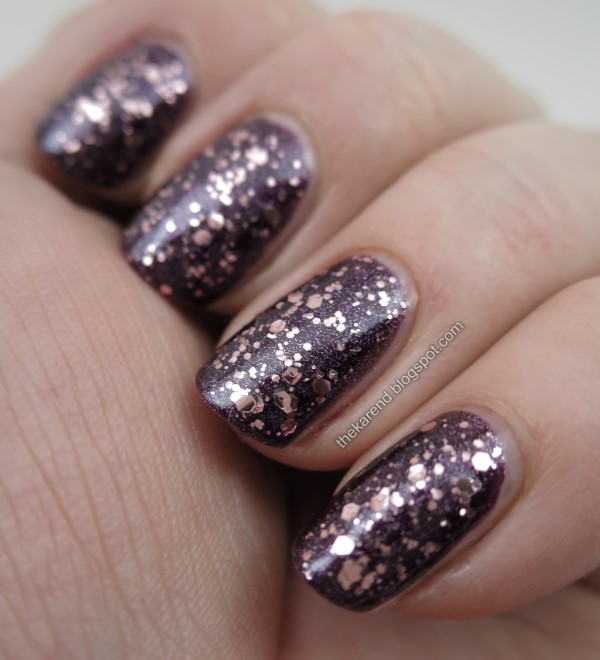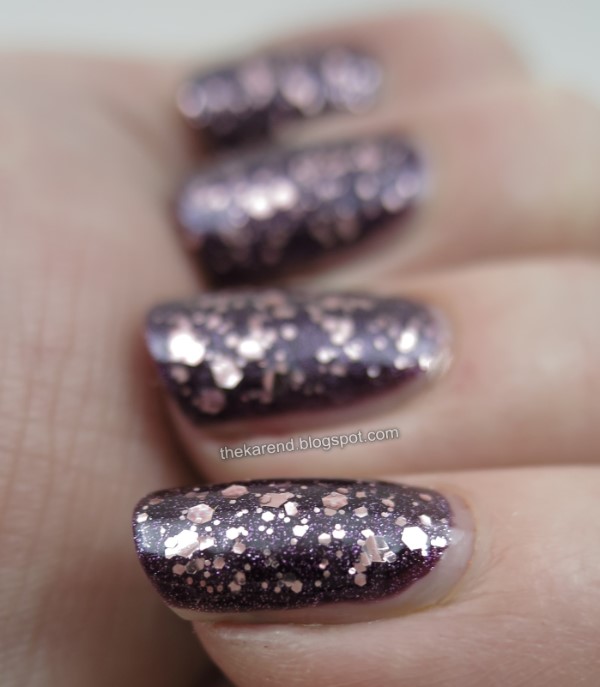 I was happy with the formula on these, but I'm not sure how many more I'll buy since the color range is fairly narrow, with a focus on the pinks and reds that sell best, and which I'm already way overstocked on in my personal collection. There is a lighter purple shimmer called Purple Pearl I might look at should the line still be a thing when I finally leave my house for something other than a walk around the neighborhood or a trip to the grocery store.
NOTE: I had to edit this after putting it up, as I'd misspelled "pixellated" ... ooops.