Today I have another of the treats I've bought for myself online since the stay at home order started: Pahlish Sky Glass, a purple jelly packed with flakes.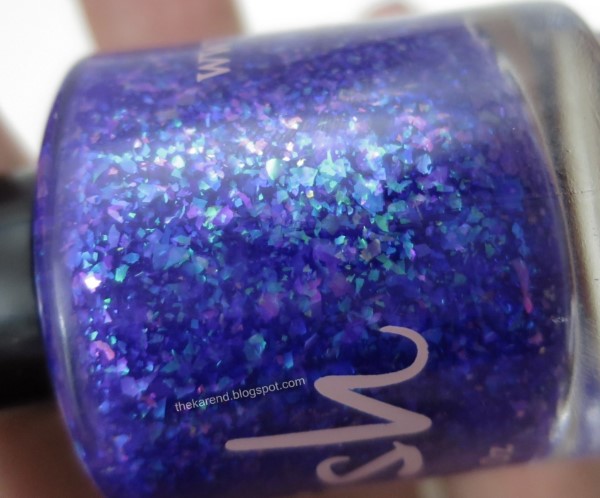 As jellies go, this one is pretty pigmented (but no so much that the flakies get buried), so my swatch is two coats plus clear topcoat for extra shine and depth.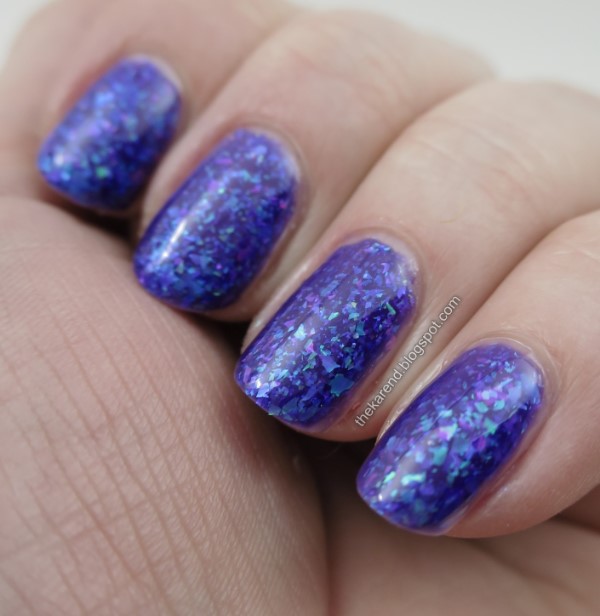 I was blessed with a bit of sun the day I swatched this, so I took myself over by the window so you can see it in that light below.
As I did with
Celesta
earlier this month, I also tried Sky Glass layered over a creme base. In the case of Sky Glass, I used Sally Hansen Insta Dri Vivid Violet, a dark purple. I left my index finger with just Sky Glass on it for comparison purposes, then did Sky Glass over Vivid Violet on the other three fingers (skipped the topcoat on those). The deep base does darken the overall look some, and also makes the flakies pop. I like it both ways.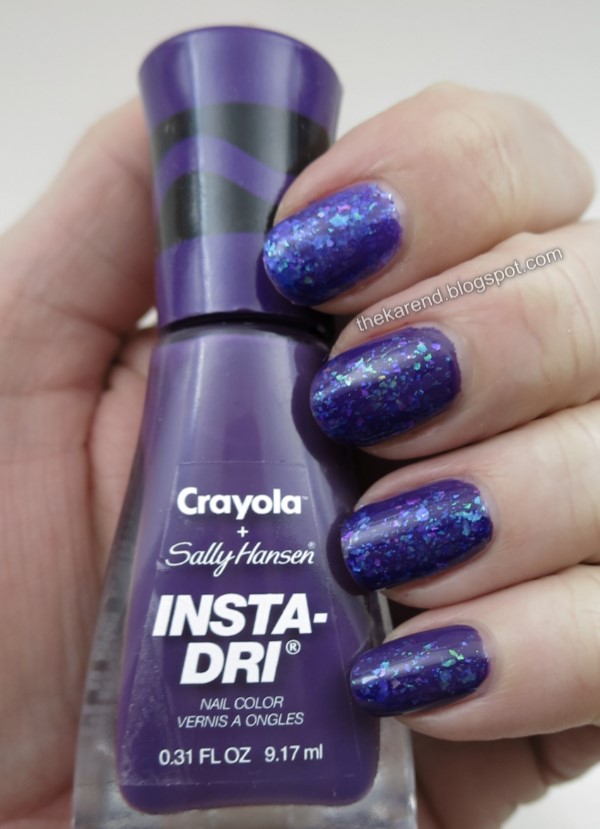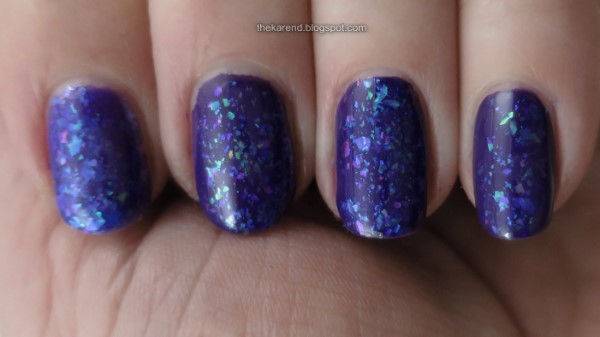 I can't buy every indie shade that turns my head online, but I'm glad I got this one.