Yes, Easter was a while ago, but I bought the Sally Hansen x Peeps colors and wanted to at least Skittles swatch them before they went into the queue to get on nail wheels. Left to right: PEEPS White, PEEPS Pink, PEEPS Lavender, PEEPS Blue, PEEPS Yellow, PEEPS Fruit Punch, PEEPS Sparkly Wild Berry.
I did the White, Pink, Blue, and Lavender together. They were what I expected from Insta Dri, plenty opaque in two coats. I'm sure I've bought the white at least a half dozen times now under new names each time it's re-released. That's okay. A good reasonably priced white is a good find. I probably have close enough shades for the others, maybe not all in the Insta Dri line, but didn't take the time to do comparisons because I didn't really want to know.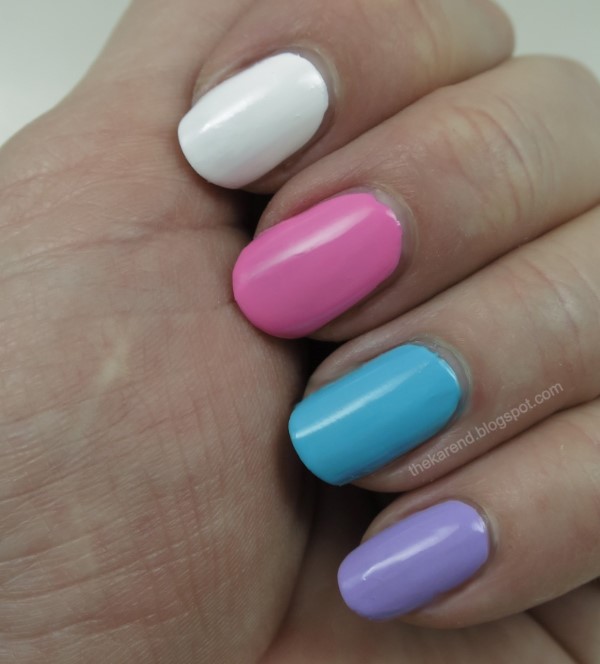 Sparkly Wild Berry is a topper with pink metallic and white matte hex glitters in various sizes.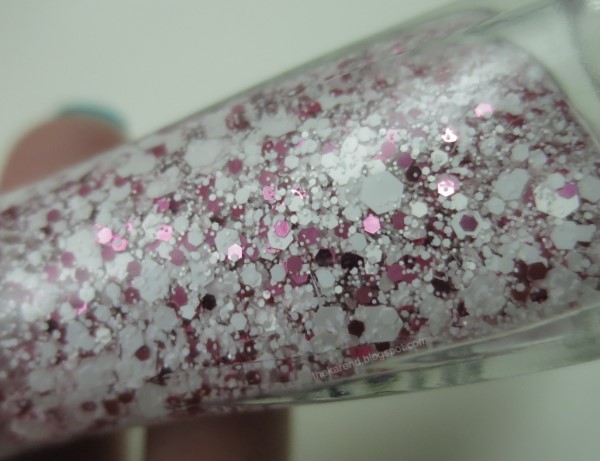 I put one coat of Sparkly Wild Berry on top of the Skittles then added clear topcoat. The white glitter got lost on the white creme base of course, but on the other bases, Sparkly Wild Berry looked good.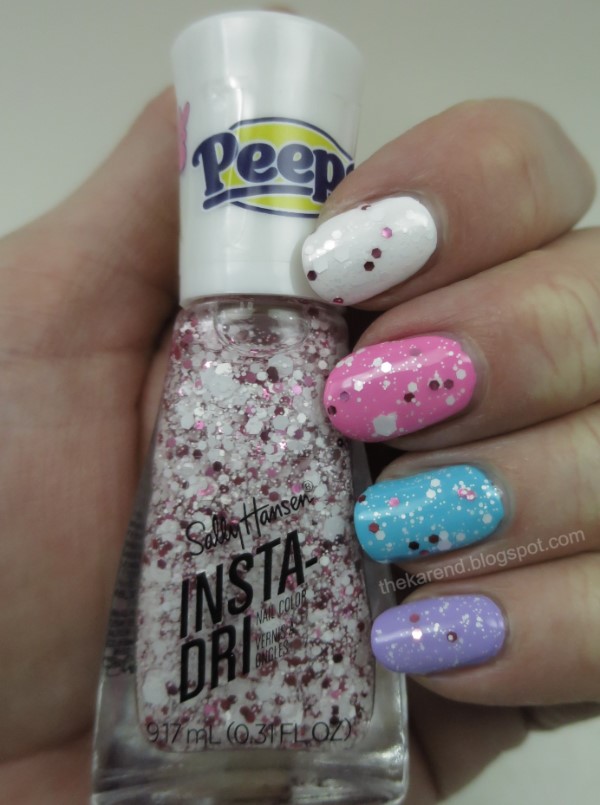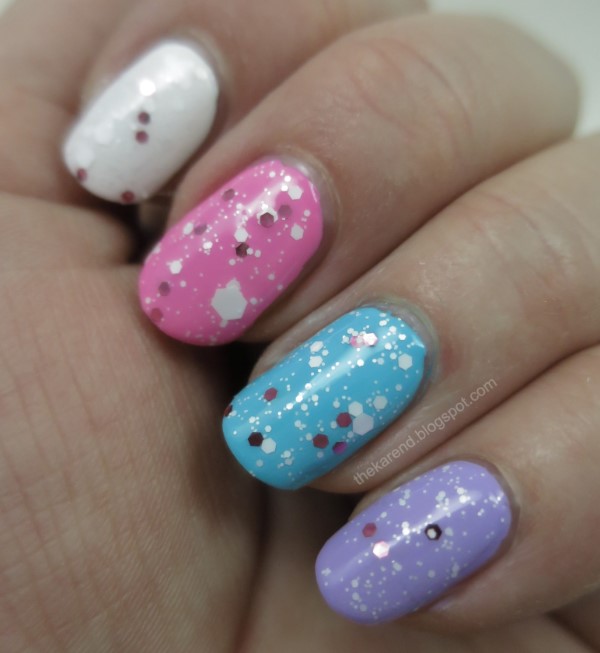 Looking at the two cremes left, I didn't want to just swatch them on alternate fingers, and while Yellow would play nicely with Pink and Blue and Lavender, Fruit Punch seemed the odd one out. Then I remembered I'd bought Sprinkle Sprinkle, a crelly glitter with sky blue, soft orange, and golden yellow hexes in it.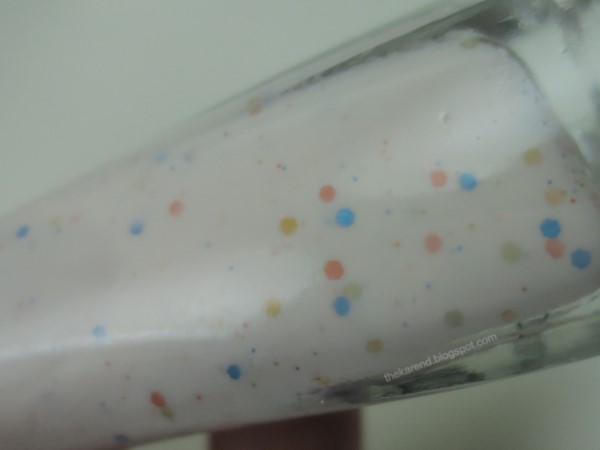 I put Sprinkle Sprinkle on my index and pinky fingers, with Yellow and Fruit Punch in between. Neither of those cremes quite matches the glitter, but they both coordinate well enough. All were two coats.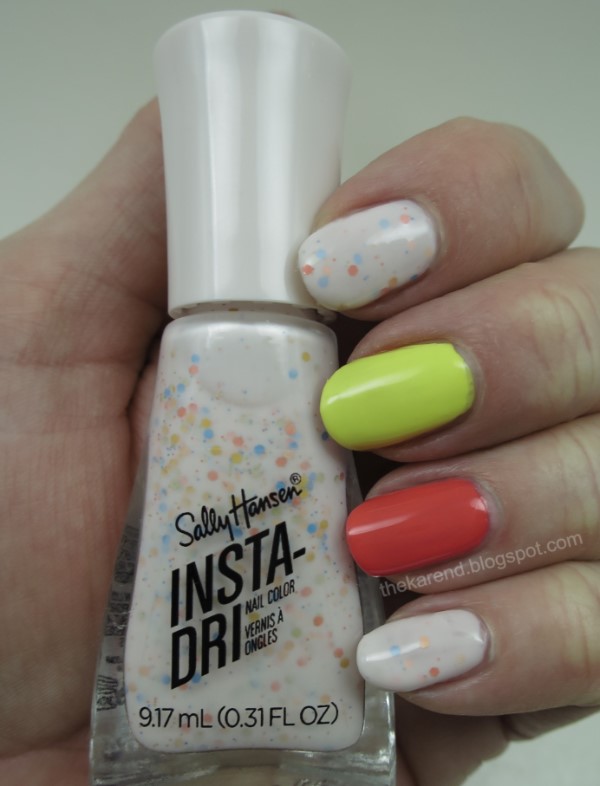 I'm thinking I should do a couple wheels with Insta Dri cremes to carry around in my car so I can bring them into the store any time Sally Hansen does a new collection and perhaps not buy so many look alikes, but that probably won't work anyway. I have mostly managed to not re-buy the Pride colors every year, so that's something. This year I only got two, the orange and the brown. But that's another post, if I ever get around to it.