When I put up my most recent blog post last Wednesday, I was in Montana, a bit less than 24 hours into a nearly month long road trip. Since then I drove to Illinois (stopping in South Dakota and Wisconsin to sleep along the way), visited with my mother-in-law, did a long weekend craft conference with classes and demos and nighttime entertainment, visited with my mother-in-law some more, and later today will head to Michigan to spend some time with friends. Since one of the things I'll be doing in Michigan is meeting up with my nail polish ladies, I thought I should do something nail polish related before then, like update my blog. Fortunately, I stocked up some swatches before my trip, so have something to share (other than the polishes I've bought along my journey, though I will get to those, too, at some point).
Today I've got the Christian Dior Golden Jungle duo, circa 2012. I was super into crack polishes at the time this came out and had to have it, yet until I swatched it before I left, I hadn't used either of the set, which consists of a golden metallic base color and a deep warm olive green crocodile effect cracking top coat.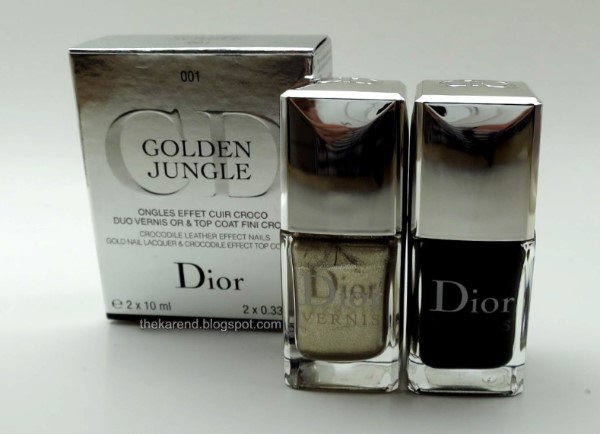 On its own, the gold (no name that I could see, just a shade number, 148) is decent. I used two coats. I don't think this shade is especially flattering on me, but that's not its fault.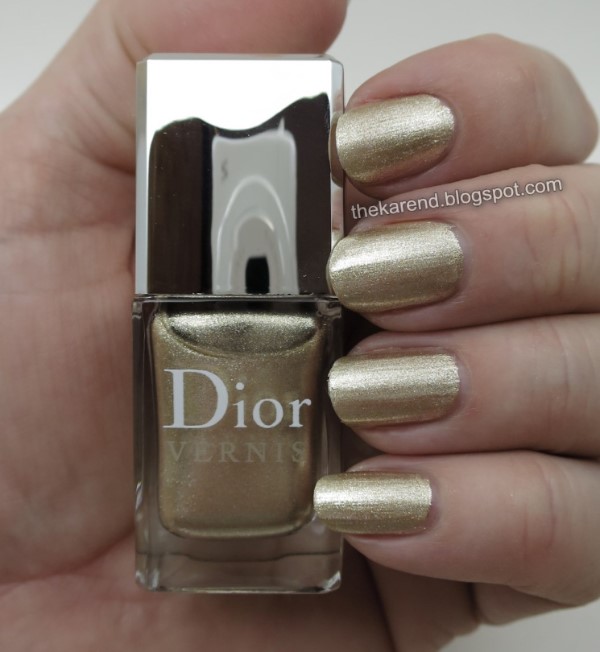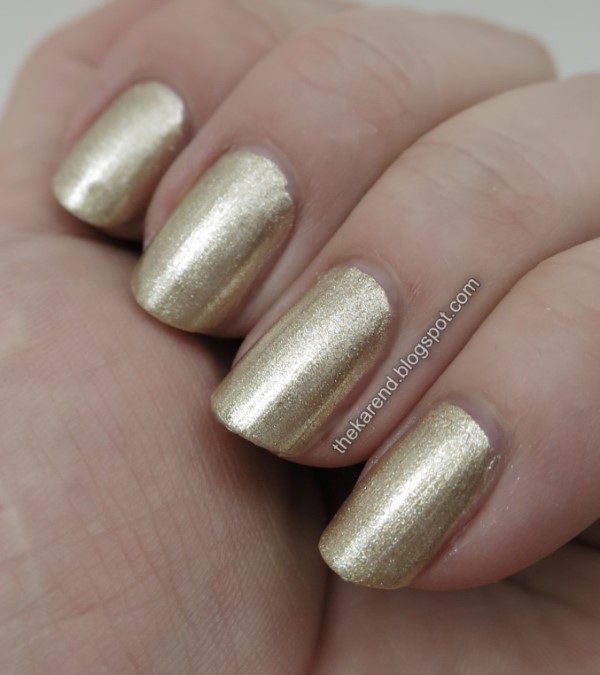 I compared the gold to another gold Dior in my collection, Golden Light (Or Lumiere). In the bottle, 148 (on the left below) looks lighter and cooler toned.
On the nail, the colors looked closer, but the finishes are distinct. 148 is a foil, while Golden Light is a shimmer. 148 is also more opaque; I needed to use three coats of Golden Light to 148's two, and Golden Light still showed a hint of visible nail line in some lights at some angles (not the one in the pick below). Left to right: 148, Golden Light, 148, Golden Light.
When I added the green crackle (shade 608), I did one thick coat, so the jelly nature of it didn't show up well. Trust me, it's squishy.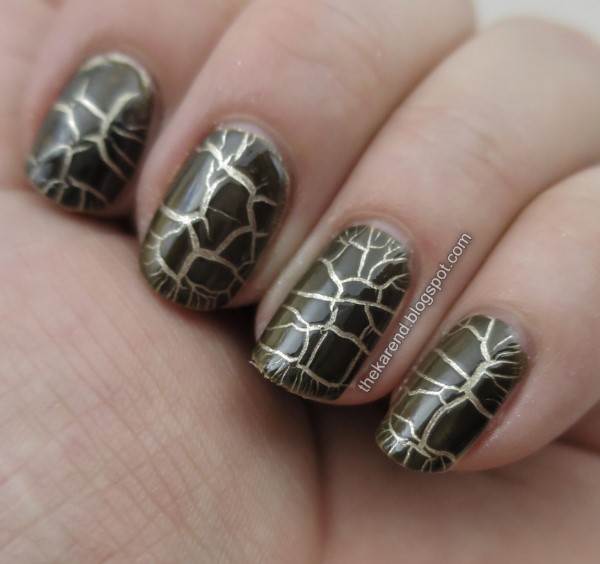 The contrast between the light base and the dark crackle showcased the pattern of the cracks. I wanted to try a more subdued combination to highlight the texture, so I put on two coats of Dior Shadow, a plum shimmer, then added the crocodile crackle. This combination looked really interesting to me; I will have to remember it when autumn comes around again, as I think it would be perfect with some of my fall sweaters.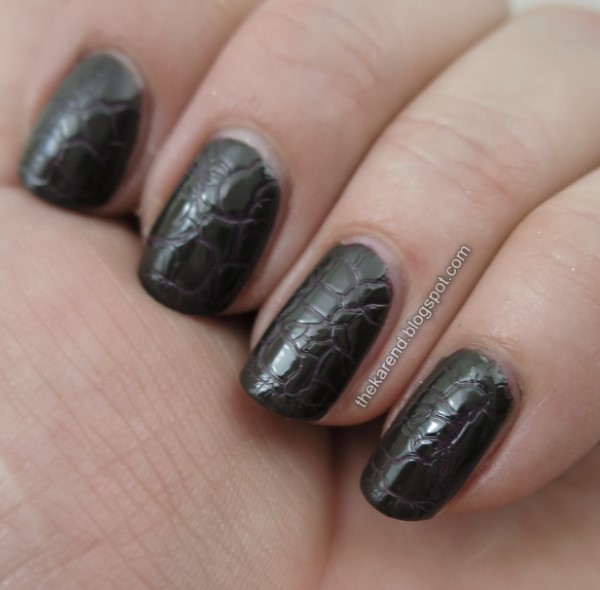 Magnetic and thermal and textured polishes are all around again now; can crack be far behind?