Today I head to Canada for this year's Indie Expo Canada, which starts for me with the bonus polish making workshop tomorrow. It seemed fitting to share some polishes from brands I'll see at IEC.
I have two from Great Lakes Lacquer and two from Alter Ego.
Great Lakes Lacquer So Sweet and So Cold is a periwinkle shimmer with microflakies and holo. I used two coats for my swatch.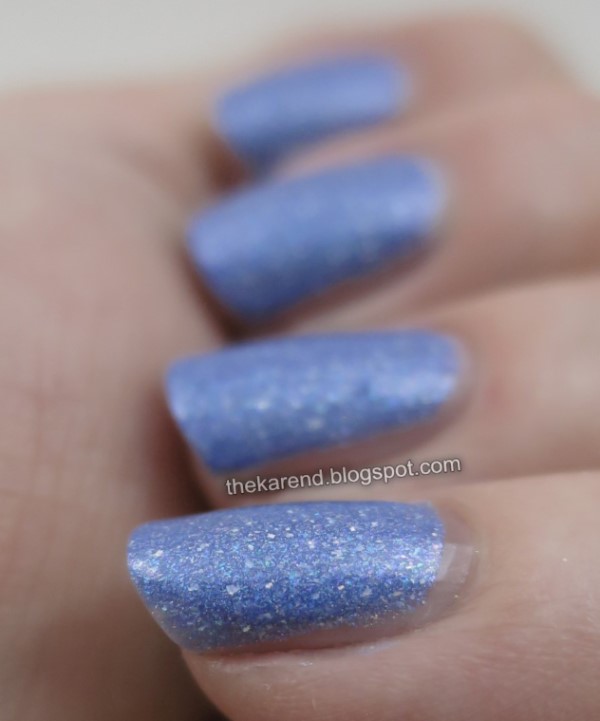 The holo does show up in sunlight:
Great Lakes Lacquer Love at Hyatt Regency is a blue shimmer and another two coater.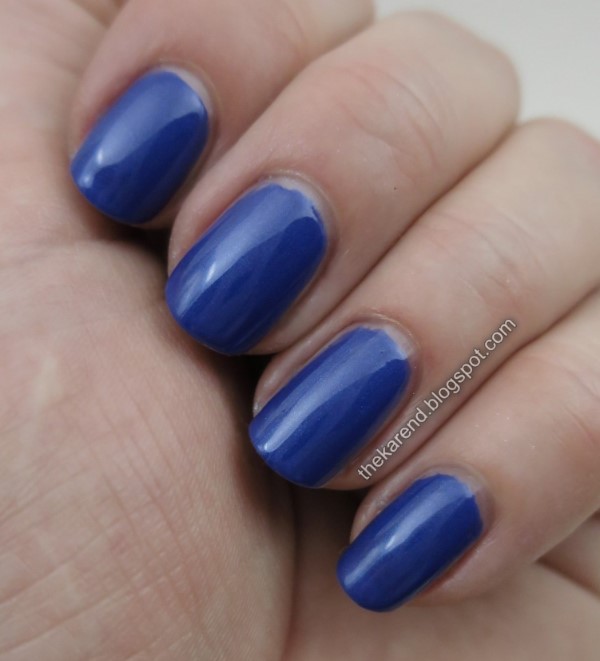 Here's the shimmer in direct light: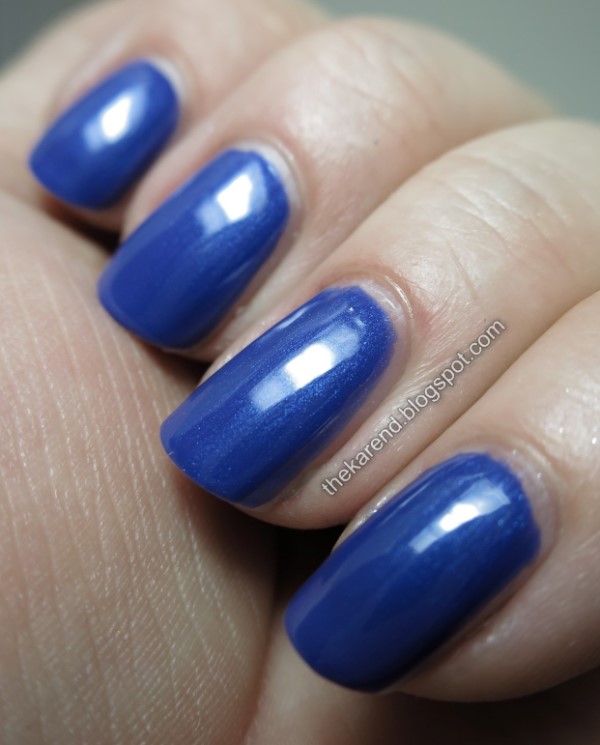 I spiced up Love at Hyatt Regency with two coats of Alter Ego Courtney's Frogspawn Coral, which is a glitter topper with lime holo hexes in a sheer blue shimmer base.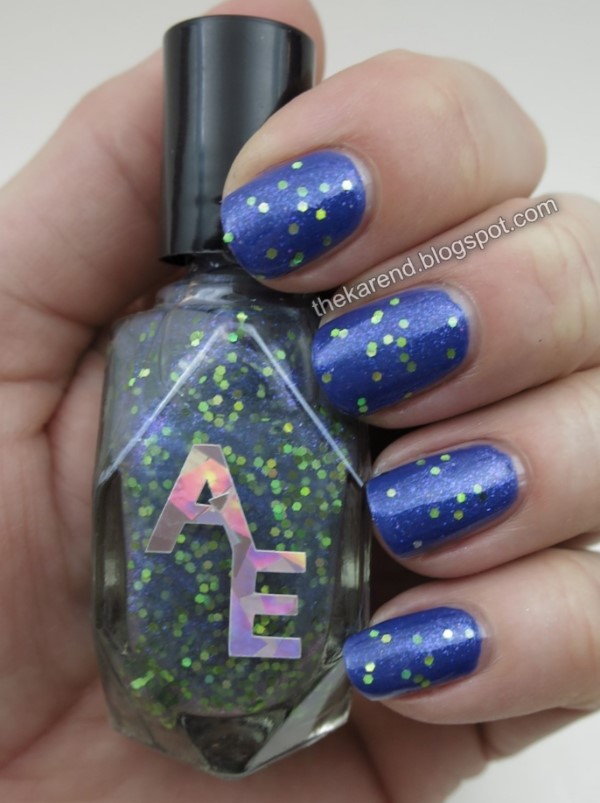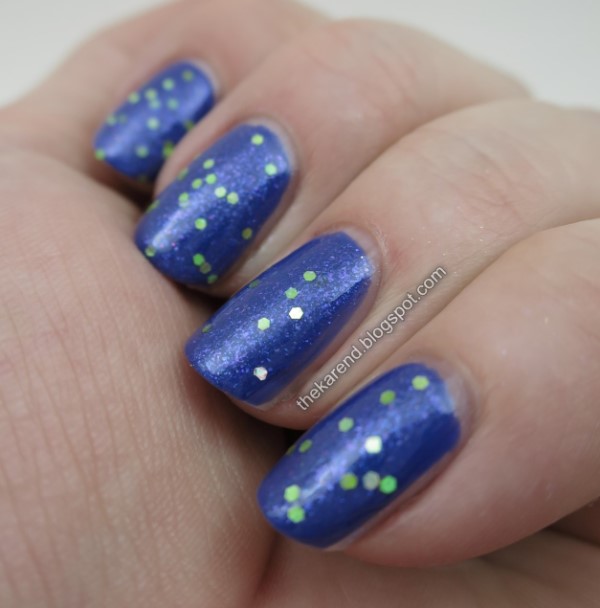 Alter Ego Generous Beauty is a turquoise shimmer with a scattered holo effect. I did three coats of it, though two slightly generous ones would probably have been fine.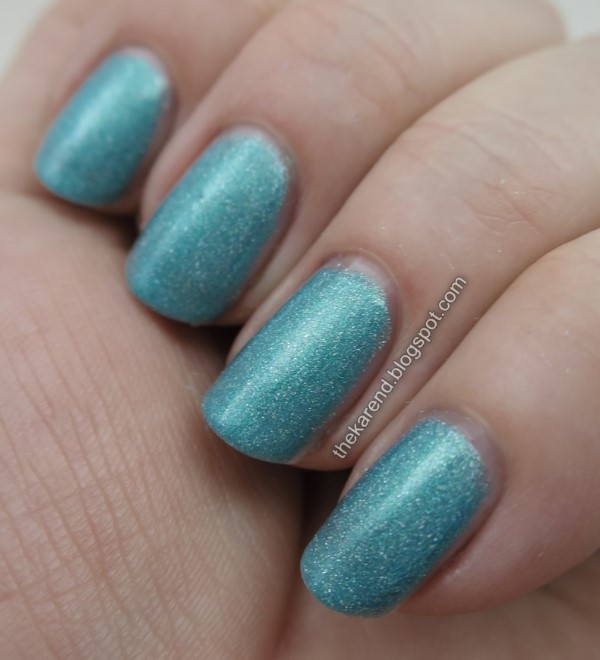 In sunlight, the sparks of holo popped out: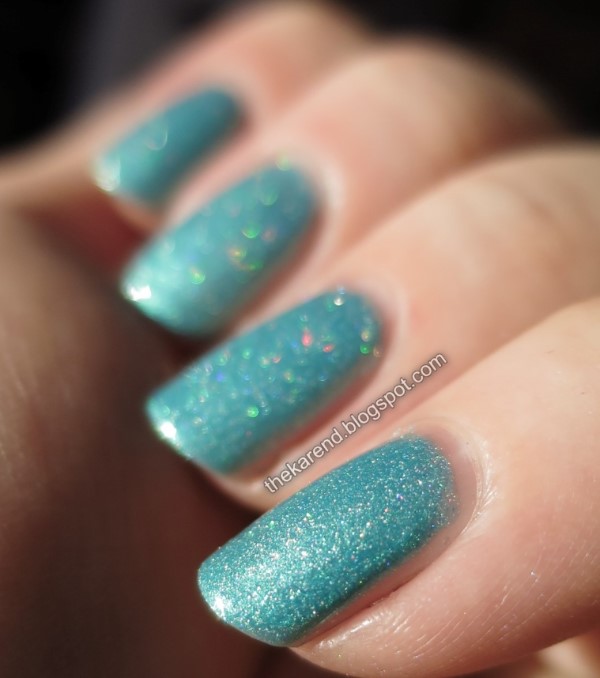 One coat of Courtney's Frogspawn Coral over Generous Beauty added a touch of bling:
I haven't made a shopping list for this year's IEC yet, and if last year is any guide, I won't until the last minute, and then I'll get distracted by all the pretties on the vendor tables and end up with a mix of things on the list and stuff that's wasn't on the list but maybe should have been. So maybe I won't make a list at all (except for the one polish I'm picking up for a friend) and just let instinct be my guide.