In recent months, I've continued mostly doing fake nails instead of polish manicures since the fakes are so easy and so protective. But once in a while I'll get back to my roots and do a full manicure, like I did recently with one of the new Sally Hansen Mega Strength shades, Persis-tint, a pale purple-y pink with blue shimmer.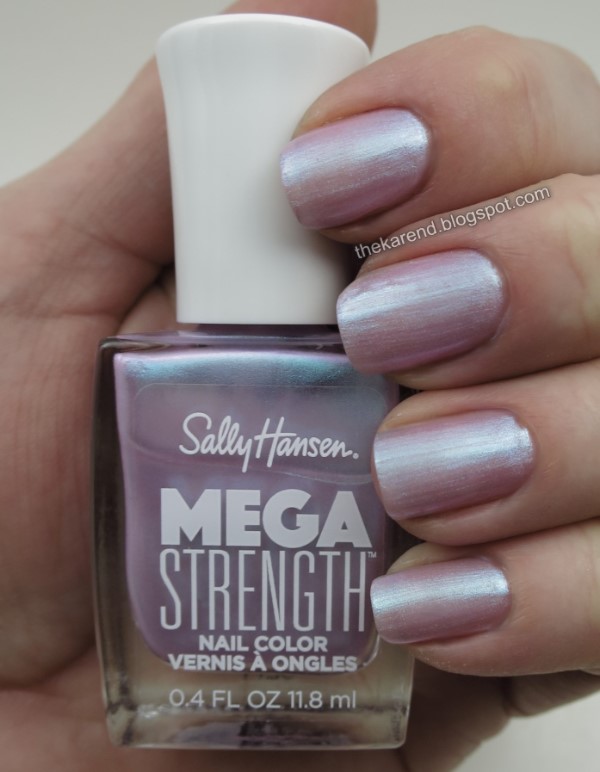 I did two coats of this. Maybe three would have been better since there was a hint of nail line, though it was less noticeable in person than in these photos.
The blue shimmer showed itself nicely in direct light: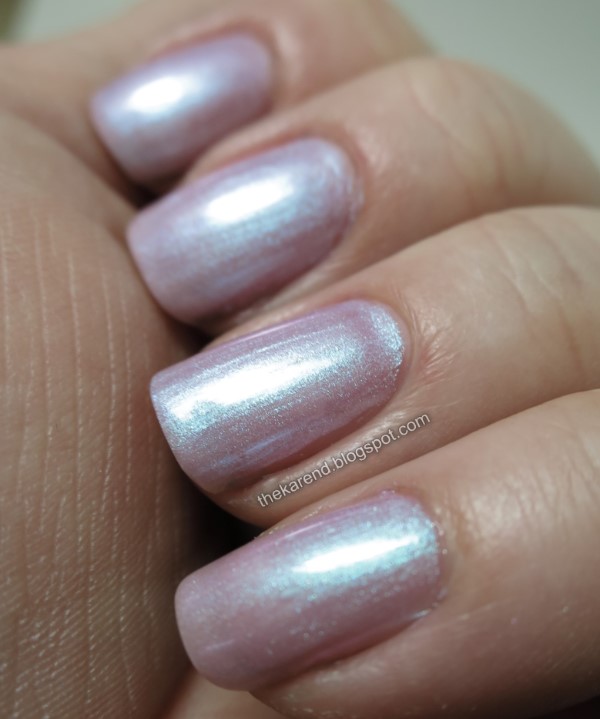 This is a pretty polish and wore fairly well given how hard I am on my nails. I didn't notice my nails being especially stronger but maybe that takes consistent use of the Mega Strength line. I'd like to try it over a creme base next time; I feel like it might be just sheer enough to use as a topper, too.