Just a quickie today of one of the polishes I bought as part of my pandemic cheer myself up program: Polished for Days A Dream is a Wish. This lavender blue has shifting shimmer, shifting flakies, and a few sparkles of holo flakies. I used two coats plus topcoat for my swatch.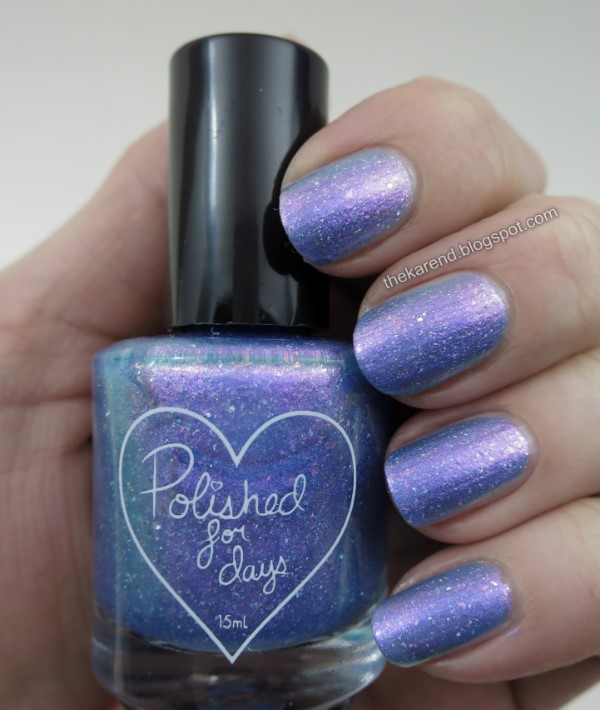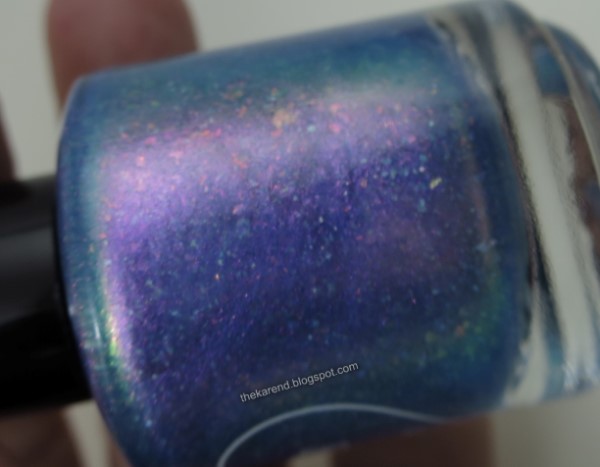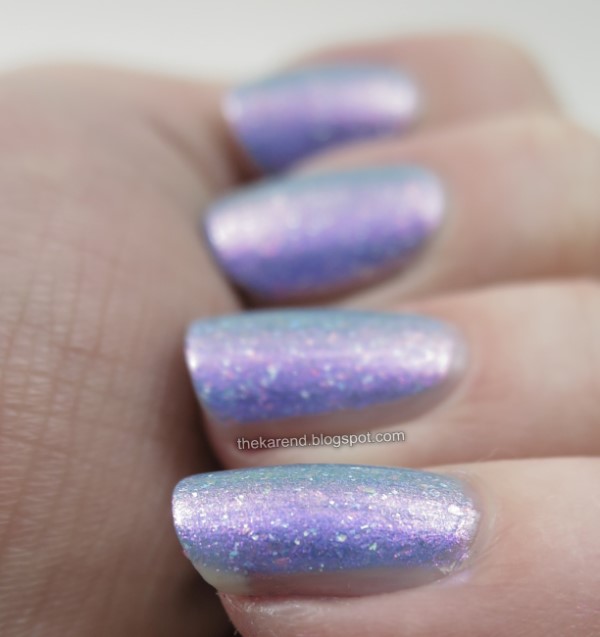 I've included some unconventional angles in today's photos to try and show the different faces of this polish ... sometimes more purple, sometimes more blue, sometimes with a hint of green even.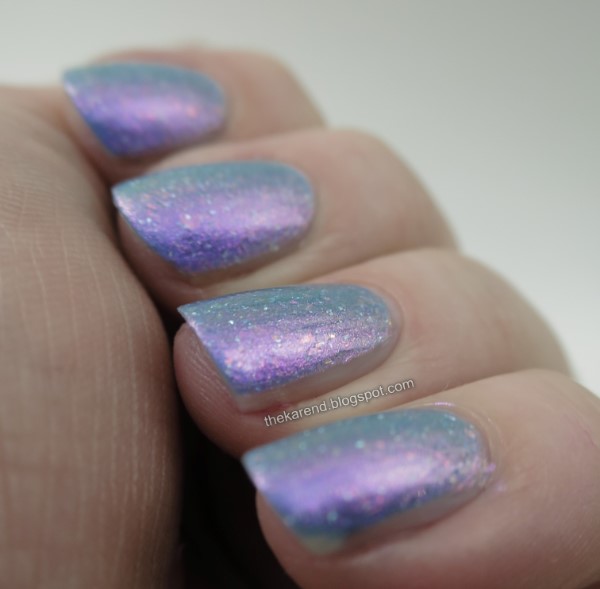 Okay, so that wasn't quite as quick as I'd thought ... but I needed that many photos to show this shade properly.
This polish is part of the
Polished for Days Imagination collection
, and now that I've peeked over there to find the link, I'm wishing I'd ordered a few more shades from it.