I initially passed on buying Morgan Taylor Bedazzle Me because ... well, I'm not sure; maybe I was trying to be fiscally responsible for a while. When I saw it again two months and hundreds of miles later on a trip, I bought it and wore it as a topper on two accent nails
on that same trip
. Recently, I came across my bottle and decided to play with it again.
Bedazzle Me has a clear based packed with glitter. It's mostly small pieces of blue, turquoise, pink, and silver holo but also has larger hexes in a rainbow of colors.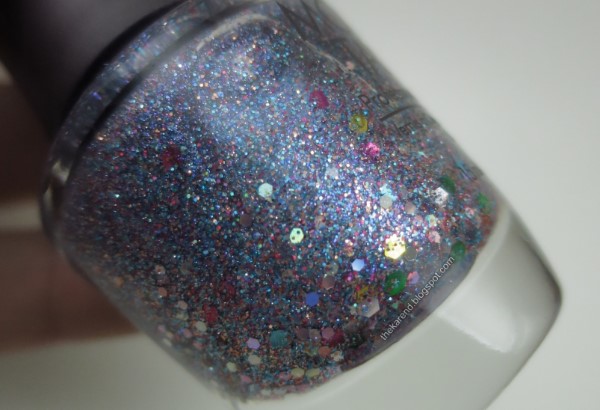 I put one coat of Bedazzle Me over Orly Plum Sugar, a dark purple creme, plus added clear topcoat.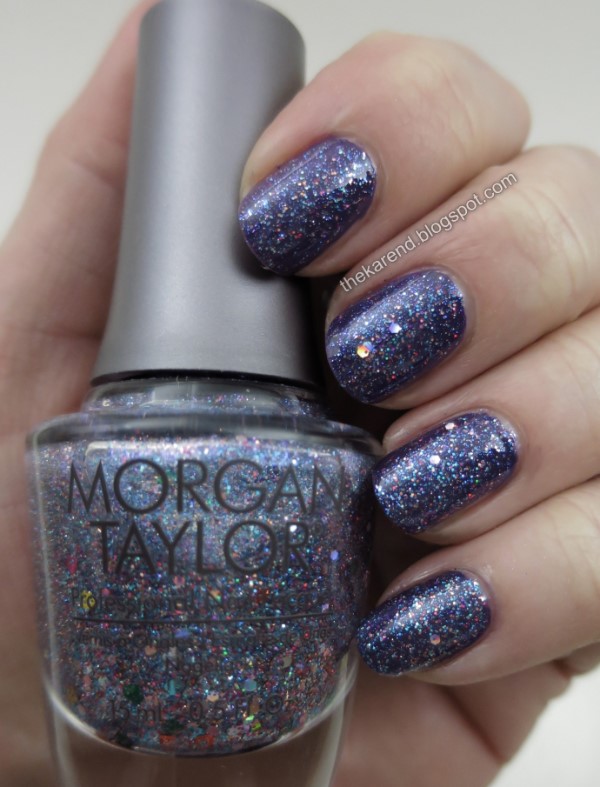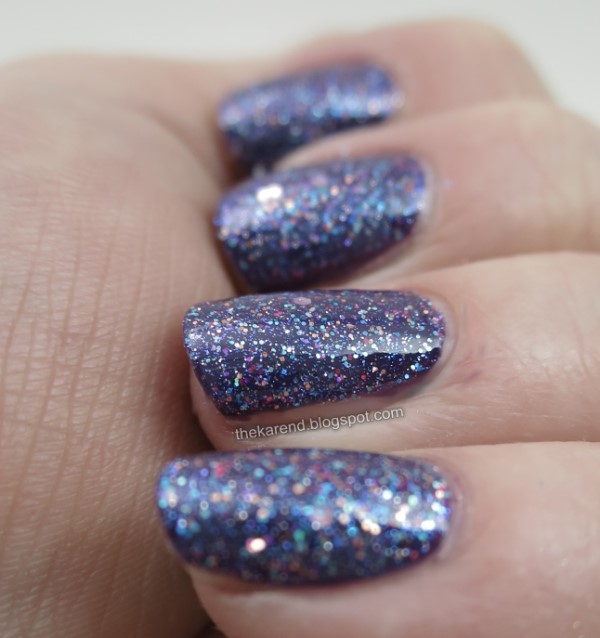 This combination is very "me" ... purple and glitter, what could be better?