Idaho has moved into Phase 1 of reopening but I'm still going to be staying at home just about as much as I have been which means more time for swatching than when I was gallivanting around shopping for non-essentials and hanging out with friends. Today I have the two colors I plucked out of one of my "to be swatched" boxes, where polishes can languish for months. These are the shades I chose to try from the new-ish Sally Hansen line Good Kind Pure: Crystal Blue and Lava Rocks.
Crystal Blue is a light cornflower blue with silver/white shimmer. At least in the bottle it has shimmer; on my nail it mostly went missing. It was opaque in two coats, which was good, but I didn't especially care for the formula as it felt sort of tricky to work with as far as getting even coats and keeping it away from my cuticles, which wasn't good.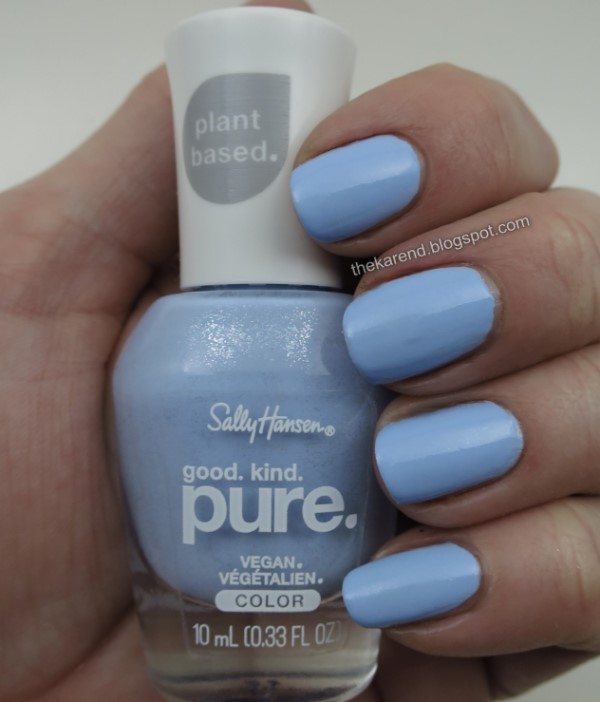 I added a conventional topcoat (not the Good Pure Kind one) which did not bring out the shimmer any (it maybe made it less visible) but did add shine and leveling. I did try hitting it with direct light but that didn't coax out the shimmer either so I'm not bothering to include any of those shots.
I was curious how Crystal Blue stacked up against my old favorite Essie Bikini So Teeny.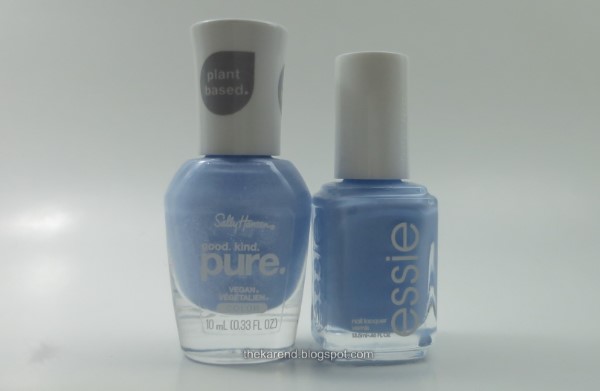 Left to right below: Crystal Blue, Bikini So Teeny, Crystal Blue, Bikini So Teeny. They are very close in color, but I definitely liked the Essie formula better.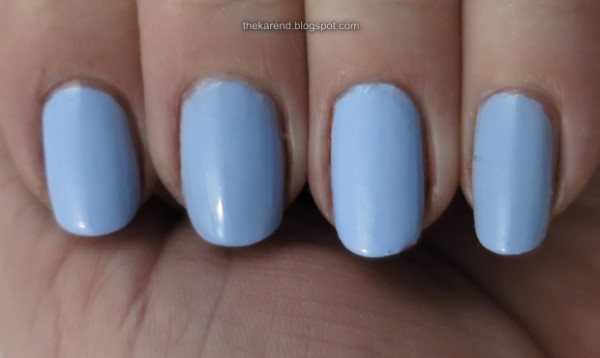 The other shade of Good Kind Pure I got to try was Lava Rocks, a charcoal grey shimmer. With this one, the shimmer does show on the nail. I used two coats, though one might have been sufficient. The formula of this one seemed better; maybe the type and amount of shimmer made it more well behaved.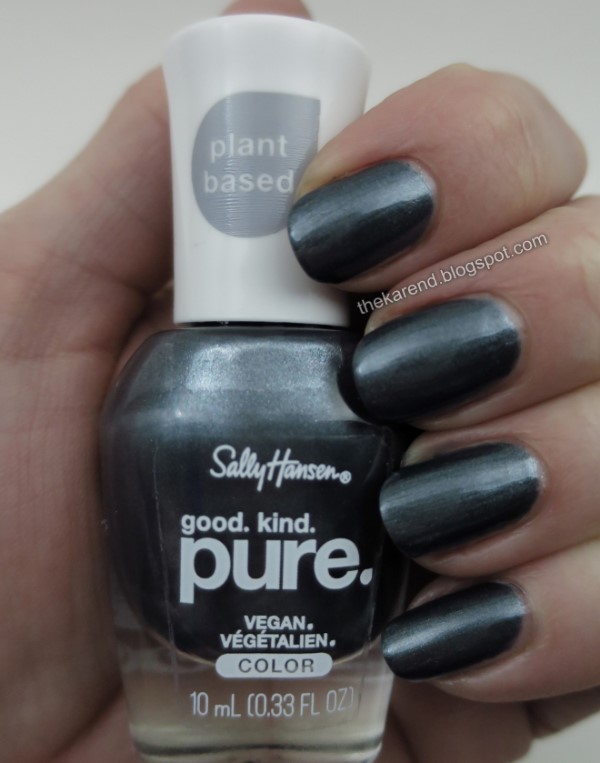 I liked the look of Lava Rocks in direct light; the shimmer showed a sort of pearly metallic glow.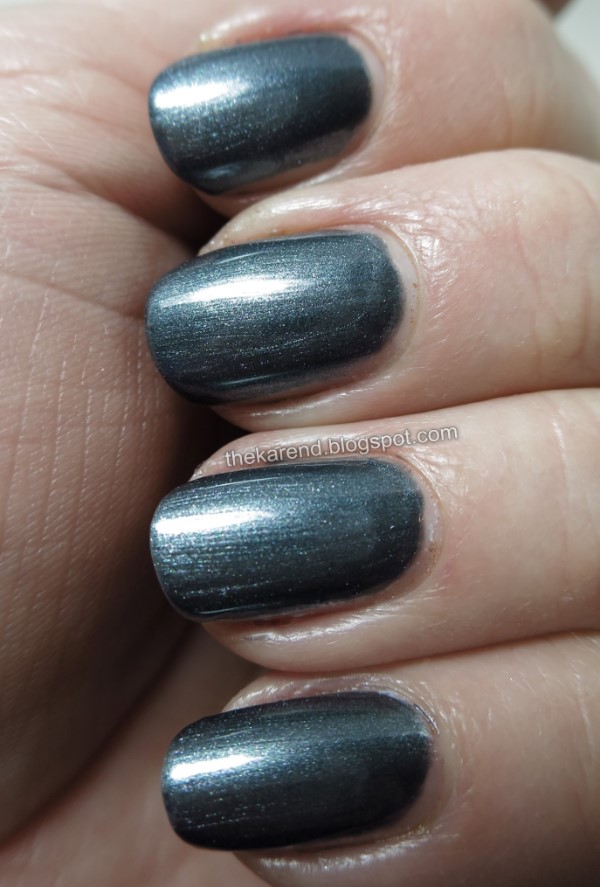 I wasn't wowed by these. If I were looking for a vegan option, they'd be fine, but there's nothing else special about them to make me want to collect more shades.