As you know if you've read my blog for even a short time, I love to layer, so it's no surprise that Polished for Days Supernova found its way into my cart the last time I ordered from them. This is a translucent base with rainbow flakes, holo flakes, and some tiny shifty iridescent flakes. It's a flakie-palooza!
I couldn't wait to see what this would look like over different colors, so rather than swatch it on its own, I did a Skittles look. Top to bottom: 3 coats of Supernova on its own, one coat over Sally Hansen Insta Dri Island Punch, one coat over Sally Hansen Insta Dri Razzle Dazzle Rose, and one coat over Sinful Colors Navy I Do. All have clear topcoat added for shine and depth.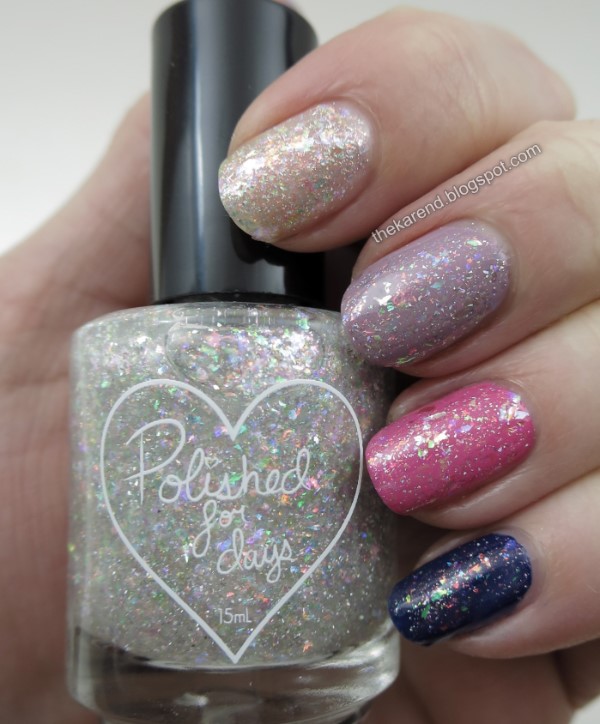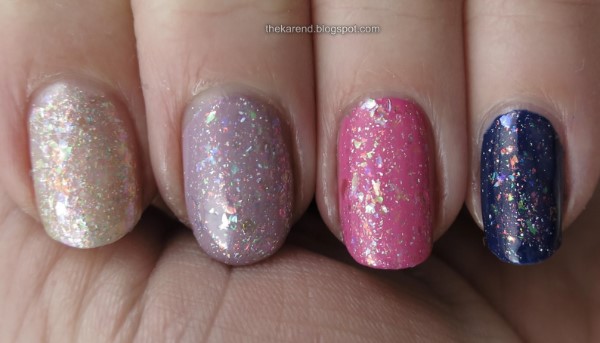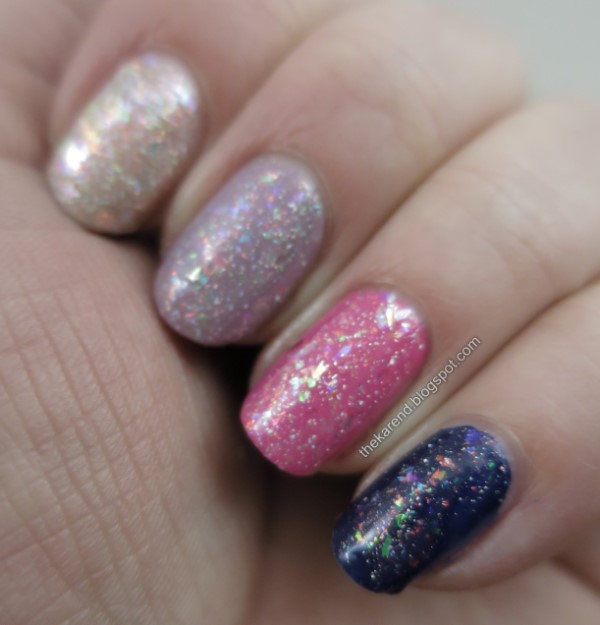 I'd love to try this over even more base colors ... a teal, a lighter blue, a darker purple, and on and on. I would have done that already but got distracted by swatching some other things which will be coming to the blog next week.
I hope all of you reading this are holding up as well as you can during this pandemic.