Continuing my effort to clear out my folders of nail photos, today I've got the last batch of IEC cocktail party exclusives that I swatched last fall and then failed to post. My nails haven't been this long and healthy since then ... though summer is coming up again and they usually do better in that sort of weather so maybe I'll have nice long nails again in a few months.
First up is Orchid-ing Me Right, a warm lilac holo shimmer from Girly Bits (in a special IEC label).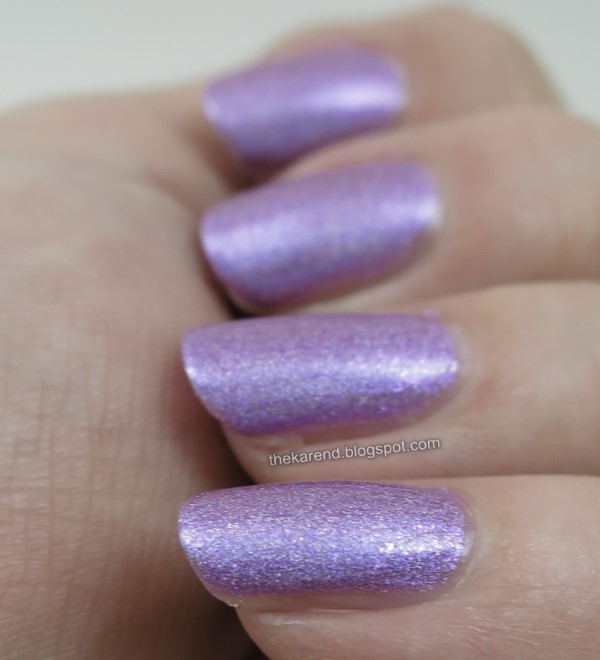 LynB Designs Cocktail Swag is a muted teal shimmer with a subtle pink flash and scattered glitter highlights.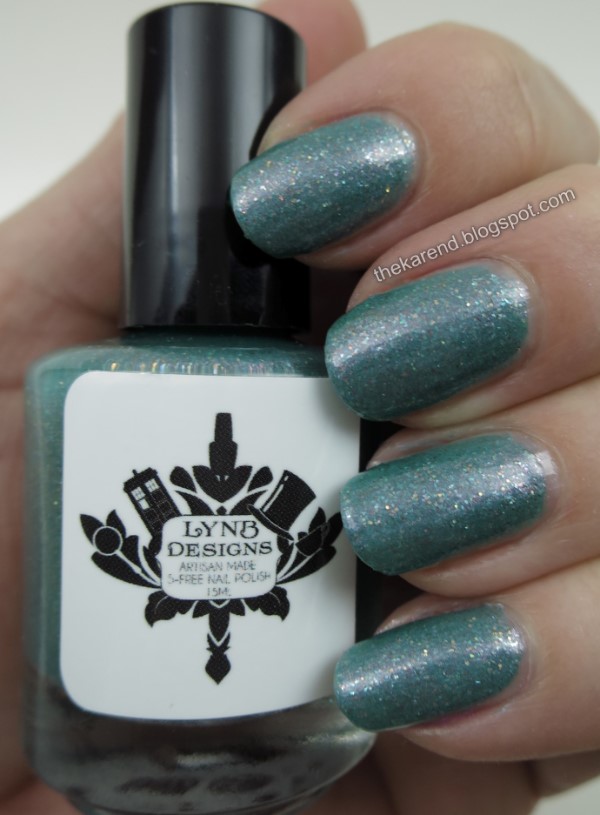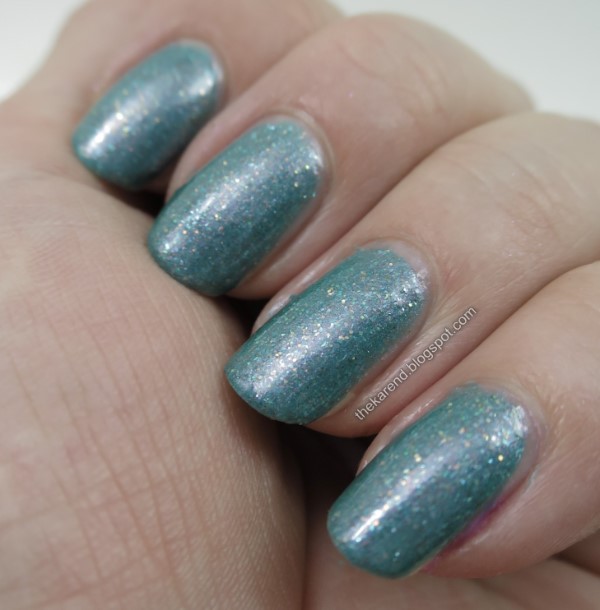 Last but most definitely not least, I have Great Lakes Lacquer Pam Told Me To, a blue violet shimmer with a purple/green shift.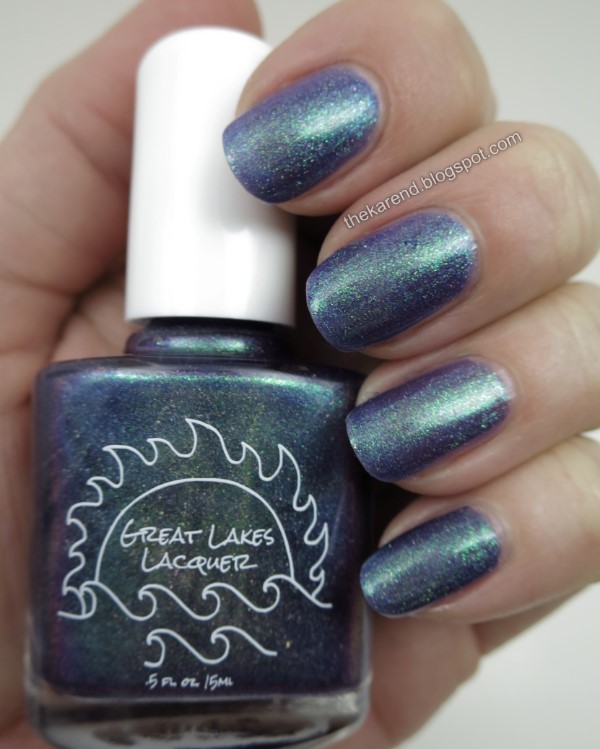 I happened to be swatching Pam Told Me To as the sun was setting outside my studio and thought it looked really interesting in the warm fading light when I pulled my hand out of the lightbox ... almost like a galaxy mani without having to do all the work.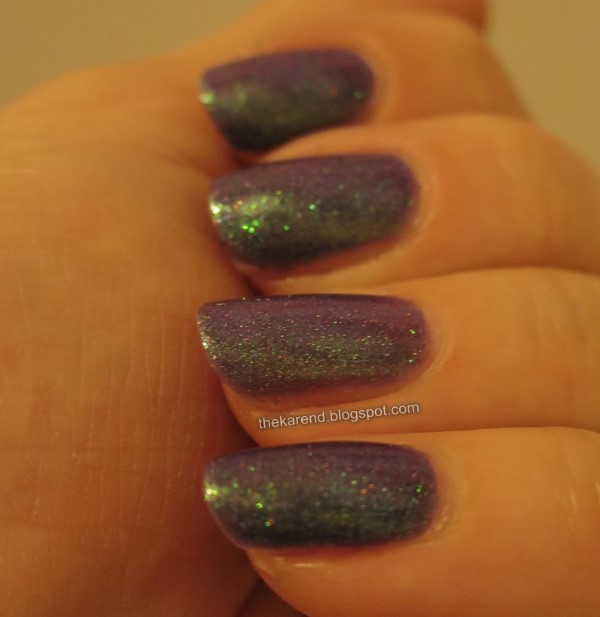 I'm sad that there wasn't an IEC this year, but that's how it goes during these times. I hope Pam decides to re-start the event at some point because it's such a good time and there are always such pretty polishes.