I have a weakness for periwinkle-leaning blues, so when I saw the Flying Solo display last year, You Do Blue called out to me and eventually came home with me. I finally got around to swatching it, and when I pulled it out of the swatching pile, I noticed two shades from OPI that seemed to complement it, Let Love Sparkle and Pile on the Sprinkles, both from the Hello Kitty holiday 2019 collection.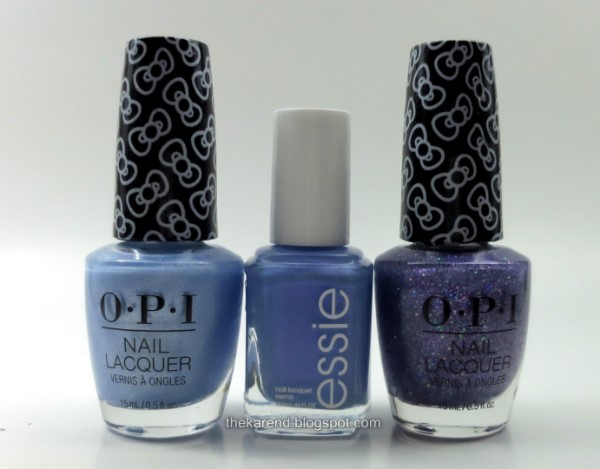 Essie You Do Blue is a periwinkle blue with a subtle warm violet shimmer.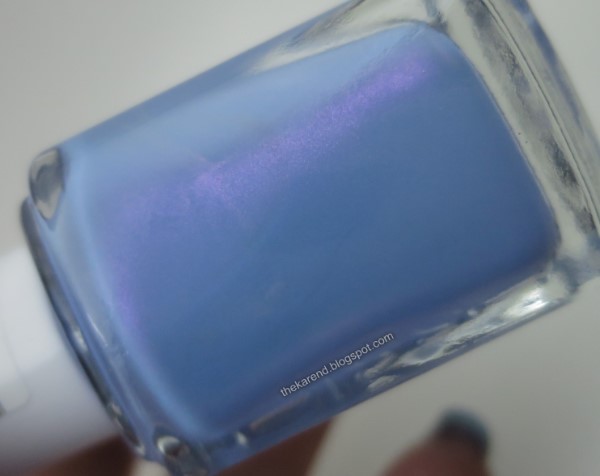 I did two coats for my swatch; three might have been better, especially on my ridged ring finger, though I can't fault Essie for that particular nail.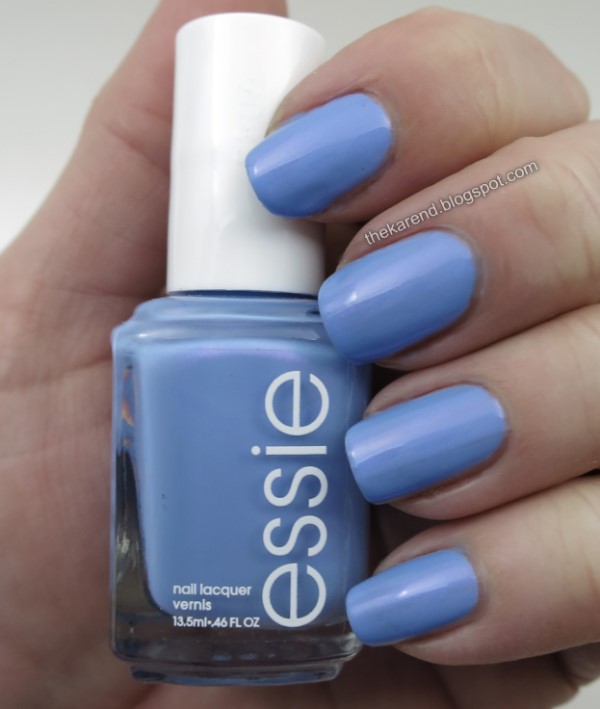 The shimmer in this is shy; even in direct room light it was hard to coax out for photos (alas I didn't have sun that day to see if that would make it pop, though I expect it would). This was the best I could manage: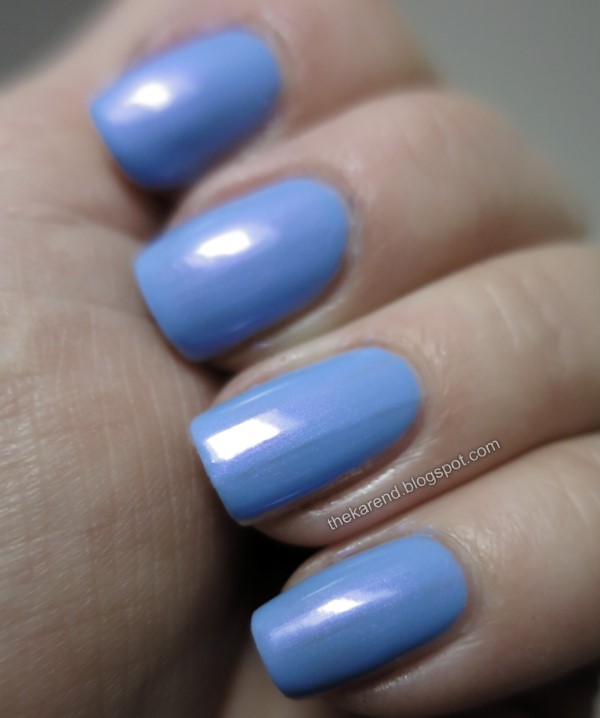 Then I played with adding the OPI shades. Top to bottom below: You Do Blue alone, topped with OPI Pile on the Sprinkles, topped with OPI Let Love Sparkle and Pile on the Sprinkles, topped with just Let Love Sparkle. All have clear topcoat added as well.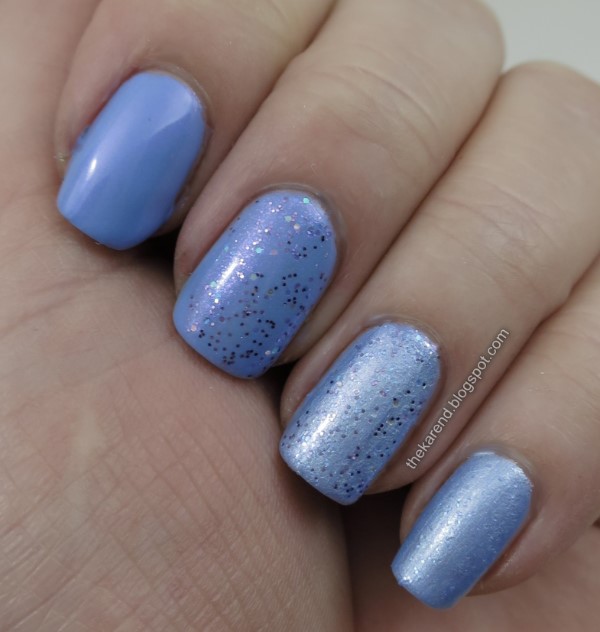 OPI Pile on the Sprinkles is, as you can see, a glitter topper. It's got silver holo and purple glitter plus warm violet shimmer in a translucent base. Let Love Sparkle is a light blue almost frosty shimmer with silvery blue glitter that pretty much gets obscured by the base. I don't think Let Love Sparkle is meant for layering, but it worked okay over the blue of the Essie.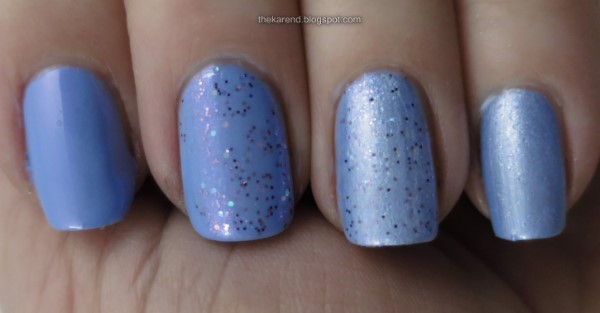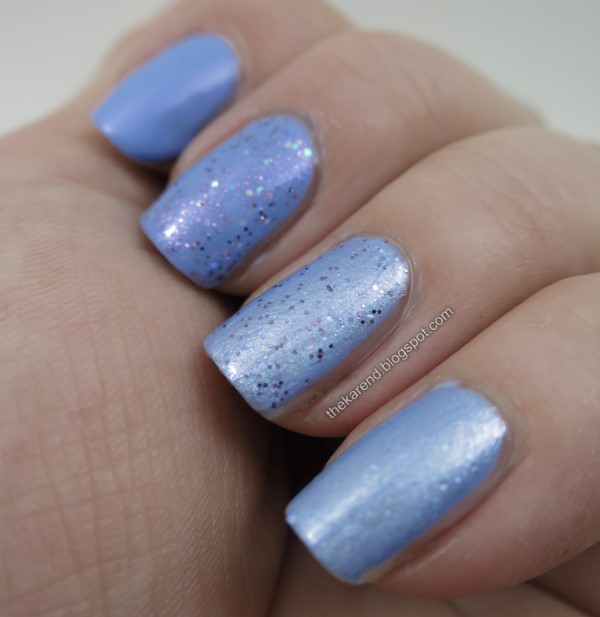 I do wish the shimmer in You Do Blue showed up more on the nail, and that the glitter bits in Let Love Sparkle were more sparkly. I have no complaints about Pile on the Sprinkles. :D I don't think You Do Blue is going to replace Essie's Bikini So Teeny in my best periwinkle blue slot, though it is quite a nice shade and I don't regret buying it.