Today I have another "pandemic polish", meaning a polish I indulged in buying to cheer myself up during lockdown. Though if I recall correctly, this one wasn't too much of an indulgence as it was on clearance when I got it. It's Polished for Days Siren, a purple flakie shimmer that has tiny shifty flakies that go blue to purple and slightly larger silver holo flakies. My swatch is two coats plus topcoat.
Here's a direct light shot that shows the shifty flakies doing their thing:
And a sunlight shot to feature the silver holo flakies: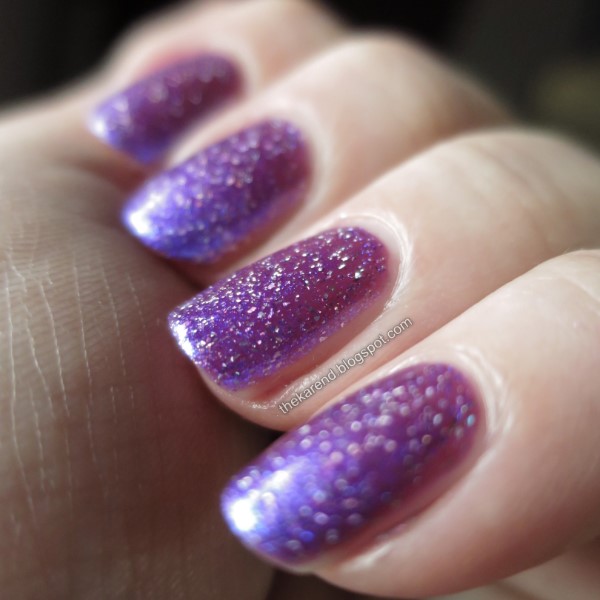 Obviously I had to have this ... it's purple and pretty.