Yet another pandemic indulgence purchase today: the May For the Love of Polish box, with the theme Desert Bloom. The three shades in this one are Polished for Days Super Bloom, Lollipop Posse Lacquer Prickly Pear, and Pahlish Sleeping Atacama.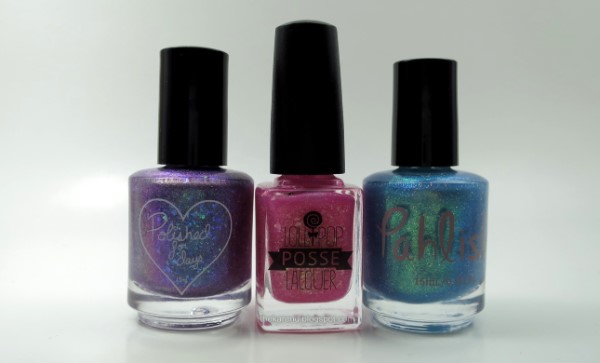 These are all pretty, though it was the Polished for Days contribution that sold me on the box this particular month. Super Bloom is a medium purple with flakes that shift along the pink/purple/green spectrum, shimmer with a pink/blue/teal shift, and holo microflakes. So much pretty in one bottle!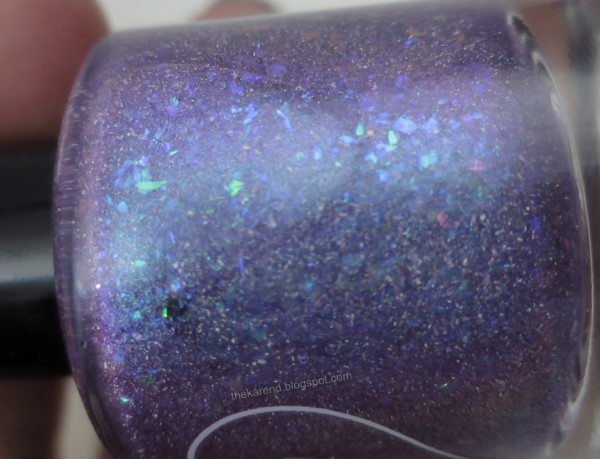 I needed only two coats of this beauty for my swatch. I did add clear topcoat as well to enhance the depth.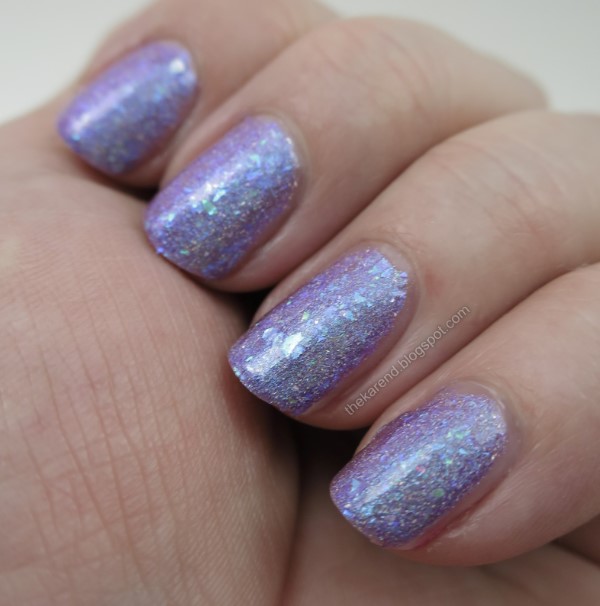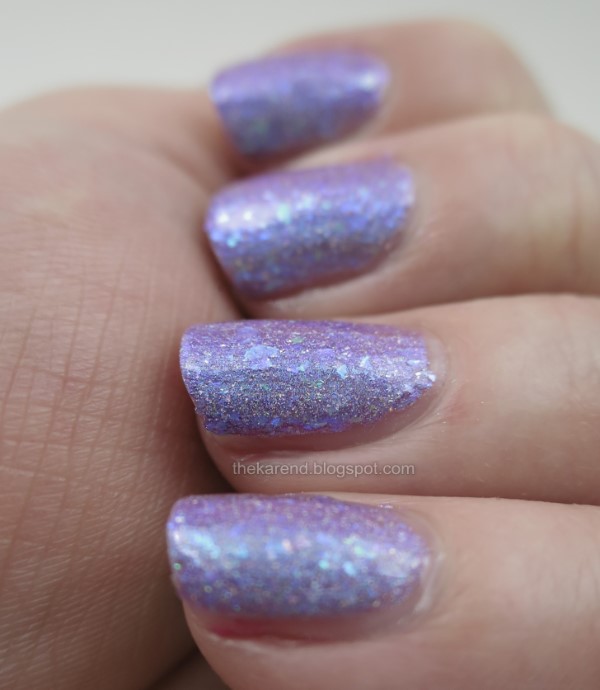 In direct light, the holo came out to play.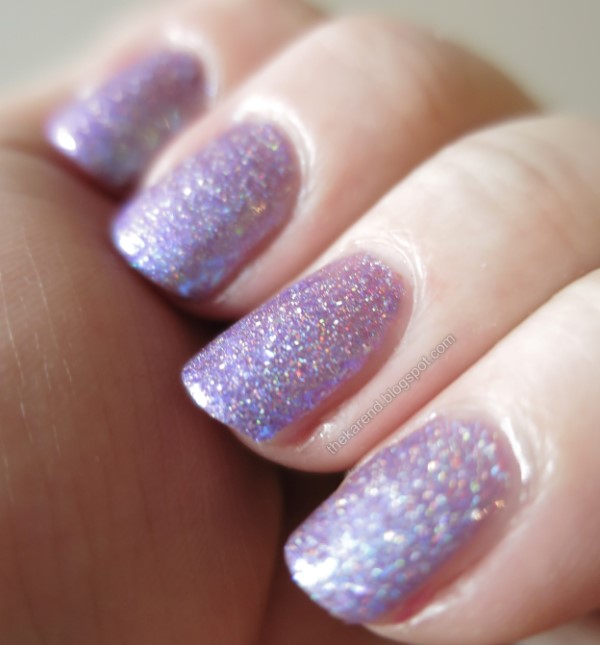 I didn't get any great shots of the shimmer shift, but here's a blurry one where you can see it doing its thing.
Lollipop Posse Lacquer's Prickly Pear is a bright pink with purple/pink/greenish gold shifty flakies and shifty shimmer in similar shades.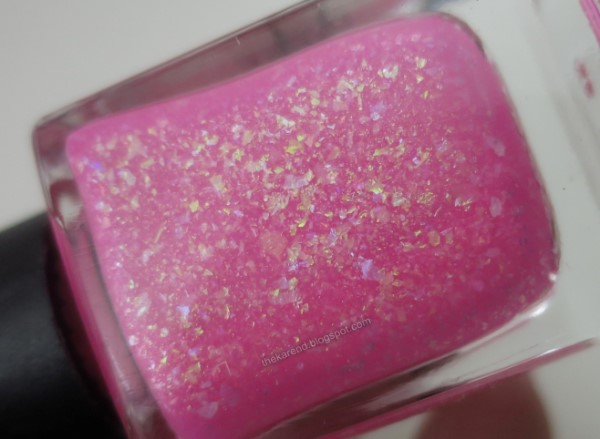 Prickly Pear has a crelly base, so even at three coats (plus the clear topcoat), there was a hint of visible nail line.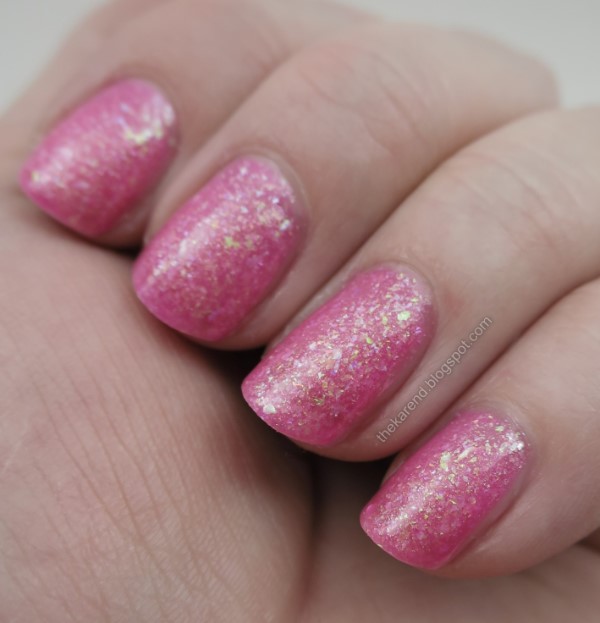 I wanted to see how Prickly Pear would look over a coordinating base color, so I pulled Sally Hansen Insta Dri Razzle Dazzle Rose out of my stash.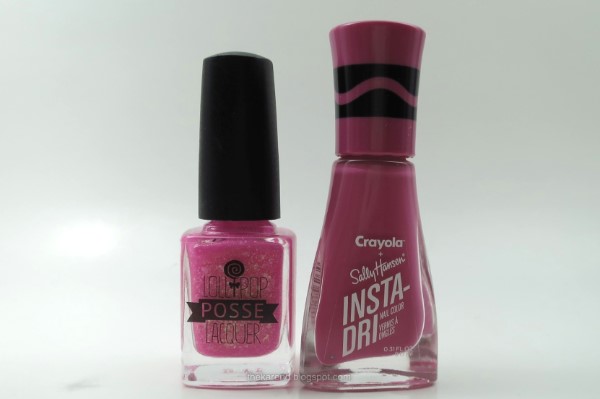 I did two coats of Razzle Dazzle Rose (probably could have gotten by with one if I'd gone thicker) and added one coat of Prickly Pear (topped with clear once again). This combination was pretty darn close to matching the look of Prickly Pear in the bottle. Obviously the flakies weren't as dense and layered with this approach, which is okay.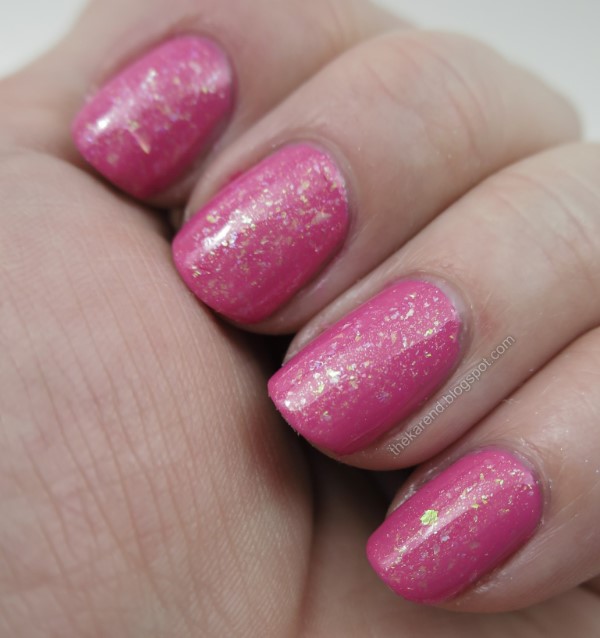 Pahlish Sleeping Atacama rounds out this trio. It's a sky blue with silvery pink flakes and green/blue shifting shimmer.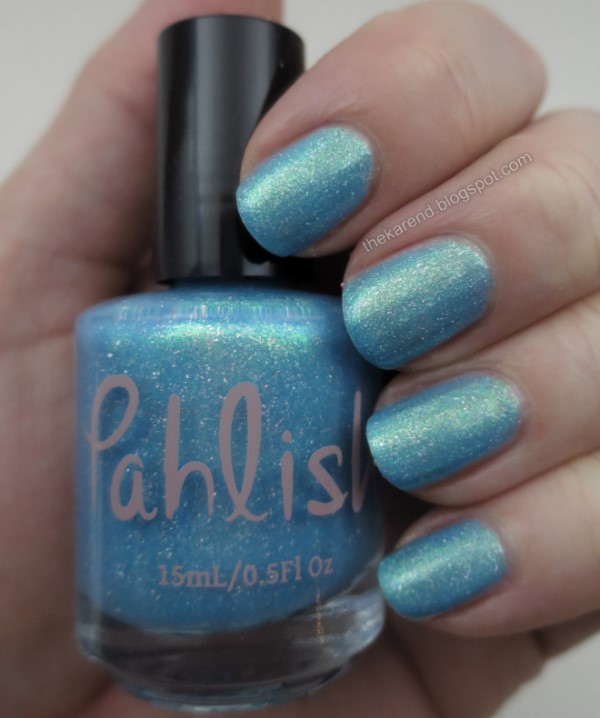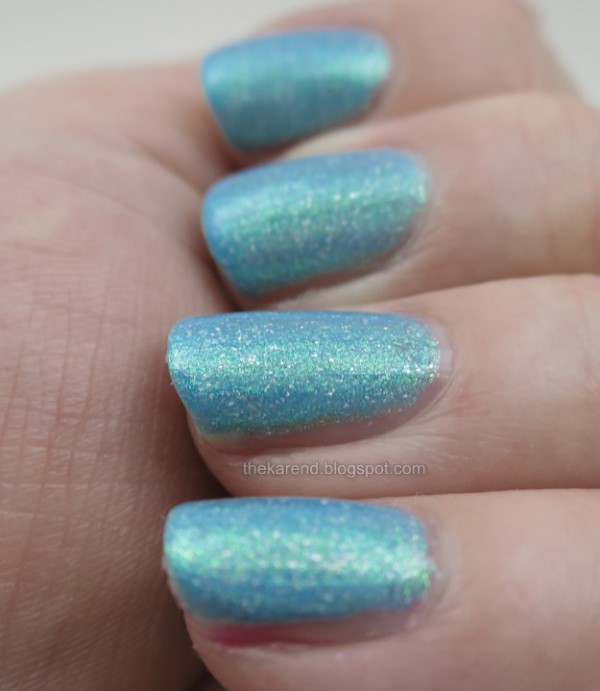 In direct light, the shimmer came out to play and the green shift was evident.
In sunlight filtered through a window, the flakes popped more.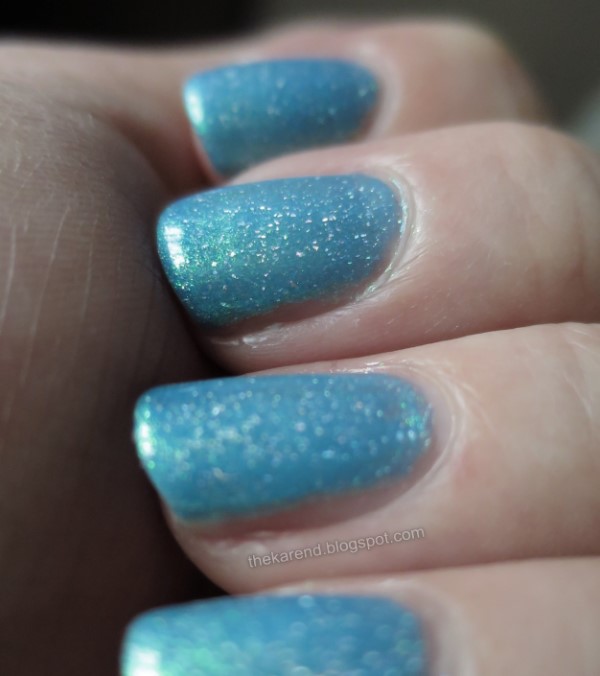 The only problem with this box is that I can't buy it every month. Some months that's more painful that others. June had an absolutely juicy orange from Dreamland that I regretted not getting every time I saw a swatch in the FTLOP Facebook group, for instance. July was easier for some reason, and August I just went ahead and got as there's a swampy green from Pahlish in it that I just knew I'd feel sad about not having.