When I did the
wheel with spotted polishes
last month, the Sally Hansen Color Whirl shades didn't make it on there because my polish sorting wasn't careful enough and they weren't where they were supposed to be. I came across one of them while looking for something else and that led me to go track down the other one so I could finally swatch them. As far as I know, there were only ever two colors of these, released in 2018: Steam Punk (black) and Marble-ous (milky pink).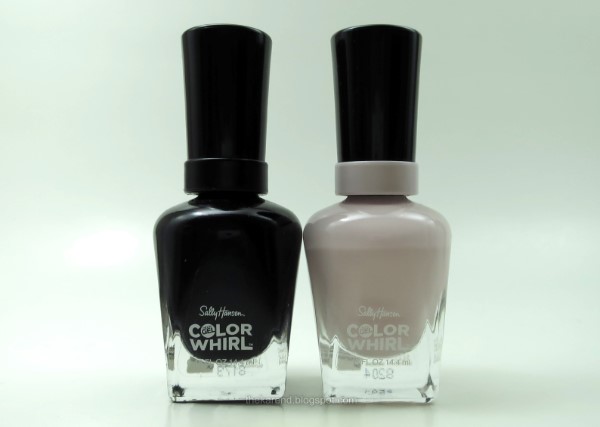 Based on how some of the spotted polishes on the wheel no longer worked, I wouldn't have been surprised if these Color Whirl were a bust, so when I tried Marble-ous over Sally Hansen Complete Salon Manicure Vinyl Tap, a grey creme. I was pleased to see some spots form. I tried to keep the Marble-ous coat thin and even but you can see I didn't succed a lot of the time. I don't blame the polish for that, it was me. It's also quite possible that I didn't give the base enough time to dry in my impatience to see if the Color Whirl worked.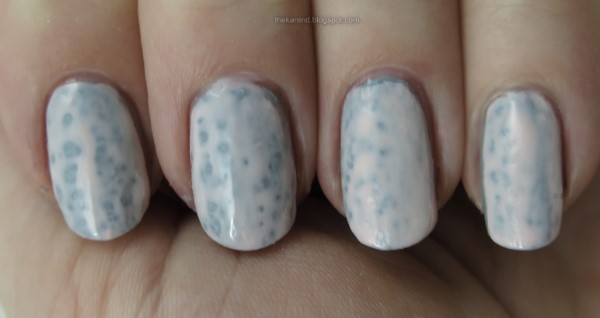 I tried Steam Punk over Sally Hansen Complete Salon Manicure All Fired Up, a red creme. I did better with the thin even coat of this one, though this didn't make as many spots. I did like the effect, though, and think it could be used to make a tortoiseshell mani with differen base colors.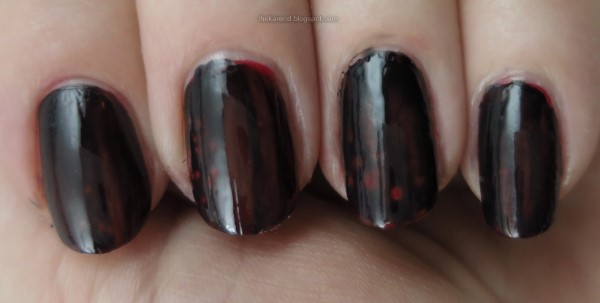 I wanted to give both of these another chance (or rather, give myself another chance with both of them), so laid down a base of Sally Hansen Complete Salon Manicure Teesta Turquoise, a blue green creme, then did a quick dry top coat to try and make sure the base was set before adding the Color Whirl shades on alternate nails. I also added topcoat over the Color Whirl to smooth things over. I definitely saw more spots with the drier base and more careful application. I can only get better, right?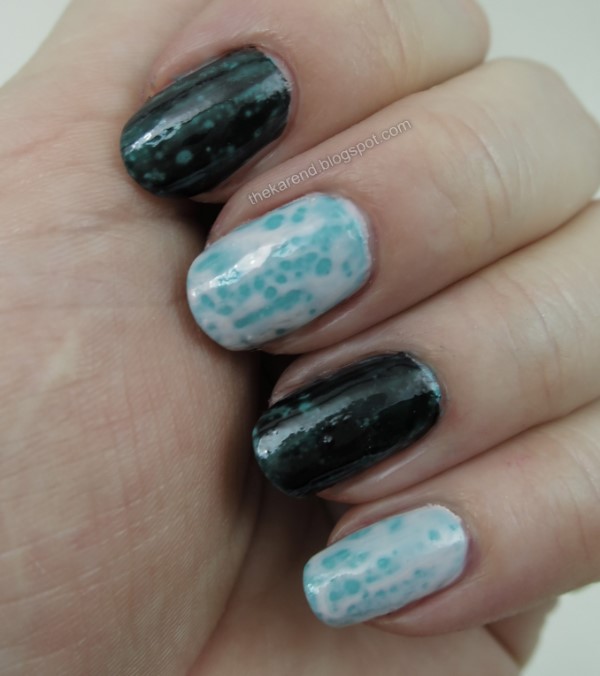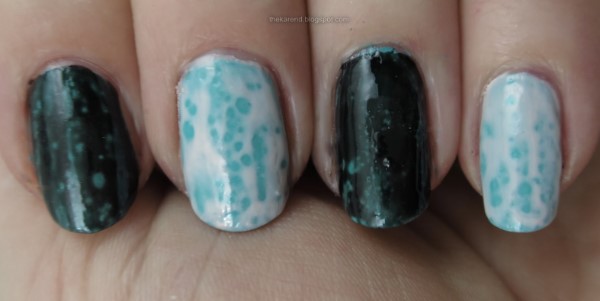 These are fun, and I'm sorry I didn't use them sooner, as they were probably more "bubbly" when they were new. Ah well, life happens.