I stopped in a little beauty supply store in mid-Michigan last summer and found a display with a brand of polish I'd never seen before: The Naturals Collection. The sales associate told me it was a Michigan-based brand, which made sense given that a lot of the names referred to places I was familiar with having lived in that state for decades. I remember there were a lot of colors, and most of them came in full size bottles as well as minis, and since I was flying on that trip, I chose only six minis to buy since I'd been to Indie Expo Canada and my suitcase was already going to be flirting with the weight limit.
I pulled those minis out to swatch recently. When it came time to write this blog post about them, I didn't immediately remember that I hadn't taken any photos of the display, so I was surprised when I couldn't find any previous reference to the brand in my blog. I even pulled out my external hard drive with last year's photos archived on it to double check. Now that I reflect on it, the display was just a few steps from the cash register, I was the only customer in the store, and the sales associate talked to me the whole time so I didn't have the opportunity to be discreet about snapping pictures. Now I'm sad about that, because when I went looking for more information on the brand today, it seems to be gone. I feel like I saw a webpage for the brand not too long after I bought them, thinking I'd soon get to swatching (ha!), but if that existed, it's gone now. Their Facebook page still exists but was last updated in 2018. Pity, because now that I've tried them, I would be interested in adding more to my collection.
Here are the six I do have: Sparty Party, Holly Daze, Mackinaw Island Fudge, Night Moves, Detroit Rock City, and Northern Lights.
I had to buy Sparty Party, a deep teal-leaning green, because I graduated from Michigan State, whose mascot is a warrior called Sparty. This was a true one-coater. If I'd added topcoat, it would no doubt have looked even better, but I was fixing to top it with another polish shortly so skipped that step.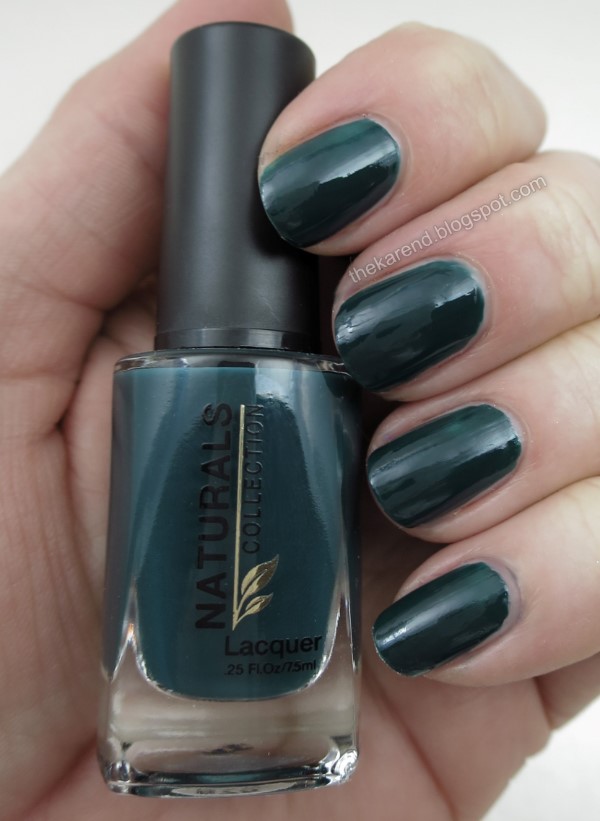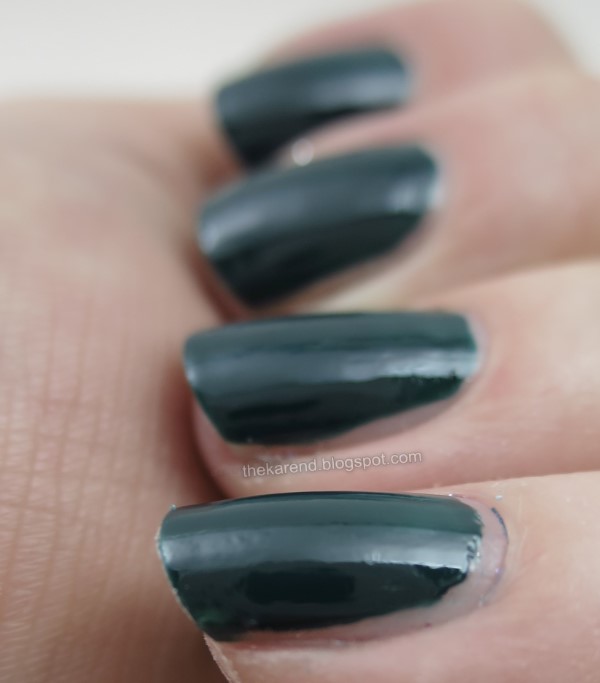 To pair with Sparty Party, I chose Holly Daze, a teal shimmer with a blurple shift. (There is a city in Michigan called Holly and at least two holiday events called Holly Daze in a different cities in the state that I've heard of.)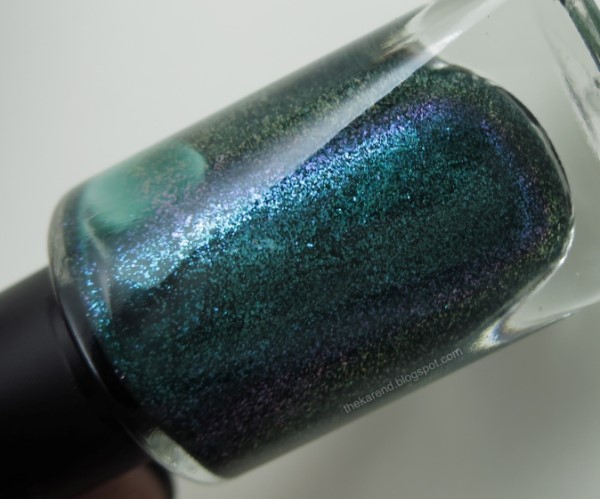 I put one coat of Holly Daze on top of Sparty Party, then did add clear topcoat for additional depth and shine. I really like this combination. The blurple shift was subtle but definitely noticeable.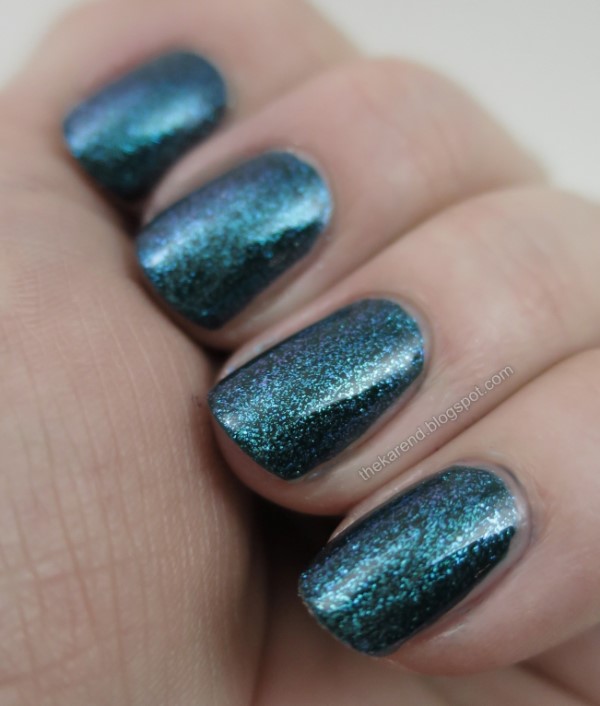 Mackinaw Island Fudge is a rich brown shimmer. I got this one because like most Michiganders, I've been to the island and had some fudge. I used two coats of this one for my swatch.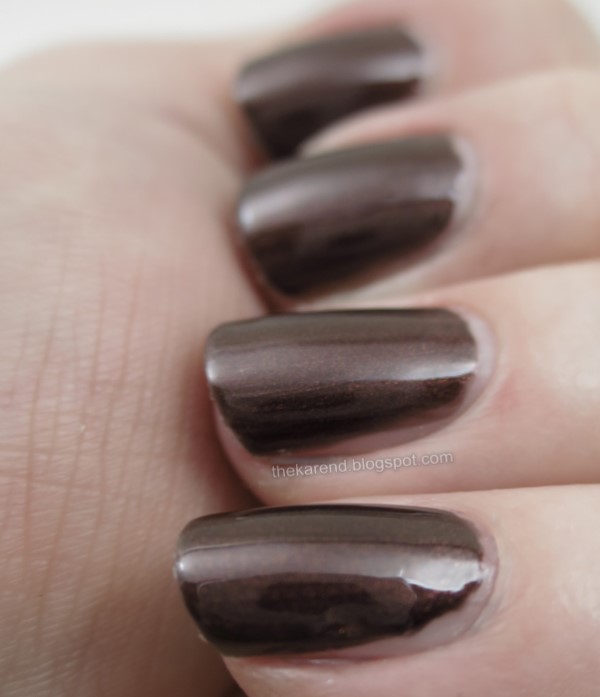 The shimmer in Mackinaw Island Fudge glowed best in direct light:
I topped Mackinaw Island Fudge with Night Moves, which has pink microglitter in a sheer black base.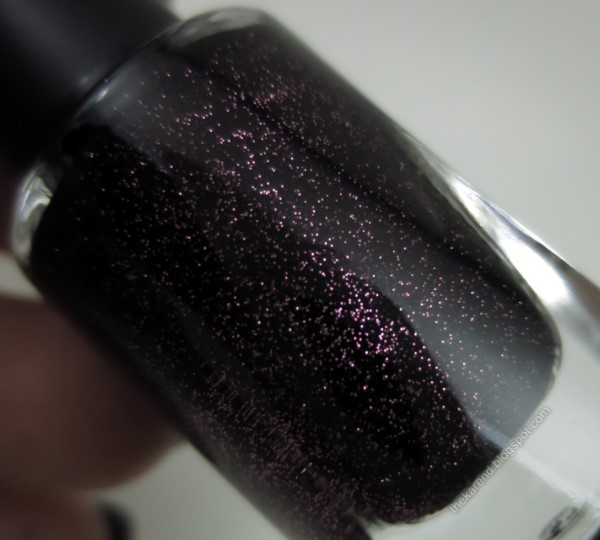 I used one coat of Night Moves (I assume named for the song by Bog Seeger, noted Detroit area rocker) over the brown, adding clear topcoat once again for shine and depth.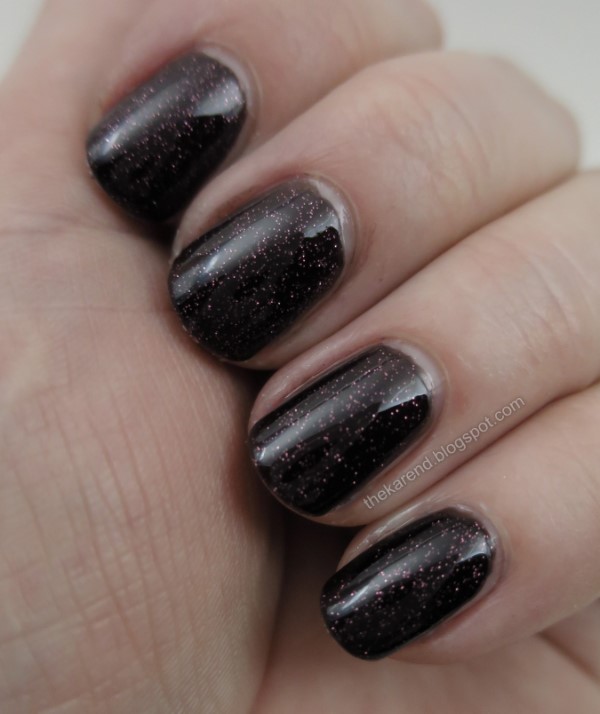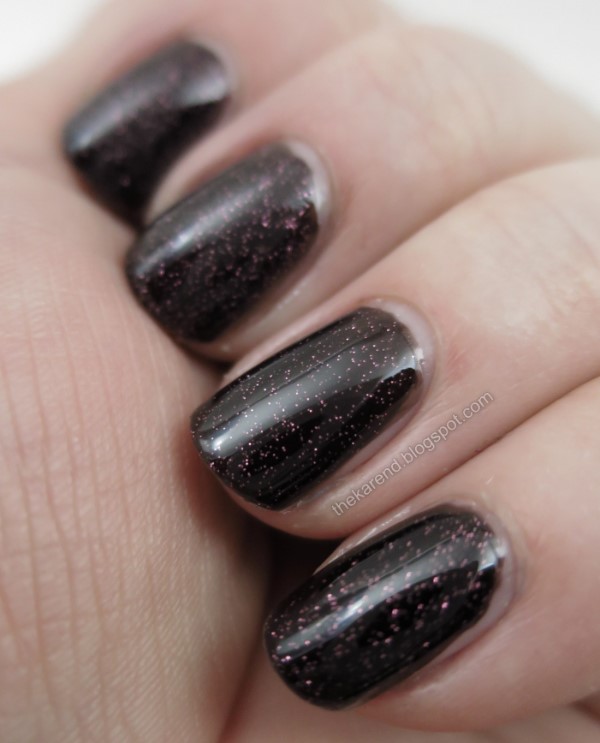 Detroit Rock City (from the KISS song) is a glowy bright warm purple shimmer. My swatch is two coats.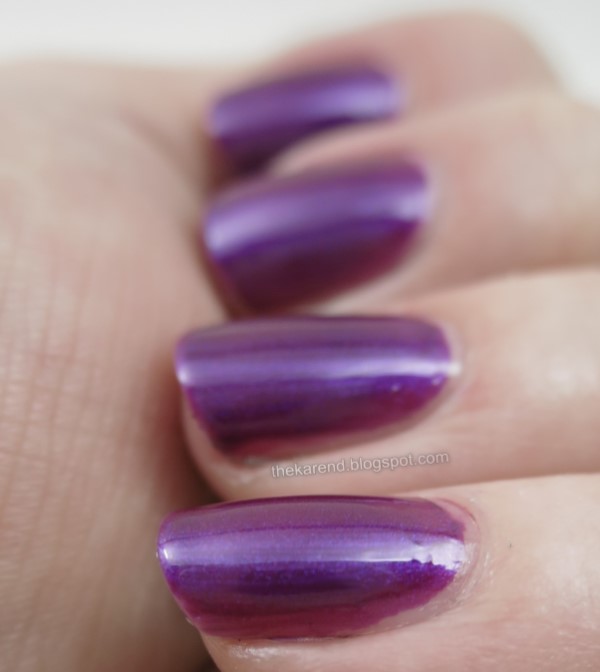 I really like this one in direct light: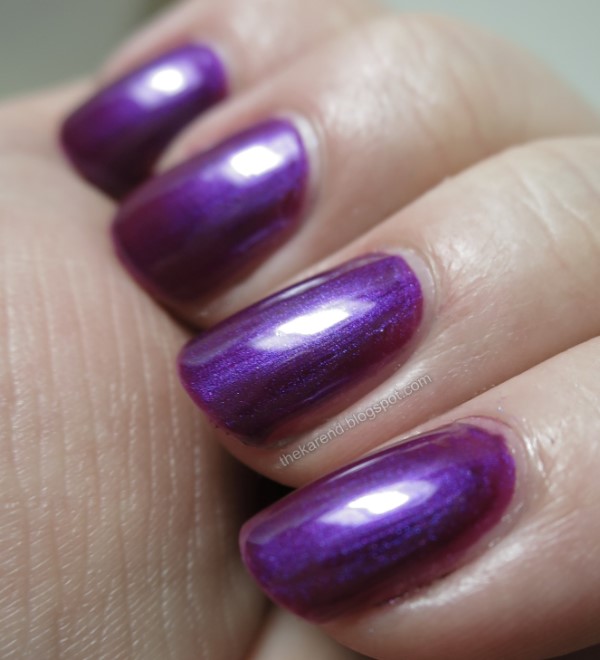 Rounded out my sextet with Northern Lights, a charcoal shimmer with purple shift.
I put one coat of Northern Lights over Detroit Rock City. I didn't add topcoat this time and it looked just fine.
The shift in Northern Lights was not shy.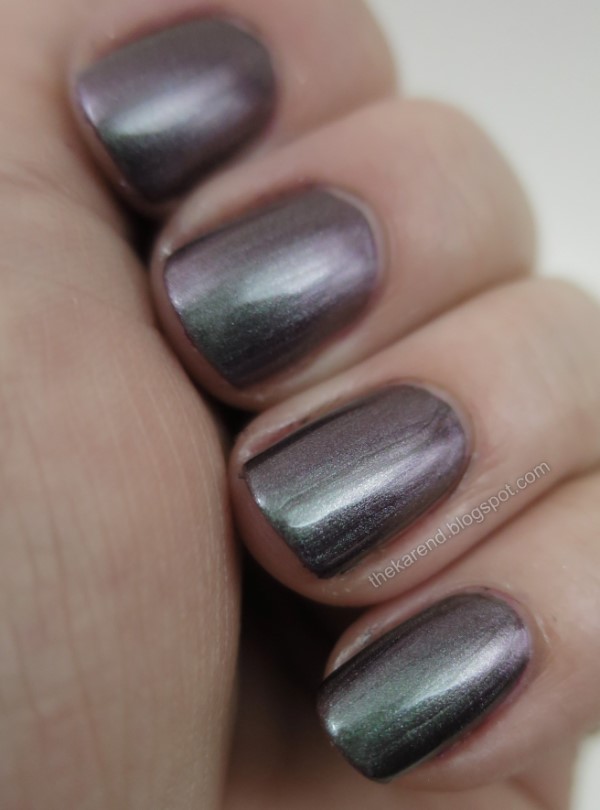 I liked the formula on all of these; they applied nicely and definitely covered well. I'm thinking that any of the shades I used as toppers would have been fine worn on their own as well. I wish I'd gotten a pale color to try out, too, but if the brand is really gone, I guess it doesn't matter. I did send an email to the store I bought them at to see if they still stock them, so maybe I will get some more one day.