Toppers make me happy, so when the Polished for Days Imagination collection came out a while back, one of the ones I grabbed was Frozen Heart, which has silver and blue/purple shifty flakies in a clear base.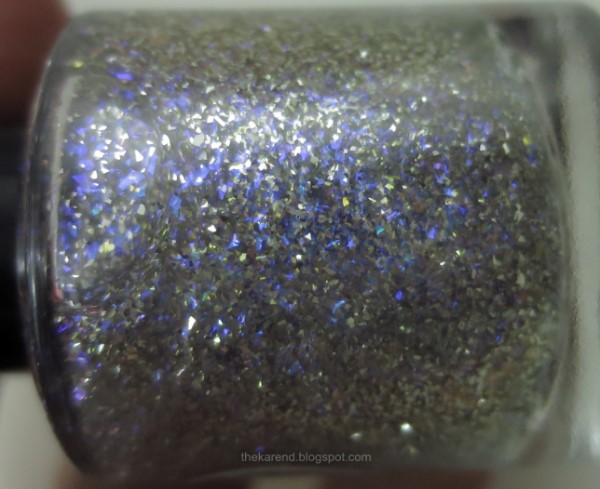 I went Skittles with my creme base colors for this one: Sally Hansen Complete Salon Manicure Vinyl Tap (grey), Zoya Sia (blue), Sally Hansen Insta Dri Purple Heart (blue violet), and Sally Hansen Insta Dri Vivid Violet (purple). Each of those got two coats of Frozen Heart added. No clear topcoat was necessary.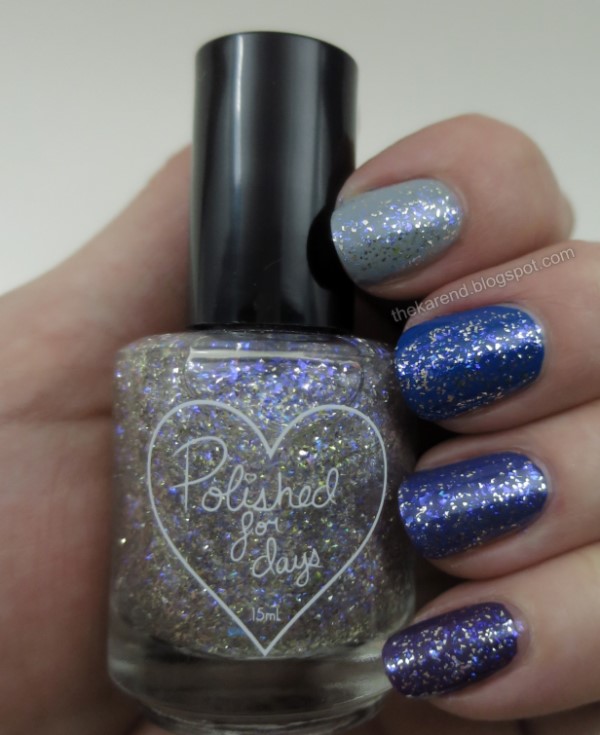 The neutral grey base lets Frozen Heart look most like it does in the bottle, with the shifty flakies being a light blurple. The blue and blue violet bases make for more contrast, and the shifty flakies show deeper blue and blurple on thes. The purple base I used was the darkest of the four, and gives the most dramatic contrast. They're all good as far as I'm concerned.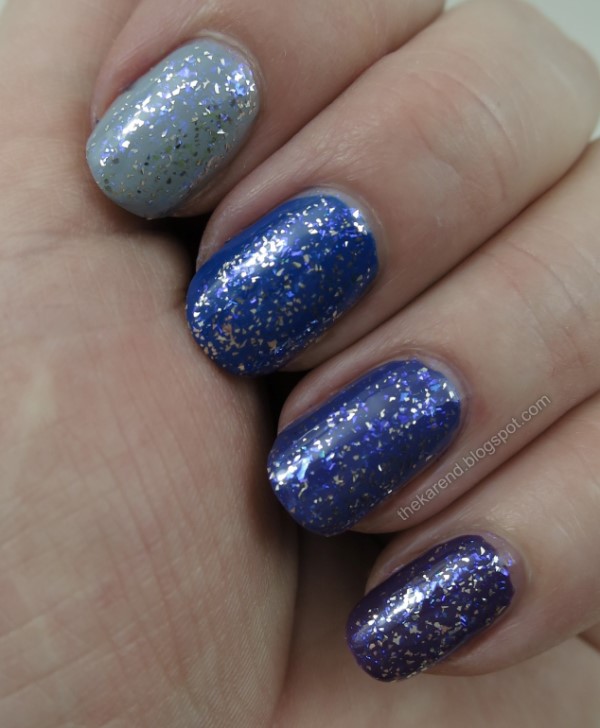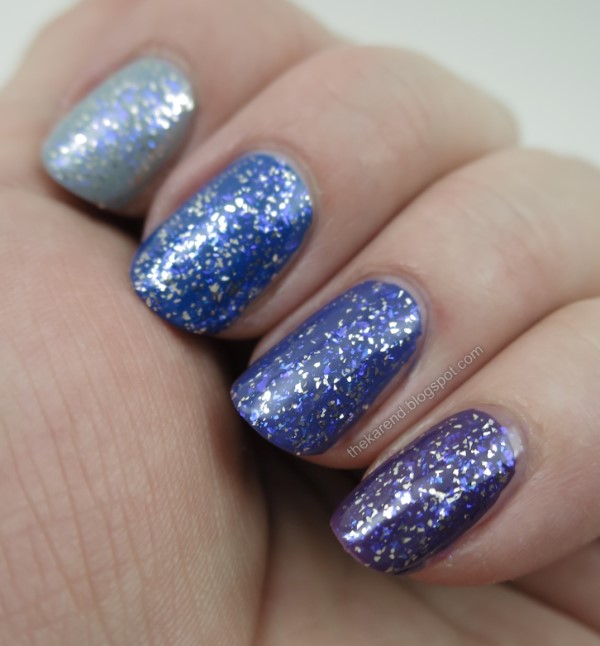 I can't think of another topper I have just like Frozen Heart, so of course I'm glad I bought it. Last I peeked, it was still available on the
Polished for Days
website.