I know Valentine's Day was yesterday, but pink and pink-adjacent polishes are seasonless. Today I have two flakie beauties in that family from Great Lakes Lacquer's Island Horizon collection: The Real Boss and Bug ON.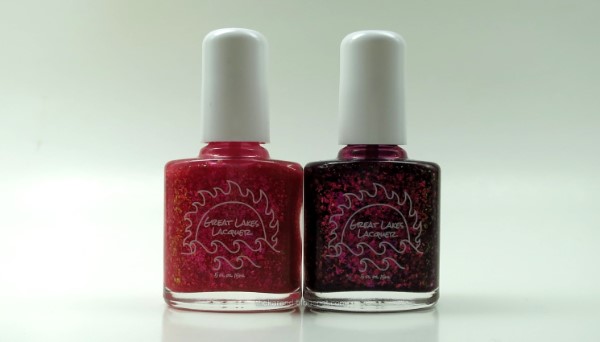 Bug ON is a deep berry packed with shifting flakies: I see pinks, orchid, orange, green, and maybe even gold.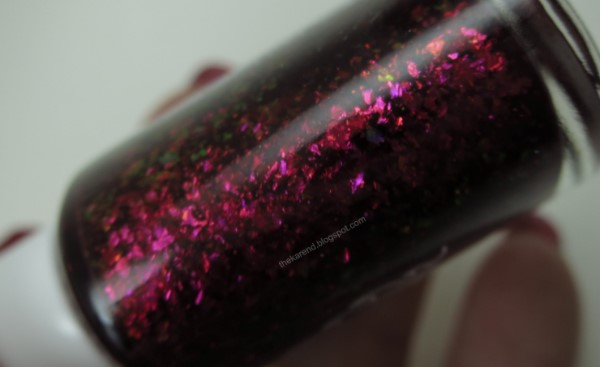 Two coats of Bug ON were ample for full coverage. I added clear topcoat to add depth and shine. This one is so rich looking.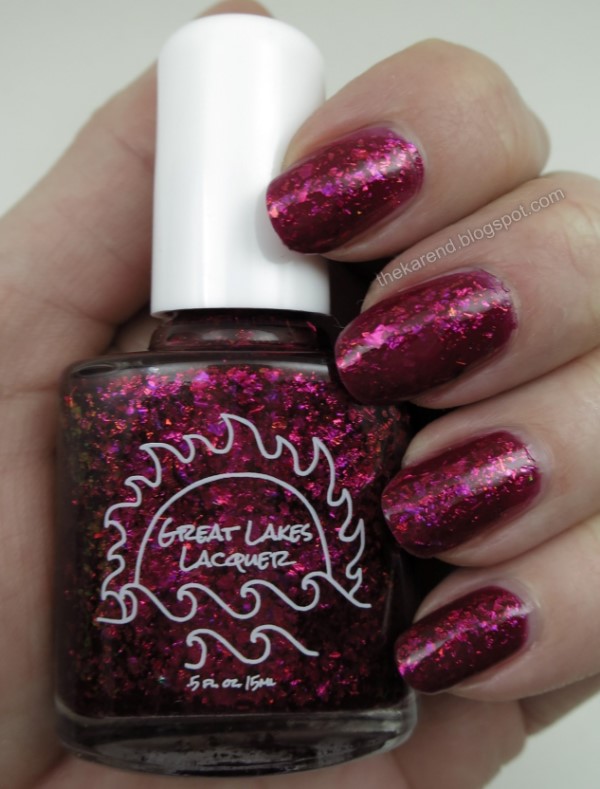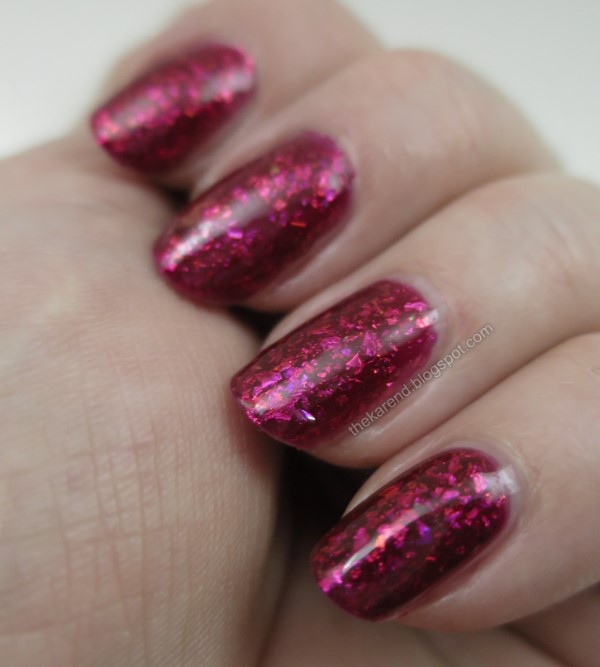 The Real Boss is a pinky coral base with flakies that shift from pink to orchid to orange to gold.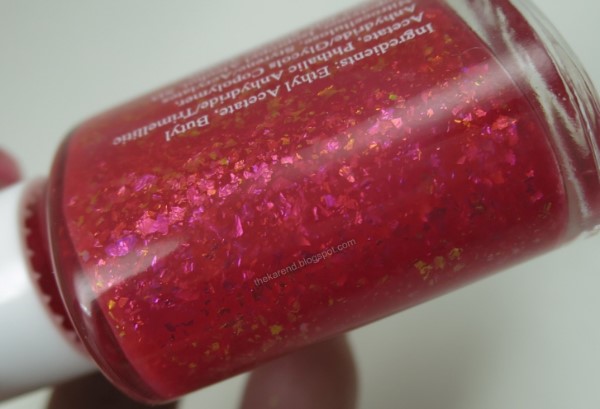 I did two coats plus topcoat for my swatch of The Real Boss as well. I know I said pinkks are seasonless, but this one really makes me think of summer.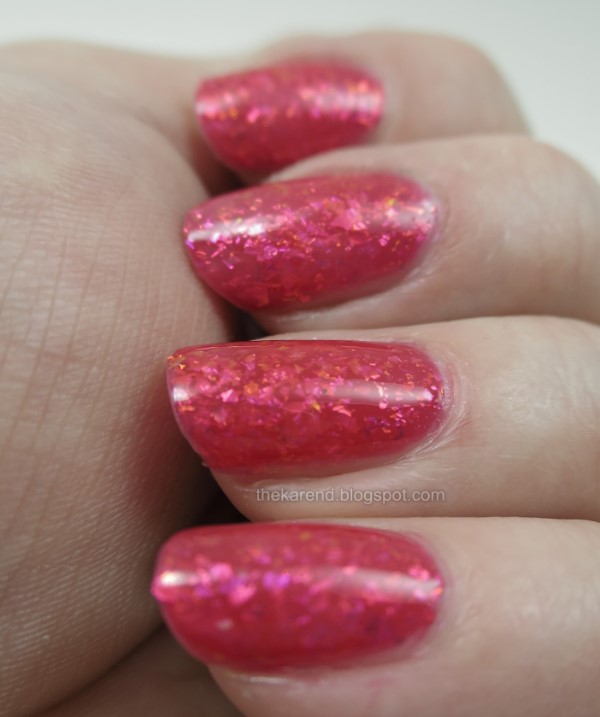 I sponged Bug ON over The Real Boss for a subtle gradient, smoothing things over with clear topcoat. I really liked this combination.
I suspected that the crelly base of The Real Boss was light enough to allow it to be used as a topper, so of course I had to experiment. I first put down an ombre of creme base colors: Color Club You're Making Me Blush (light pink), Sally Hansen Insta Dri Bubble Gum (pink), Sally Hansen Insta Dri Wild Watermelon (coral pink), and Sally Hansen Insta Dri Razzmatazz (deep pink).
I then put one coat of The Real Boss over the cremes and added clear topcoat. The Real Boss was powerful enough to make the two lightest pinks into the same color as its own crelly base, but the two darker pinks did change the hue. To do an ombre with this, I'd start with the pink base on my index and work to a deep berry on my pinky.
These are both delicious colors. And both still available on the Great Lakes Lacquer website last I checked, which was over the weekend when I knew I'd be writing this up for today.