Still working through swatching the polishes I got from Zoya last last year. Today it's Isti, a silver and light blue Pixie Dust textured polish.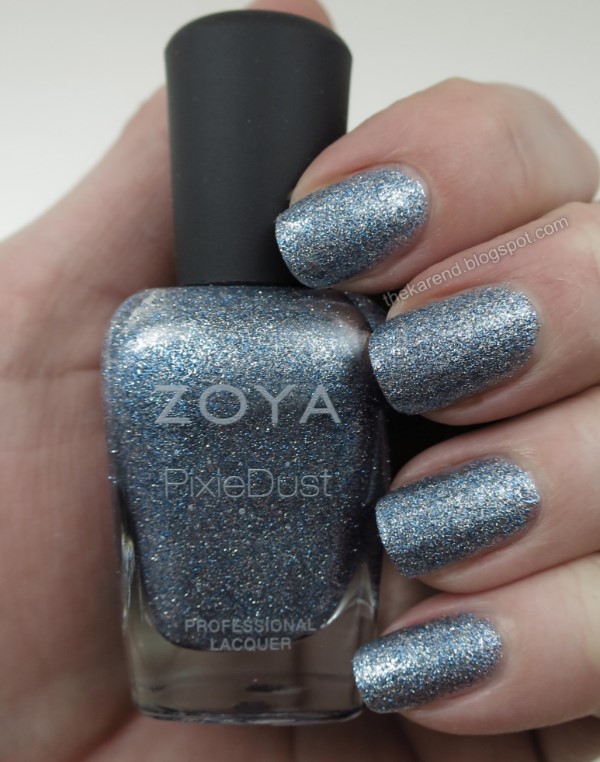 I used two coats for my swatch and let it dry. It doesn't seem as textured as I recall the older Pixie Dust polishes were. Maybe it's the density of the glitter or the silver reflecting light. I'm not sure.
Here's Isti with topcoat. It's shinier, yes, but not a dramatic difference that I could see.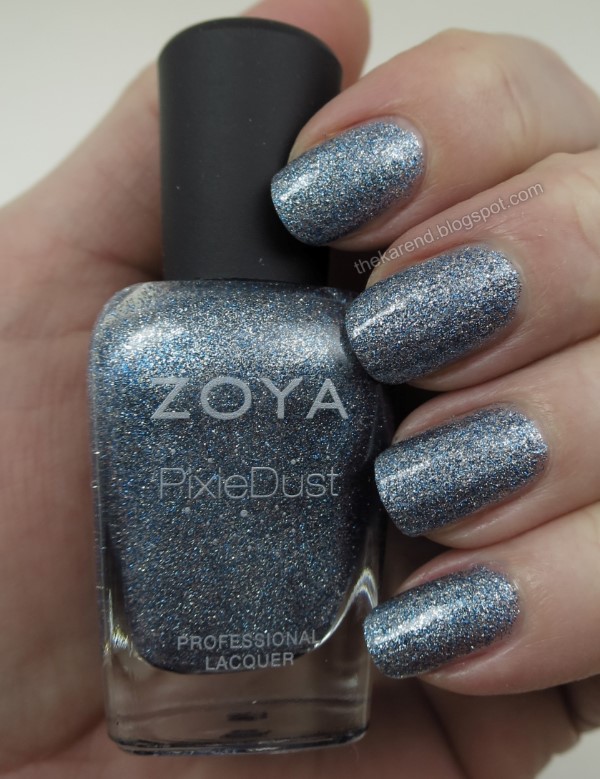 What I should have done at this point was put the
Leopard Spots
topper on to see if it looked more leopard-y over texture, but I didn't see it (it got put away with the other crackles from last week's
nail wheel
). Instead, I grabbed
Meredith
and did funky French tips (plus slicked on more clear topcoat). I like this combination.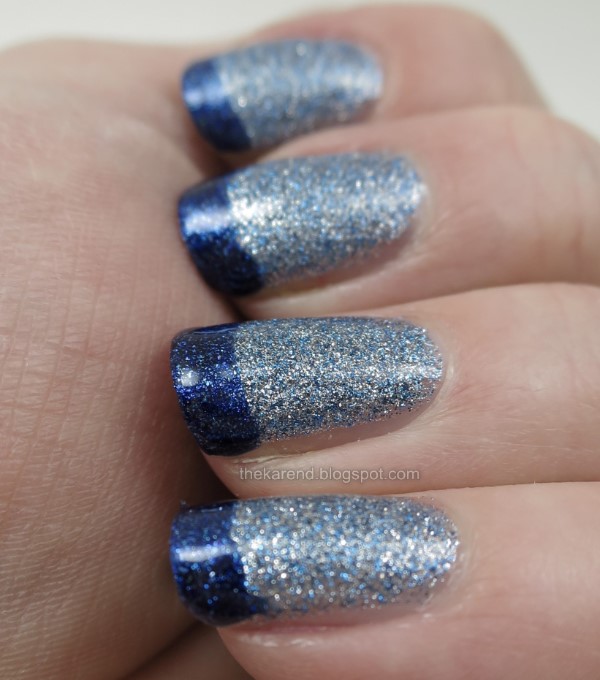 I am going to try very hard to do the Leopard Spots plus texture at some point. Maybe I can also do a Pixie Dust comparison between old and new shades. In the meantime, enjoy this pretty blue.