I am skipping over my backlog of swatches for something fresh: the three colors I chose to try from new Revlon Ultra HD Snap line. The Revlon website says of these: "Finally there's a 1-coat full coverage nail color that's quick drying, easy to apply, and isn't made with all those controversial ingredients." The Revlon website also says there are 24 shades, though the one store I've seen these at only had 16 of those. Pity, as might have chosen a different assortment to try. Ah well, done is done. I picked Marigold Maven, Commander in Chief, and Get Real. Yes, they're all cremes, because the line is mostly cremes, so that's what I got even though I'm overstocked in cremes.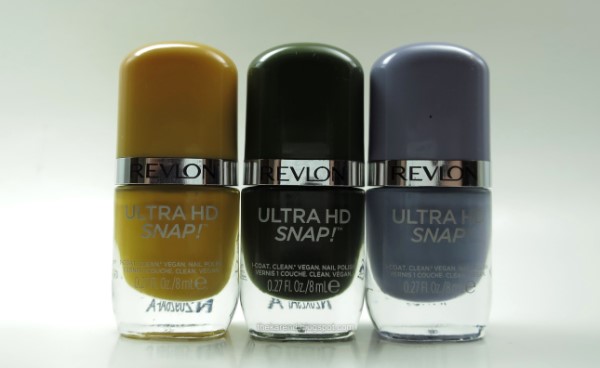 Marigold Maven is a taxi cab yellow creme. Despite the marketing hype, I used two coats over bare nails, and even then I wasn't 100% happy with the look, as I could still see the ridges on my nails and the finish wasn't super glossy. If I were wearing this for a full mani, I'd want base and topcoat. Still two coats isn't bad, especially for a yellow, and it did dry quickly.
It dried so quickly, in fact, that I was able to stamp over it as soon as I finished taking the plain photos. I used the Nauti But Nice plate from Uber Chic and Commander in Chief as a stamping polish, figuring if they were saying these are one coat, they should be opaque enough to stamp with. And Commander in Chief was. I had to work fast because of the dry time, but I think it turned out okay considering how long it's been since I stamped.
Get real is a cornflower blue creme. I again used two coats, though one thick one might have sufficed.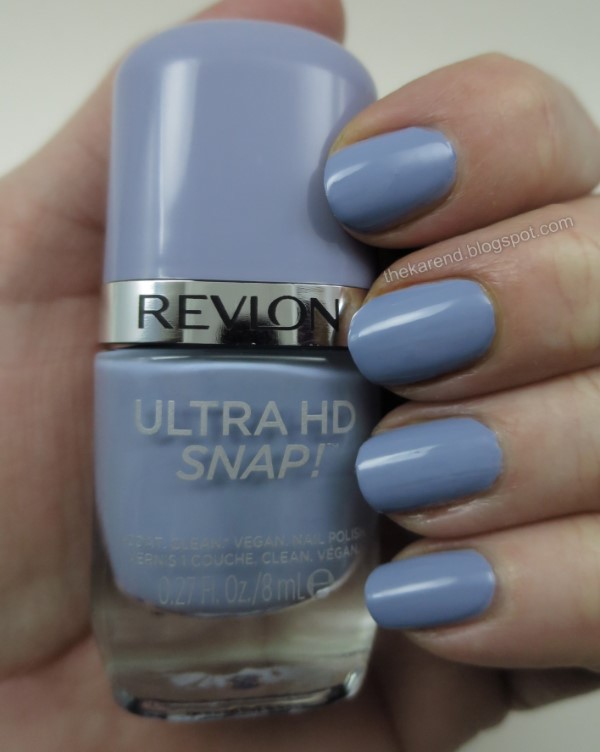 I stamped over Get Real with Marigold Maven (using a plate a failed to make a note of). I wish I'd added a topcoat as well to disguise the ridges showing through but I was afraid of smearing the stamping.
Commander in Chief is a deep warm green creme. I did use only one coat of this one.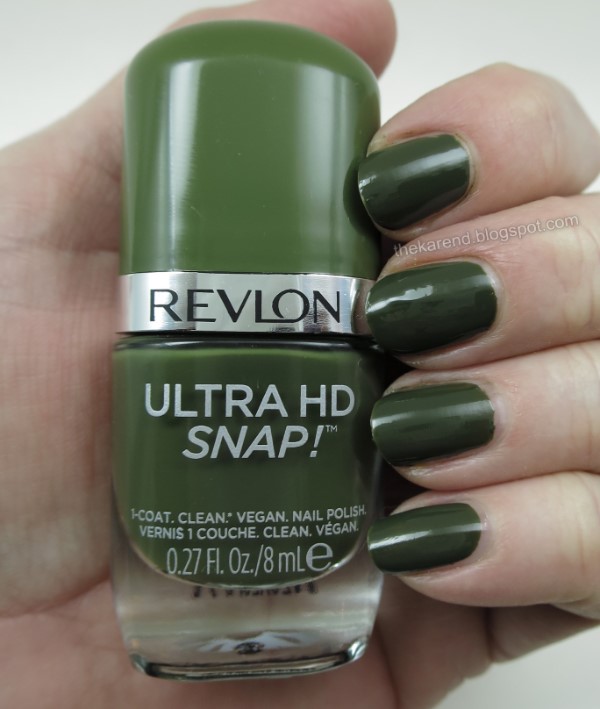 I stamped on Commander in Chief with the other two shades (again failed to make note of the plate).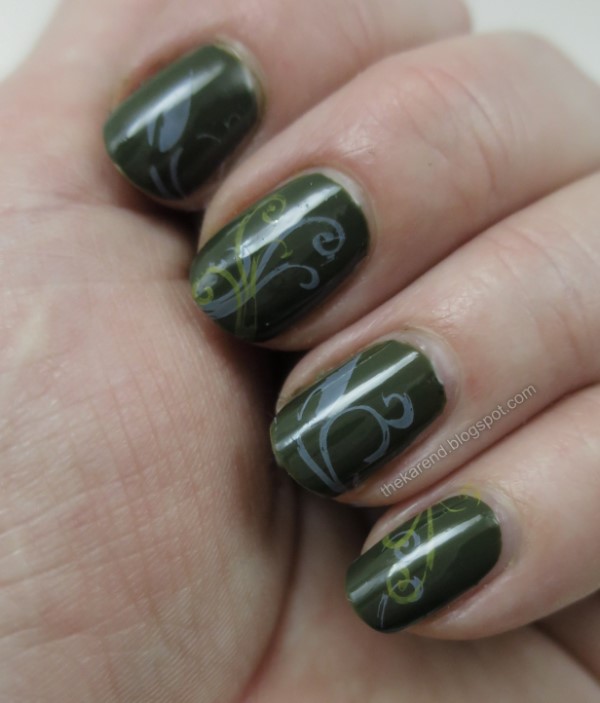 Pros of these: They do dry quickly. They do work as stamping polishes. The cap has some sort of "snap into place" construction so it stays lined up with the bottle when you screw it back on.
Cons: Price is full sized (around $6); bottle is mini sized (8ml). If your nails aren't perfectly smooth, will need a base coat. If you like shine, will probably need a topcoat.