I have slowed my stash expansion quite a bit from the dizzying heights they once reached, yet I do still have my weaknesses. When an online ad for the new Orly and Kelli Marissa Halloween collaboration came across my screen with three glitter toppers, I pondered for just a while before ordering the whole set, glitters and jellies both. They came in a nicely decorated box with skulls and snakes and other spookiness.
As you might have guessed from the dimensions of the box, there are six shades here. Left to right: Wild Card, Mystic Jelly, Spellbound, Oasis Jelly, Wing It, Smoke Jelly.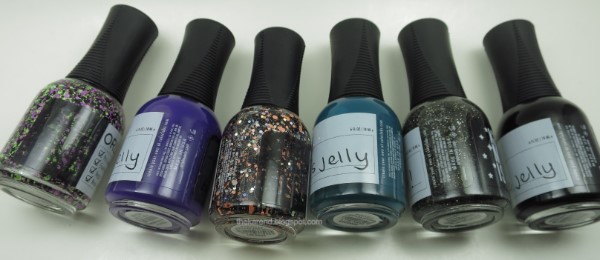 I started with Oasis Jelly, a deep blue-leaning teal. At three coats, it's pretty much opaque, though definitely still squishy.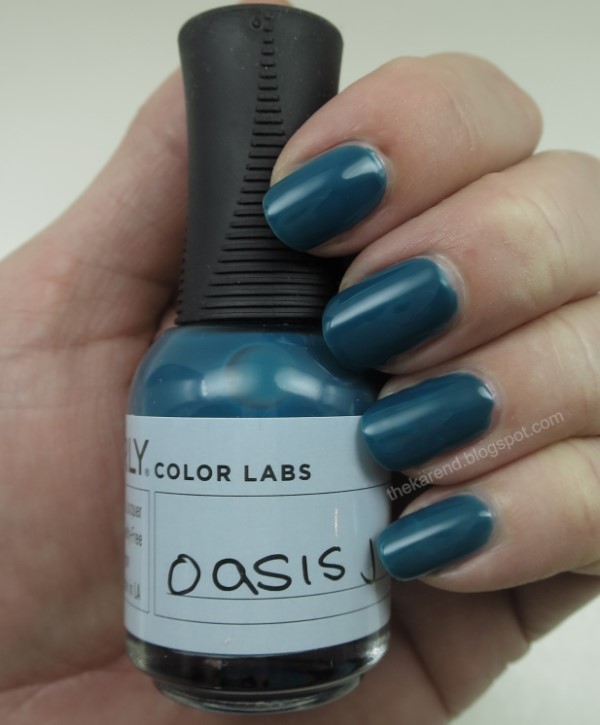 I used one coat of Wing It on top of Oasis then added clear topcoat. Wing It has black hex glitters, black bat glitters, and small silver and gold glitter in a clear base. The bats did mostly come out of the bottle on their own.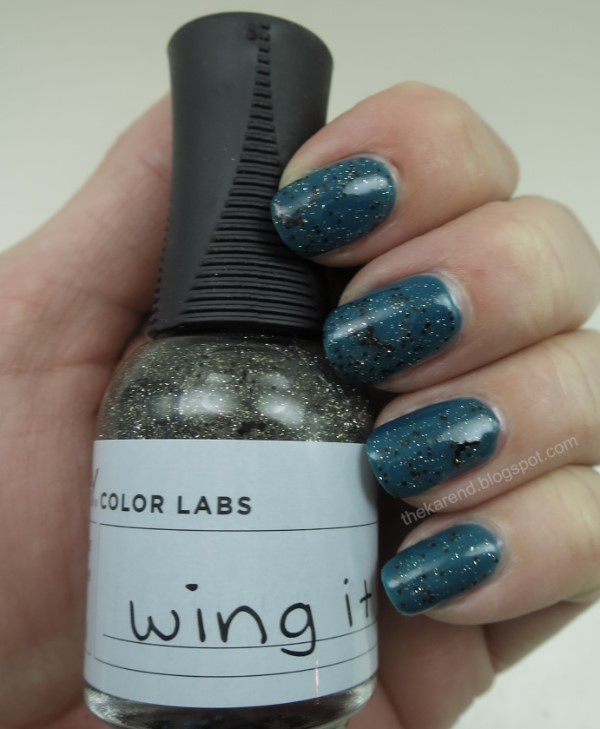 I thought the bats got a bit lost against the darkish teal, so I also tried Wing It over Orly Pink Chocolate. The bats did pop more against that dusty rose base.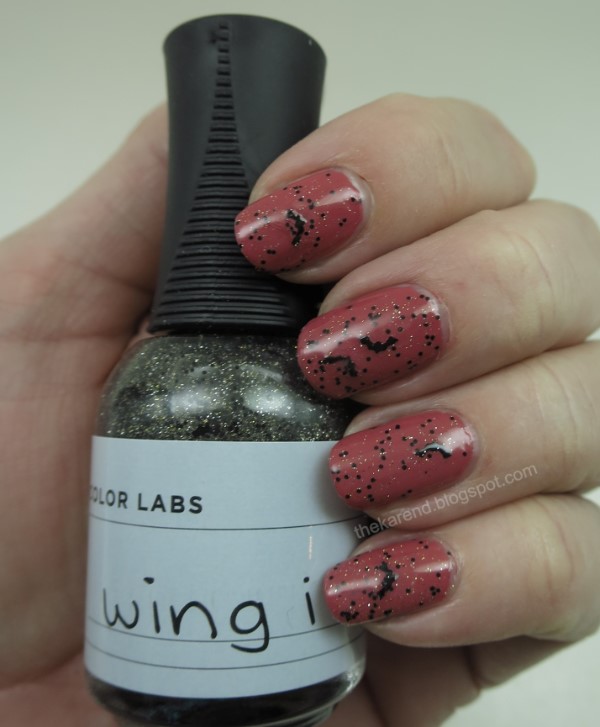 Mystic Jelly, a cool vibrant purple, was up next. I used three coats of this jelly as well, and it seemed just slightly less opaque but equally squishy. Also shiny even without topcoat.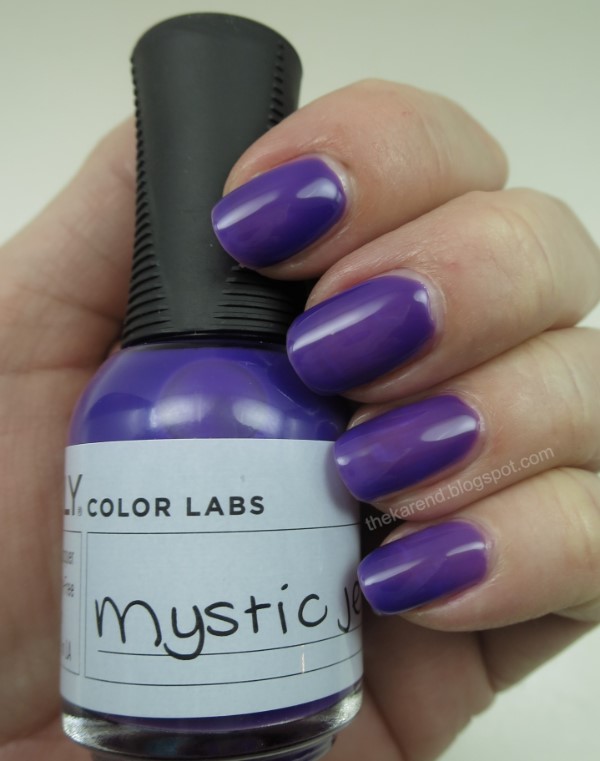 I topped Mystic with Spellbound, which has black, white, and orange satin hexes plus tiny silver holo glitter in a clear base. I did one thick coat of the glitter and didn't think it needed topcoat.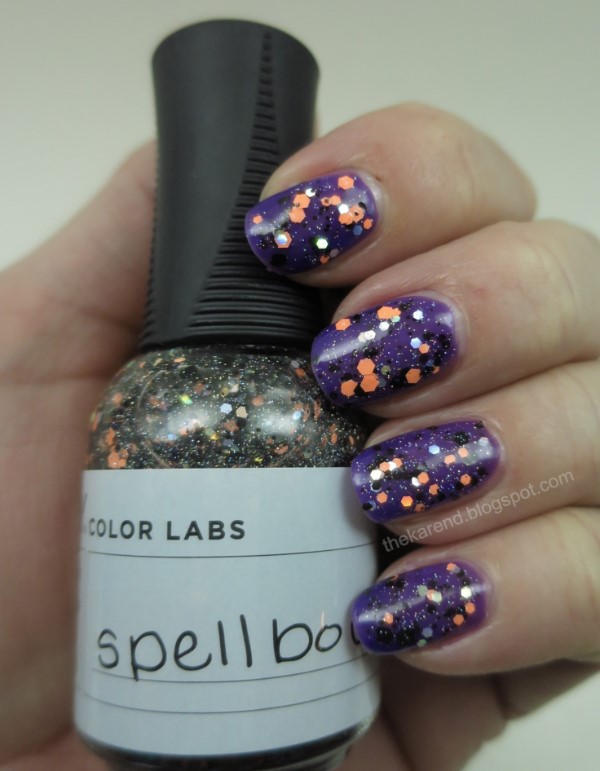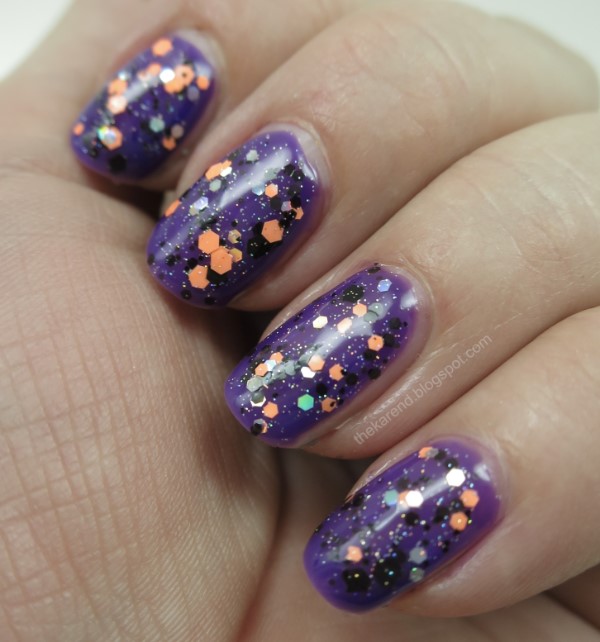 Smoke Jelly came next. Three coats of this one as well, and it was opaque and squishy and shiny.
Wild Card finally got its turn over Smoke. This is a clear base with black, lime, and vibrant purple hex glitters in various sizes.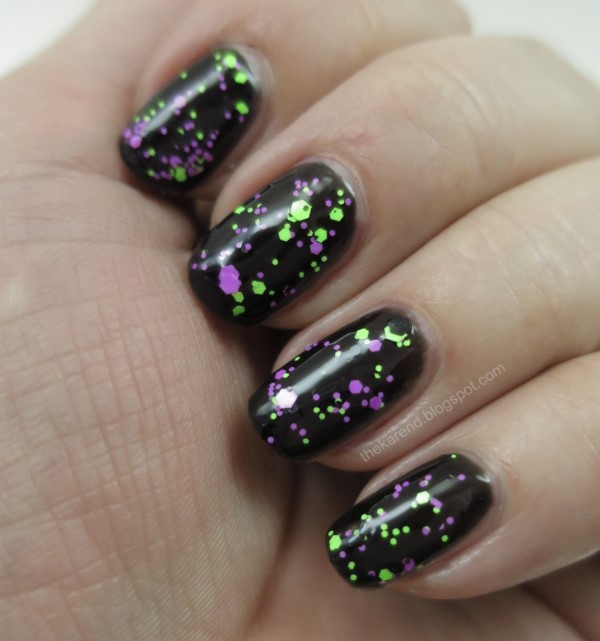 Obviously the black glitter in Wild Card got lost on Smoke, so I tried it over Orly Color Blast Mulberry Madness.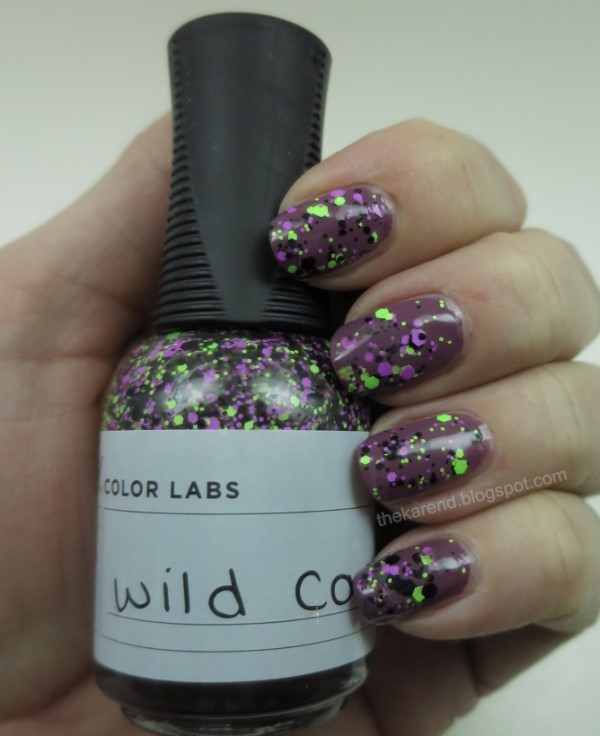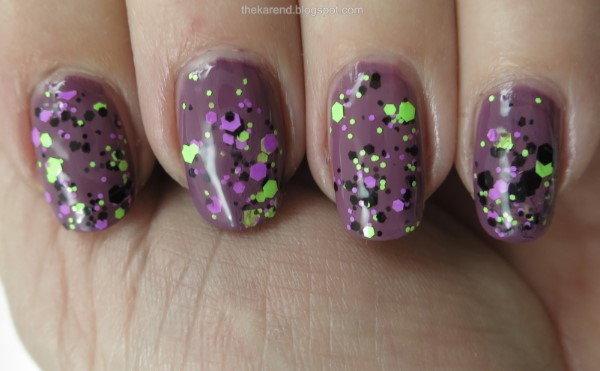 I did also try Smoke over this last combination, to see if this would work for jelly sandwiches. If one is careful and does a thin coat over the glitter it could work, but there are other jellies better suited to the task, I think.
This is a fine collection overall. I love the glitters, can see using Wing It year round, just putting the bats back in the bottle. I do with the jellies were slightly less opaque so they were more versatile, but I have others I can use for sandwiches and other layering.