Yes, Nail Wheel Wednesday is still on hiatus, and I'm still having trouble getting back into a regular blogging routine, but I'm here now with the Salon Pefect Bewitched colors from the Halloween display that showed up at some Walmart stores. Six shades here: On My Milky Way, Celestial Chic, I Need Space, Head in the Stars, Universal Glow, and Alien Apple Bobbin'. All of these are full cover glitter polishes, packed with small hex glitter in two colors.
I was pretty sure I wasn't going to be able to do full hand swatches of all six of these due to the time I had available, so I was glad that the collection naturally divided into two trios that I could swatch as groups. I started with On My Milky Way (white and gold glitters), Celestial Chic (red and gold), and I Need Space (black and gold). I did a not-quite-gradient on my index finger (over a skintone creme base) and three coats of each color individually on my other fingers, topping all with a clear topcoat. These were buildable to full coverage, as you see, though when I pull them out again I want to experiment with two coats over a base that matches the non-gold glitter as I think that will look just as good and be easier to apply and remove.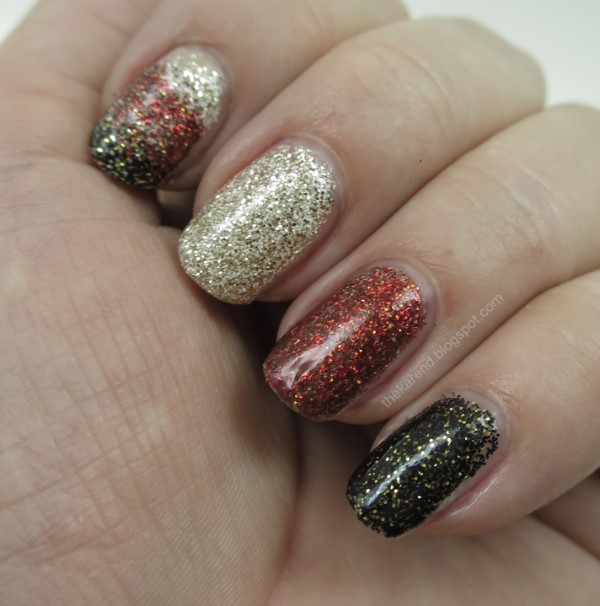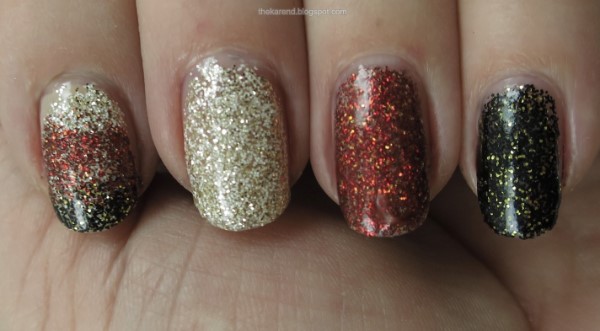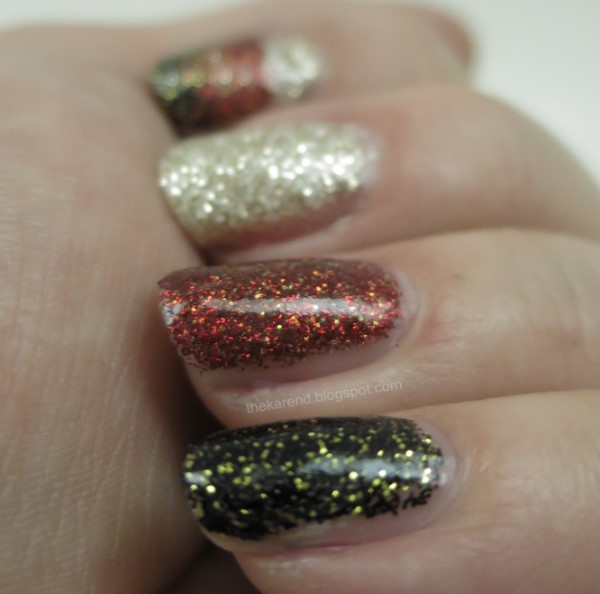 Then I gave the same treatment to the remaining three shades: Alien Apple Bobbin' (yellow and gold), Univers-al Glow (pink and yellow), and Head in the Stars (bright pink and silver).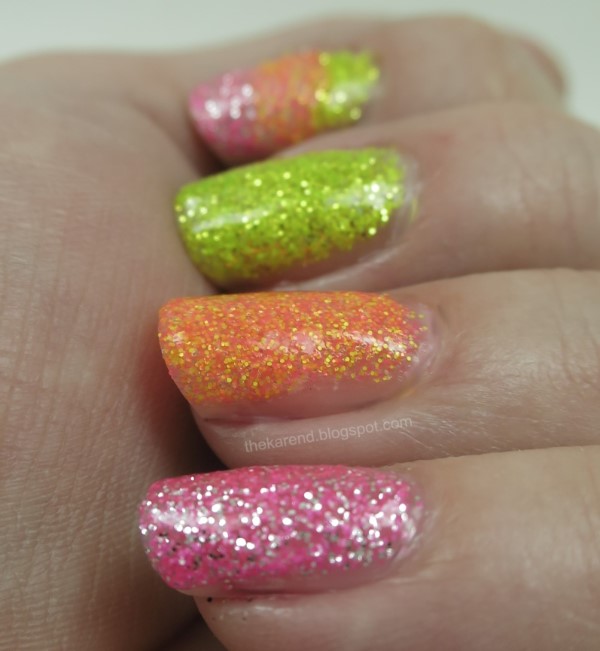 I still love glitter, so am glad I was able to get these. I can see wearing the white, red, and gold through the winter then breaking out the three brights next summer.