The Versailles Romance collection from L'Oreal is six pastels for spring: The Palace Life (pink), Macaroon Me Madly (peach), Crème Puffs (yellow), Pistachio Dream (green), Royally Yours (blue), and Lacey Lilac (purple). Most of these are cremes; the yellow and green are shimmers.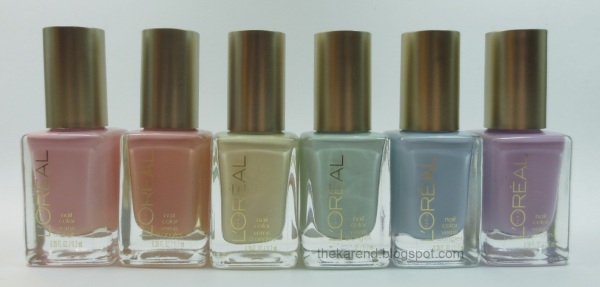 I paired these up to swatch them because I was short on both time and attention span that day. Royally Yours got an accent nail of Lacey Lilac.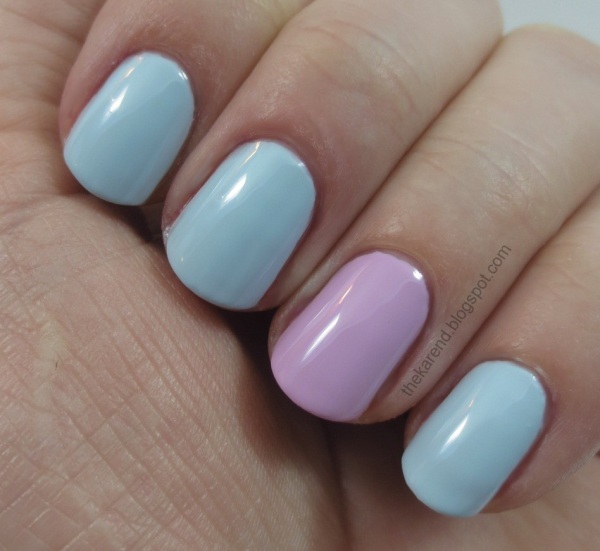 Macaroon Me Madly got The Palace Life as its accent.
That leaves the two shimmers: Crème Puffs with an accent of Pistachio Dream.
You may be having some trouble seeing the shimmer. I know I was. In the bottles, it was a little more obvious (note what looks like yellow in the pistachio is a reflection from my lamp):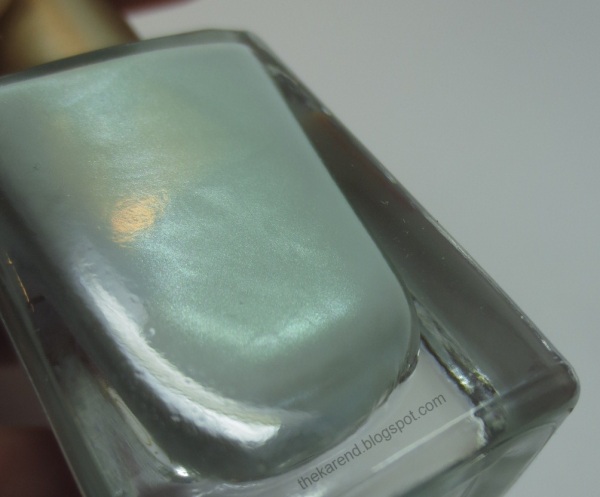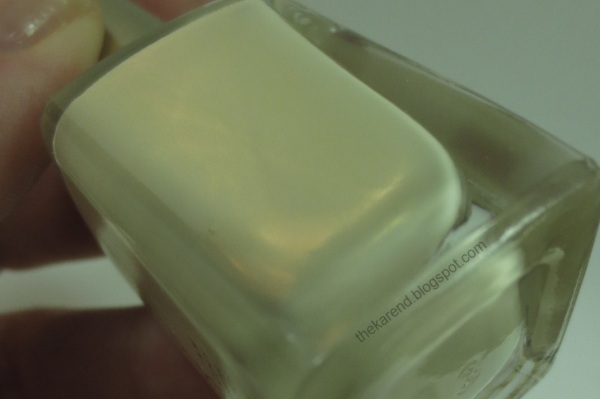 In low light, the shimmer showed up a tiny bit more:
For pastels, these are well behaved, requiring no particular special attention to apply evenly. Swatches are three coats for all colors, no topcoat.