Today for Nail Wheel Wednesday, I have a bunch of glow in the dark polishes, mostly from Halloween collections.
1. Essence Nail Art Glow in the Night To Coat (2 coats) [pigment had settled a lot in storage, needed much shaking]
2. Piggy Polish Nocturne-Nail (2)
3. Piggy Polish Easy Come Easy Glow (3)
4. Funky Fingers Gourdgeous (3)
5. Funky Fingers Last Friday Night (2 plus topcoat)
6. Funky Fingers Oogie Boogie (2 plus topcoat)
7. Funky Fingers #Boo2U (3)
8. Funky Fingers Teenage Dream (3)
9. Funky Fingers California Girls (3)
10. Funky Fingers Dia De Muertos (3 plus topcoat)
11. Funky Fingers R U Afraid of the Dark (3 plus topcoat)
12. SinfulColors Glow in the Dark (2)
13. SinfulColors Witch Hazel Bohn (2) [had to fish for the glitter]
14. SinfulColors Got a Bat Attitude (2) [also needed fishing]
15. SinfulColors Good to Ghost (2) [yep, had to fish]
16. SinfulColors Skele-bration (3)
17. SinfulColors Go Batty (3)
18. SinfulColors Deja Boo (3) [ghost glitter required fishing]
19. SinfulColors Dead On (3) [mo' fishing needed for the shaped glitter]
20. SinfulColors Hazel Moon (3) [moons had to be coaxed out]
Bottles 1 through 3:
4 through 6:
7 through 11: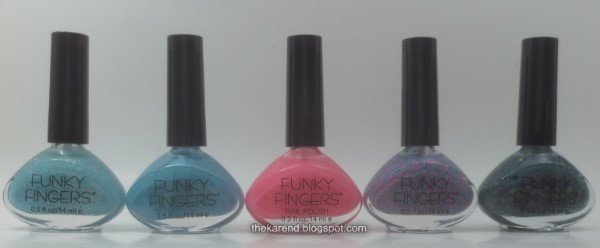 12 through 15: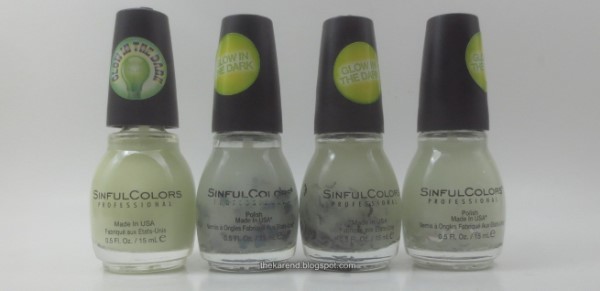 16 through 20: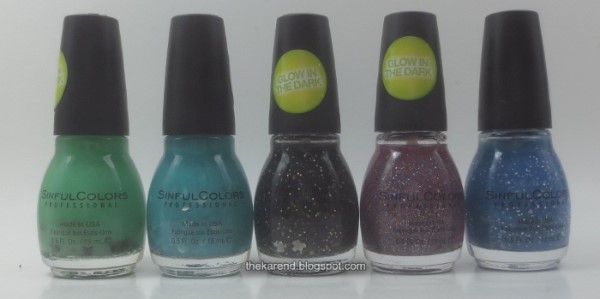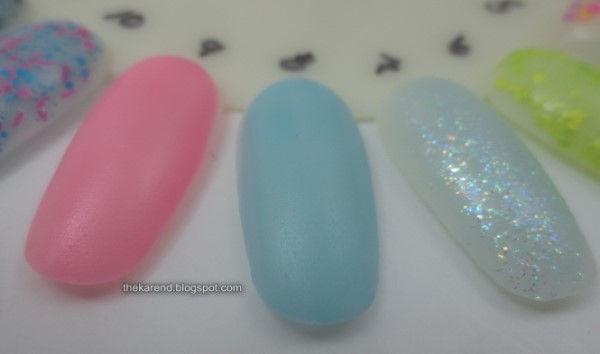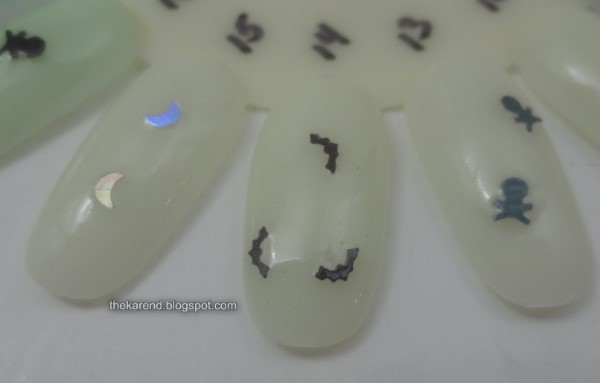 Here's the wheel in the dark. I was surpried that 9 California Girls, a pink polish, was the only one that glowed orange; I thought 3 Easy Come Easy Glow, the orange one, would as well. I'm not sure what the deal is with 18 Deja Boo; no matter how much light I hit it with, it never did glow much at all.