Since my
splurges at IEC
in June, I hadn't bought any indie polish, due to budget concerns and a bit of stash overwhelm. But in the past month or so, I've treated myself to a few things, patting myself on the back for having the self control to just pick one from a brand rather than a whole collection. Today I have Cirque Colors Coronation, which I happened to see a restock for at the right time. Per the
Cirque Colors
website, this is a "violet jelly with multi-dimensional shimmer and delicate holographic sparkle" which has a "unique 'unicorn' pigment that gives it a glowing magical shimmer". Purple and magical? Yes, please.
I used two coats for my swatch; at some angles and in some lights there was still some visible nail line showing, but I decided I was okay with that, especially since once the light hit the shimmer there was so much pretty to look at that I forgot about VNL.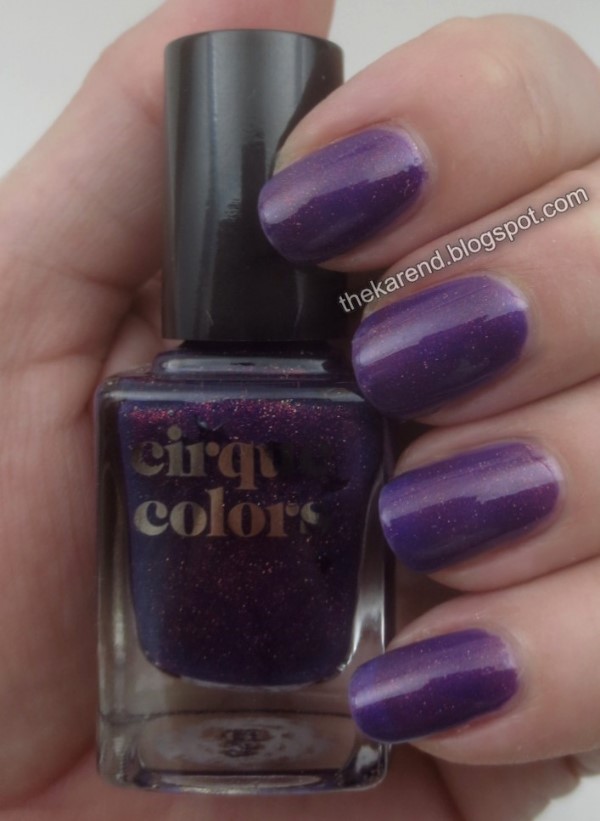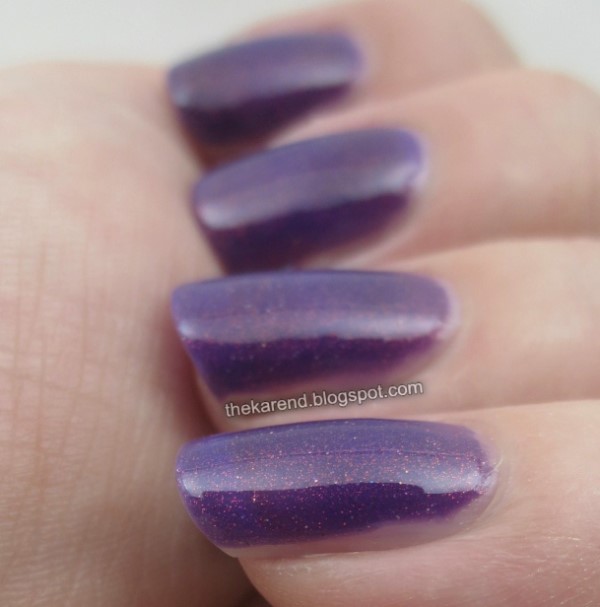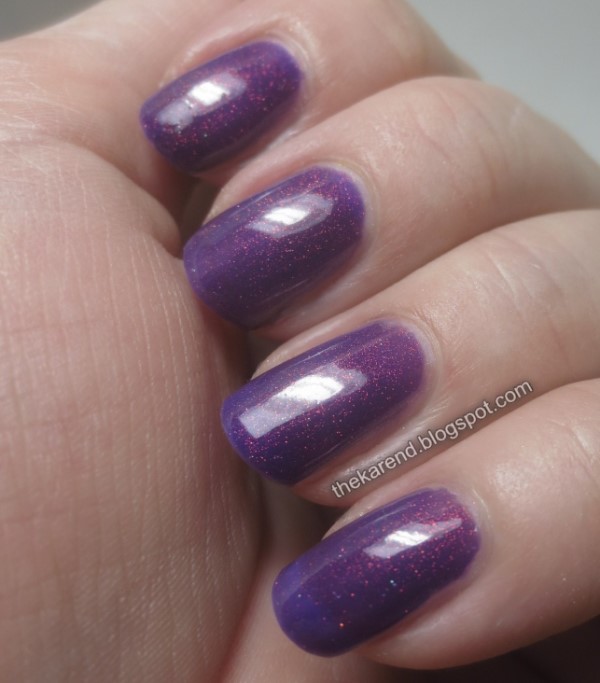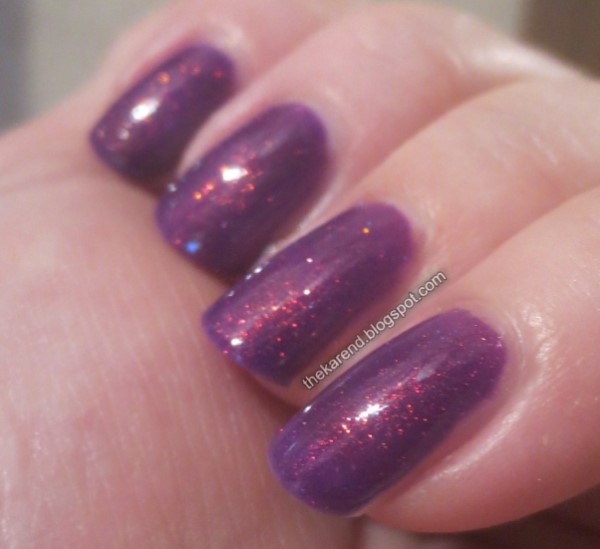 When I put Coronation into my stash spreadsheet, I saw that I had two older Cirque Colors shades that I'd never swatched. Wonder of wonders, I found them in my stash in the studio, so gave them a try, too. They were both part of the Nordstrom exclusive collection back in 2015.
The Sun Dog I have is a mustard yellow with metallic shimmer and subtle holo effect. I've seen swatches of Sun Dog that look orange, so I don't know if this is a case of pigment fading or something else going on. At any rate, the color I have is one of those odd shades that speak to me. I did two coats for my swatch, and that was plenty for full opacity. What wasn't plentiful was the sun; it was hiding so I got no good shots of the holo in this one.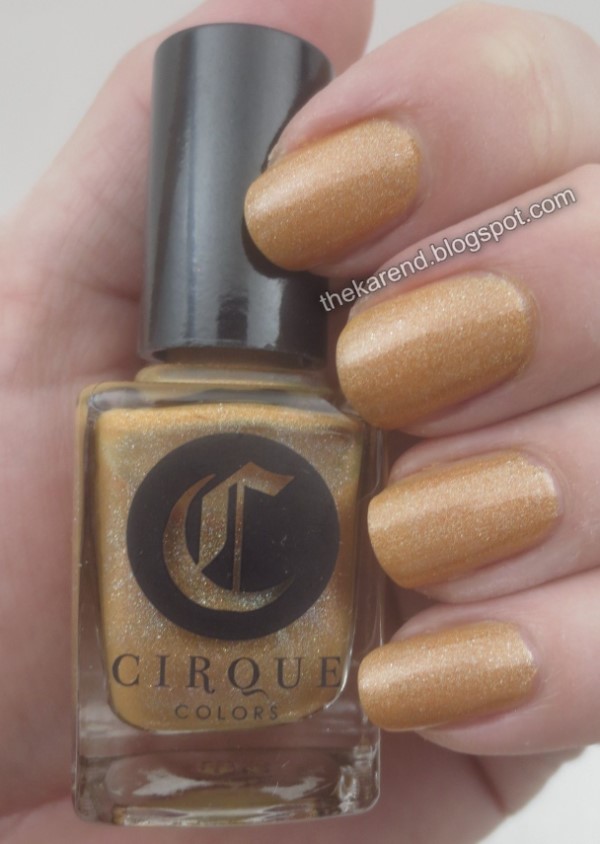 Phosphors is a topper with matte white glitter in a variety of sizes and shapes (squares, triangles, stars, bars, hexes) plus a scattering of shimmer in a clear base. I was delighted to find I didn't need to go fishing for the shaped glitter, it just came right out on the brush. I used one coat over Sun Dog and decided it was smooth enought to go without topcoat for swatching purposes.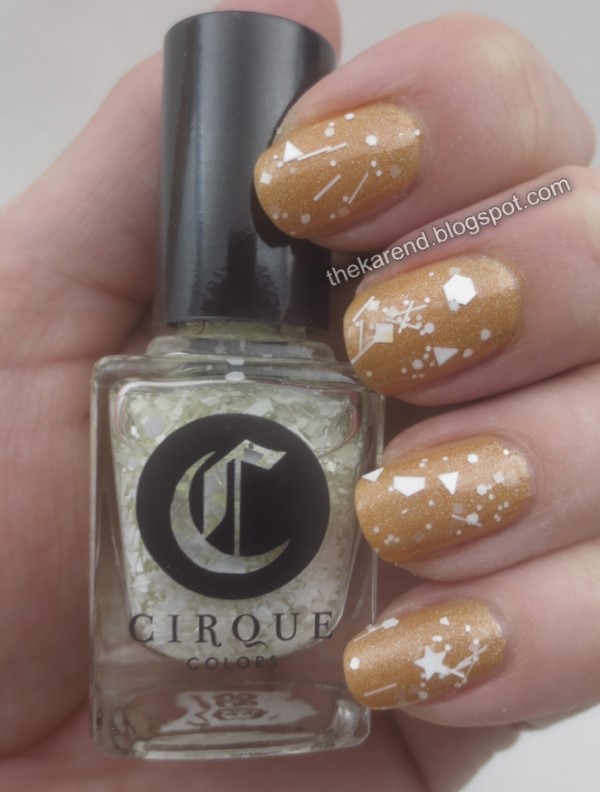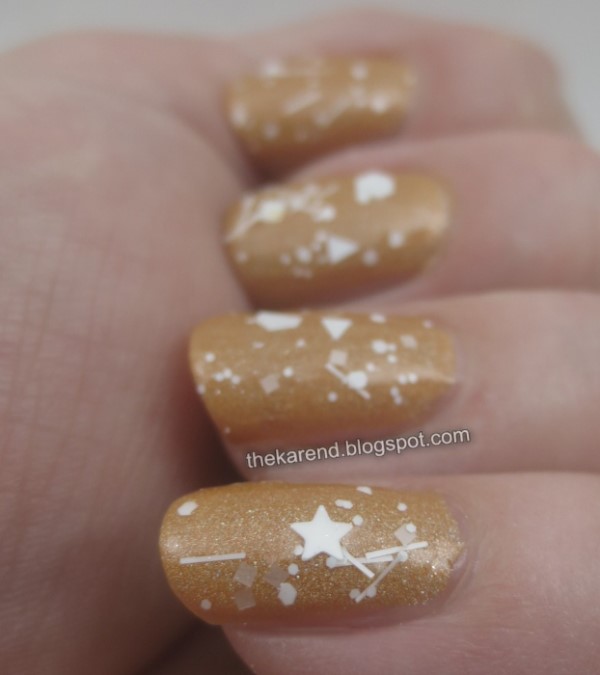 I'm quite happy with all three of these. I am now resisting the temptation to treat myself to a few more. Maybe in the new year I'll celebrate wrapping up Mom's estate with some new polish. She sometimes bought me polish, so I think she'd be fine with me using a bit of my inheritance to enhance my stash.