A little while back, I wanted to do a mani that didn't need to last long as I had plans for a swatching session, so I turned to the strips which have in the past given me a short wear time: Essie Sleek Stick.
I pulled a package of Steel the Show from my stash (I bought a bunch of these when they showed up at Dollar Tree some time ago); these have a light grey base with a silver honeycomb-like design. They applied much more easily than I remembered, with little wrinkling at the sides.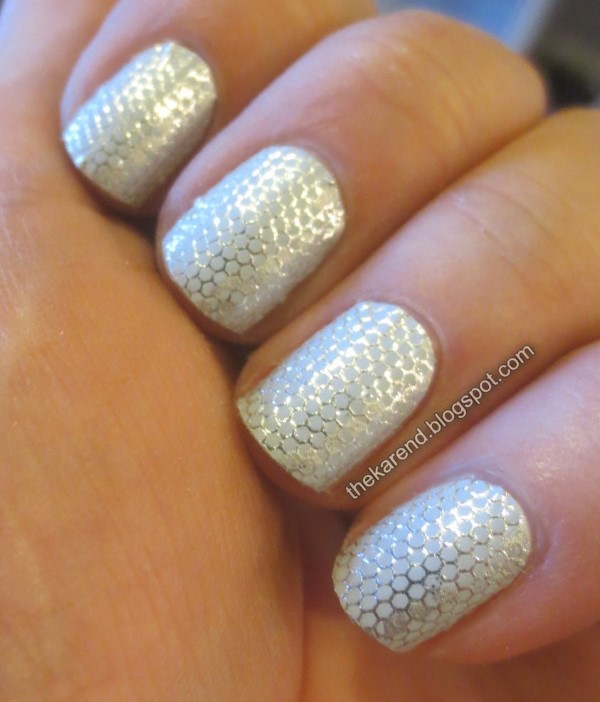 I liked that they coordinated so nicely with the purse I've been carrying lately: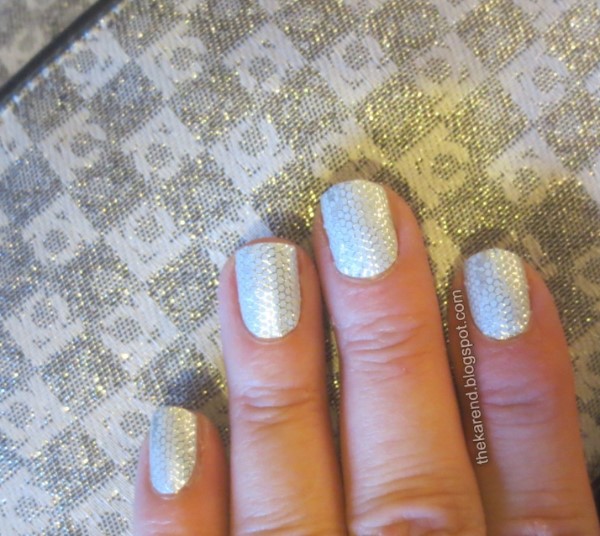 For one reason or another, the swatching session got put off, so I was still wearing these six days later, and they didn't look too hideous. Yes, there was some tipwear, but the strips were about as pale as my nails, so it didn't show too badly, and it had worn off smoothly so I wasn't bothered by the feel of it. I was quite surprised I hadn't had to peel these off after two or three days.
Encouraged by my experience with the silver strips, after I did that swatching session, I pulled another set of Sleek Stick out to use. This time it was Stick with Style, a peachy solid with irregularly shaped dots in a regular pattern. These were much more what remembered: thick and prone to wrinkling around the edges. They didn't look that great even just after I put them on.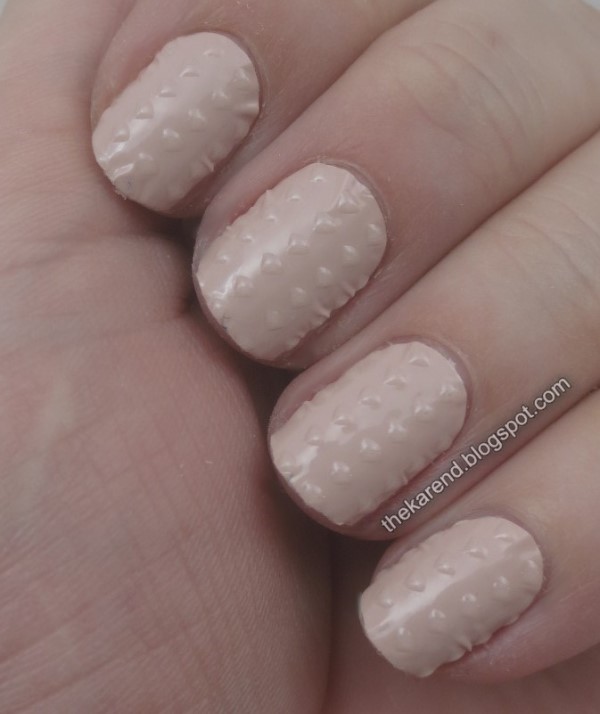 Two days later I had wear at my tips that was rough and catching on things and bothering me, so I took them off. These peel off without hurting the nail underneath, and I was ready to get them off that I did my right hand before I remembered I wanted a photo for the blog.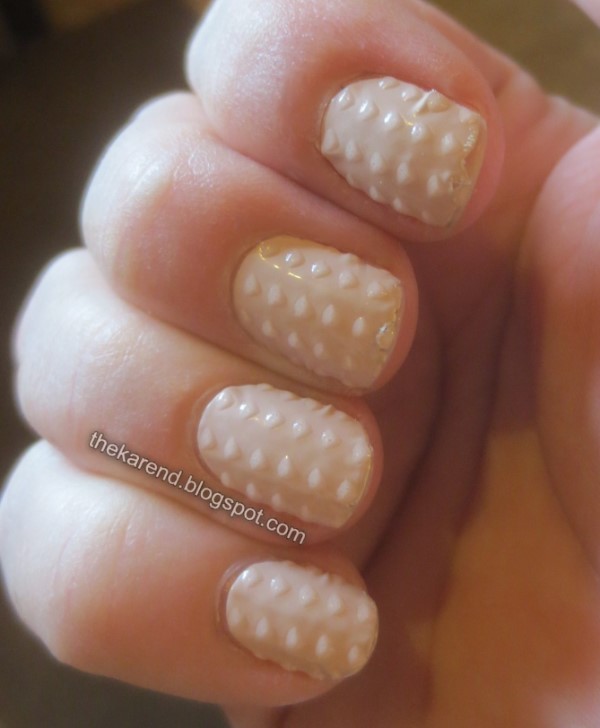 I guess what we learned is you take your chances when you use Essie nail stickers. That might be why they didn't stick around too long as part of Essie's product line. You can still find them online (I came across lots of 50 sets for $50 on a wholesale website), but I wouldn't bother. There are better strips out there, like Incoco.