You may have noticed Nail Wheel Wednesday was once again not a thing this week. This time it was due to a winter storm that dumped lots of snow which meant great skiing but was not so great for power lines and internet connections. Looking on the bright side, not having internet meant I had fewer distractions from shoveling off our decks, which looked like this after the storm was done storming.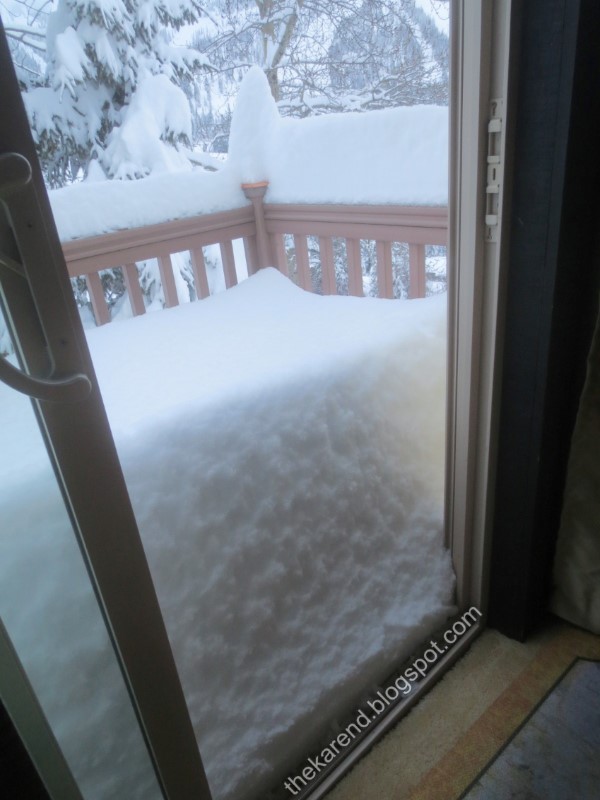 For today, I have some nails of the day to catch up on. As per usual, I've been going with strips (and fakes, but those are for another post).
I really like these Sally Hansen Salon Effects Strips in the Queen Cobra design, which is a brown and gold snakeskin print. I seem to be getting over my aversion to gold on my fingertips.
Queen Cobra did show some little sparks of color, which unfortunately I only managed to get on camera after I'd worn them for six days so forgive the tip wear and base gap, please.
Sally Hansen Salon Effects in Headbanger went on next. These have black skull and crossbones on a pink glitter background.
Yes, definitely embracing gold in a way I haven't before—Salon Effects in The Bold Rush, a gold to purple glitter gradient went on after Headbanger.
I especially liked these with a tie-dye t-shirt I took from my mom's wardrobe when I was cleaning out her house.
My Halloween nails were Salon Effects Patch-o-Lantern, black jack o'lantern faces on orange. I put these on in the car on our road trip.
Yeah, I took a skeleton sock monkey on the trip with me. As one does.
My nails seemed to thrive on our trip; I went with just treatment for a few days.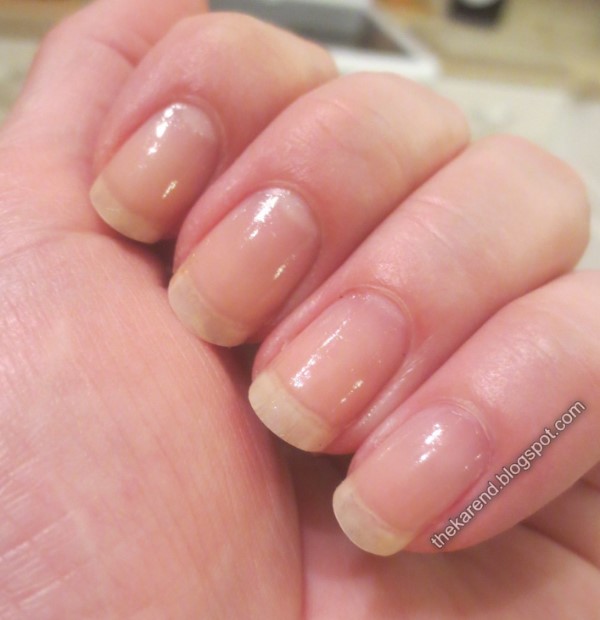 Salon Effects Girl Flower seemed to fit the warm weather we had during the Florida part of our road trip.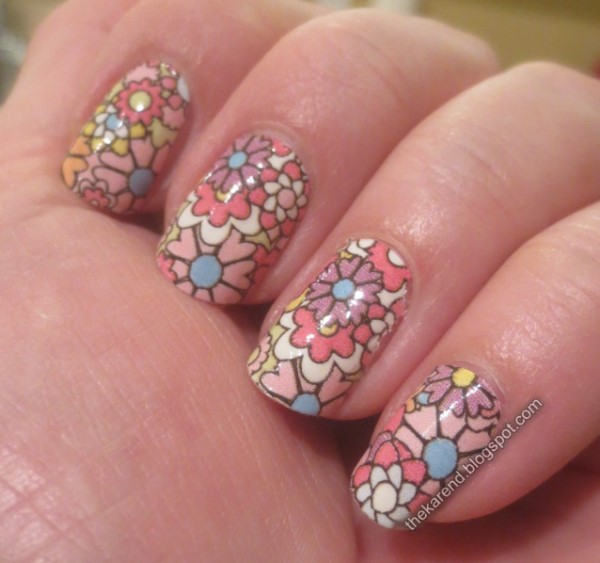 Here they are with an odd jar of silk flower parts floating in water that was in the condo we rented in Kissimmee.
The last look of my trip was Salon Effects Antique Chic, which coordinated really well with the dining table in that Kissimmee condo.
That brings me to less than a month behind on nails of the day sharing, so I'm happy.
Merry Christmas to those of you celebrating! I'll be back post-holiday with the usual mix of displays and wheels and swatches and NOTD.