I was excited this past summer when the Double Moon display showed up at Fred Meyer with stamping kits and polishes, so I bought (over the course of a couple visits, because I was being frugal or something) both of the the stamping kits and a polish. It took me a while to try them, but I finally did.
The two kits are called Wisdom and Beauty. They have the same contents, just different designs on the plate. Wisdom leans more geometric while Beauty is more flowery.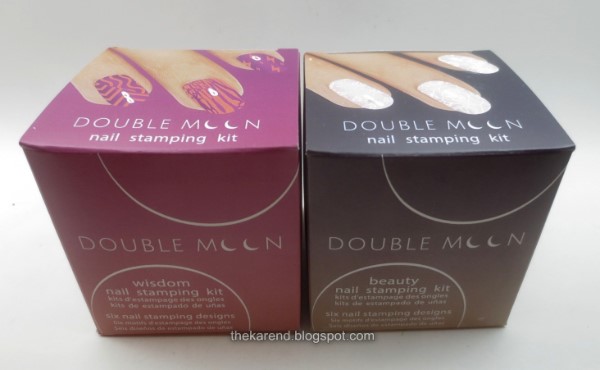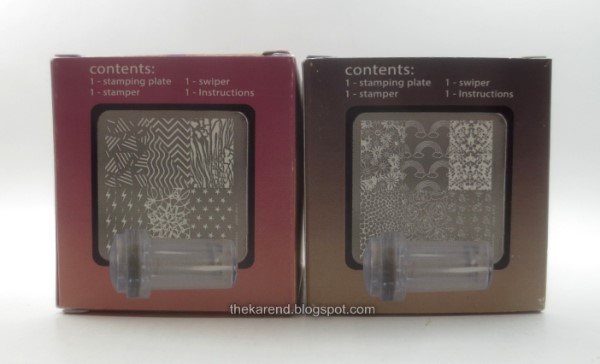 I chose Beauty for my test manicure. The box had an instruction booklet, small clear stamper, flexible scraper, and the plate (here still with its protective film in place).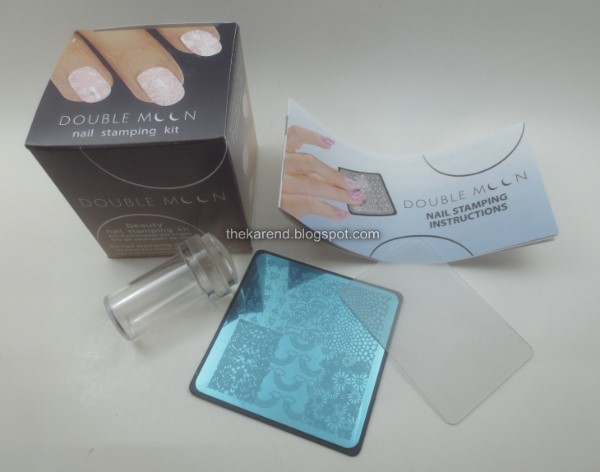 To get right to the stamping and not have to wait for polish to dry, I put on Sally Hansen Insta Gel Strips in Plums the Word (yes, plums, not plum's) as my base color; I just didn't do the gel topcoat.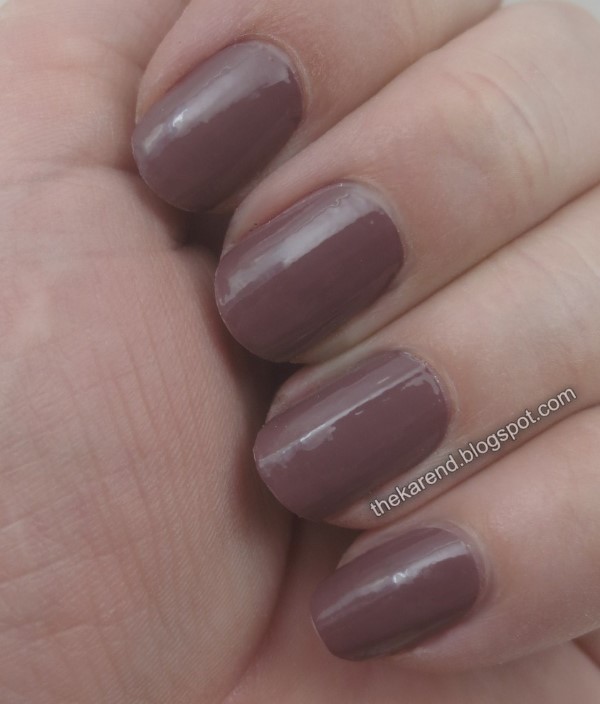 For the stamping, I used Double Moon Eucalyptus, a very pale sage green creme. Here's a look pre-cleanup, pre-topcoat. It stamped, yes, but it wasn't as opaque as I hoped. I know using a light color for stamping can be challenging, but this polish was in a display for stamping, so I expected a lot. I did like the stamper and the scraper quite a bit; they were easy to work with.
After clean up and topcoat, my mani looked like this. The pattern of roses was subtle but still visible.
Just for comparison and to add an accent, I stamped one finger with Sally Hansen Insta Dri Wild Strawberry. I felt those lines were a bit cleaner than the Double Moon polish. The color definitely stood out more, but it would as it's red.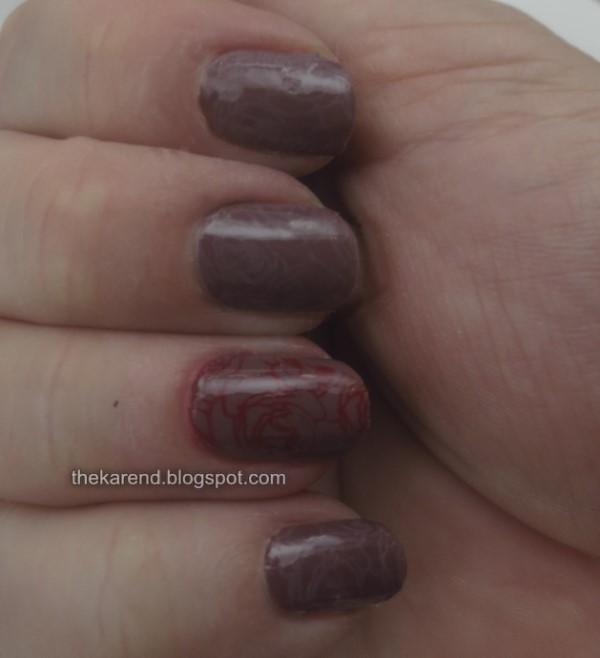 The subtlety of the stamping is clear in this outdoor shot a couple days after I did this look:
One of the Fred Meyer stores I go to still has the Double Moon display but I'm not going to rush to get more of the polishes. Seems they're not specially made for stamping, so I'll just use what I have, like the Insta Dris. The kits are a nice beginner set, though; those would make good gifts for someone just starting out.