I've written before about finding a couple shades of Essie TLC (Treat Love & Color) on clearance and giving them a try to see if this formula can help heal my nails from winter's ravages. Today I've got a few different but similar nails of the day that use TLC Laven-dearly as the base color.
For this first look, I used Salon Sciences Starting Over After Artificials plus two coats of Exxie TLC Laven-dearly topped with one coat of Funky Fingers Unicorn Dust and sealed with Orly Sec 'n' Dry. For some reason, I didn't take any photos of this in my lightbox, so here are two different views out and about in the world.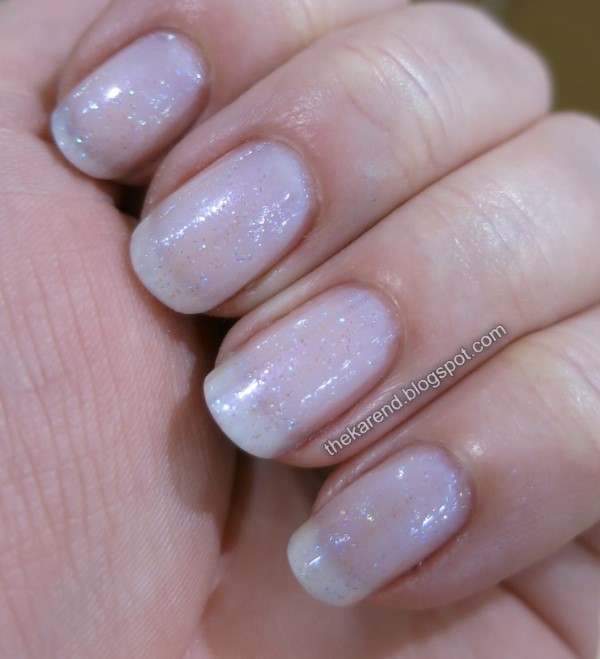 This next mani is pretty much the same thing, just with a different glitter topper. In this case, it was Piggy Polish Spring-kle that took its place over Laven-dearly and under the Sec 'n' Dry. This one I did get in the lightbox. I see some phantom dirt line (TM Lizzy—I miss your blog, lady!) in these photos; I promise it didn't look that bad in normal life.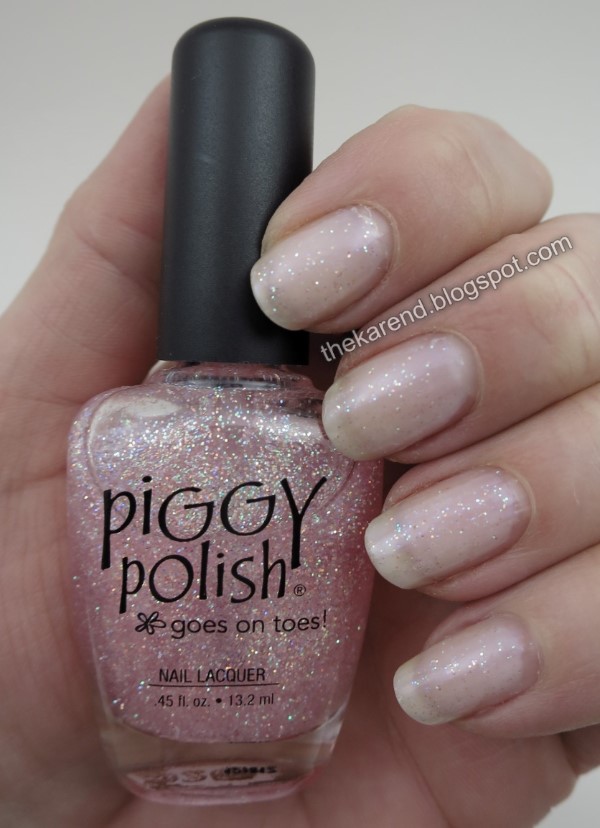 Continuing this variation on a theme, I mixed it up by using Instant Artificials with Laven-dearly, then topped with Orly Mirrorball, which is more opaque than either of the glitter toppers I used in the other manis. In the lightbox, it looked like a grey shimmer with pops of holo glitter.
In direct light indoors, some of the holo in the base silver shimmer of Mirrorball started to show.
Here it is outside in the shade: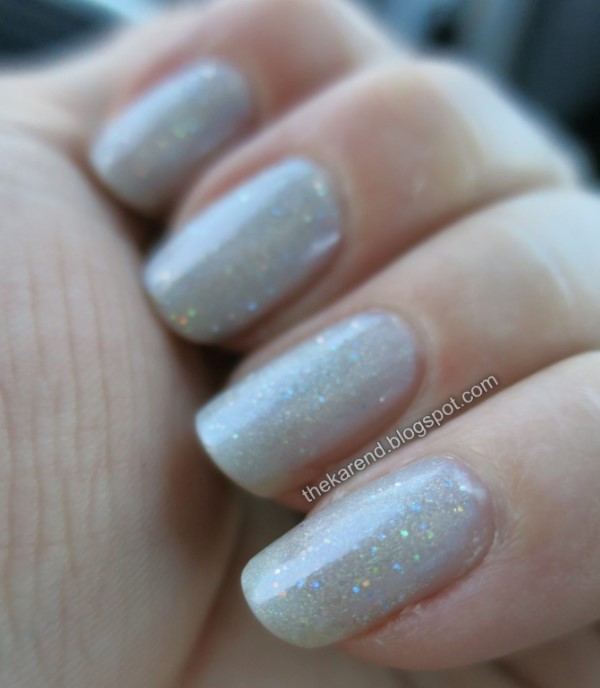 And outside in the sun:
I do think the Essie TLC was having a good effect on my nails, but since I don't always want a shimmery pastel base, I haven't been using it consistently. I did recently get a bottle of the clear TLC so hope to get that incorporated into my routine soon.