I've heard tell that there are more new SinfulColors on the way, so no time like the present to share my swatches of the limited edition shades from the Indie Sol collection: We're in Tents (2436), Sunglasses at Night (2437), Rave New World (2432), Jelly Ellie (2430), Sundown Getdown (2438), and Positive Vibez (2431). I added the shade names because sometimes those help distinguish between new shades and older ones, though in this case, they all have "limited time" stickers on the caps, so that makes it easy. Do you see how three of the shades have darker blue LE stickers on them? Apparently these three aren't officially part of the Indie Sol collection at all (per the
SinfulColors
website), but rather a collection called Boho Beat, which I never ever saw a display for; I found these polishes all in Indie Sol displays. I don't know what's going on with that.
We're In Tents is a dark green with silver shimmer. This was nearly a one-coater, but I used two.
Sunglasses at Night is a deep sky blue creme; I did two coats of it on my index finger. Rave New World is a light blue with very subtle pink shimmer; I did two coats of that on my other digits.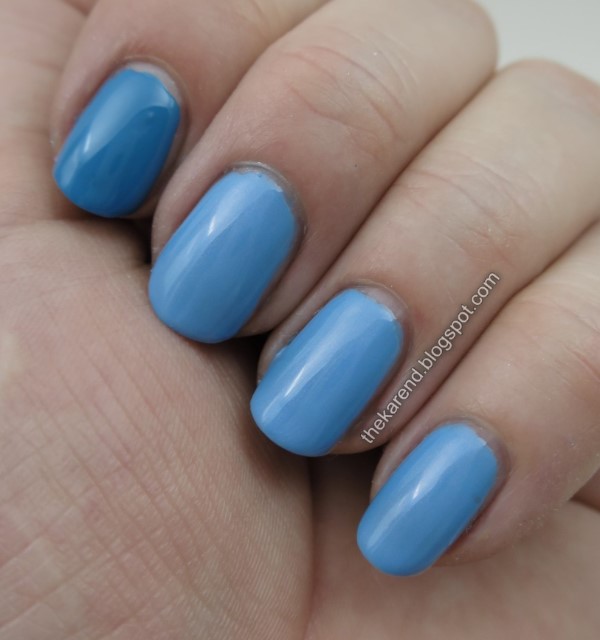 The shimmer in Rave New World was pretty much hiding in the lightbox, but did show up in direct light: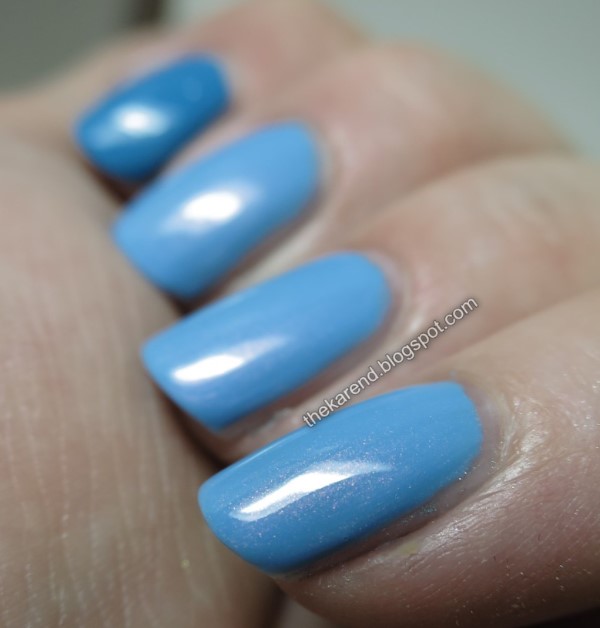 Jelly Ellie is a not a jelly finish; it's a warm pink with gold shimmer. I used two coats for my swatch.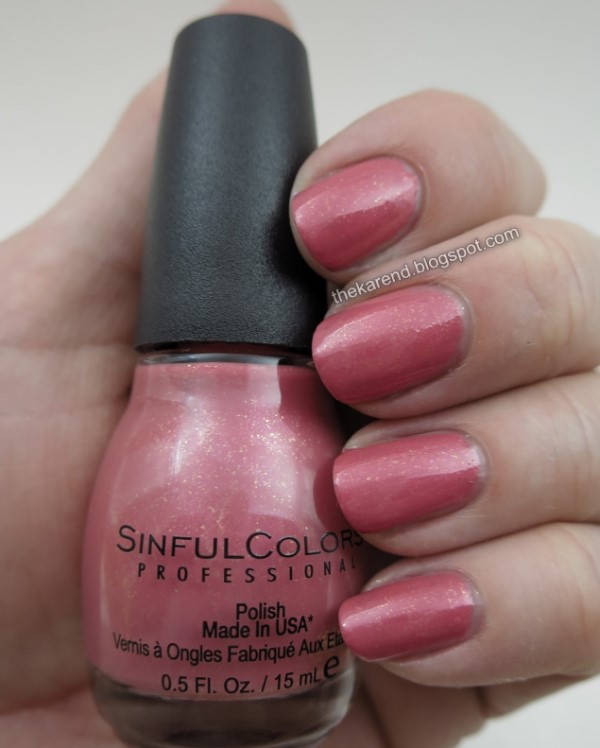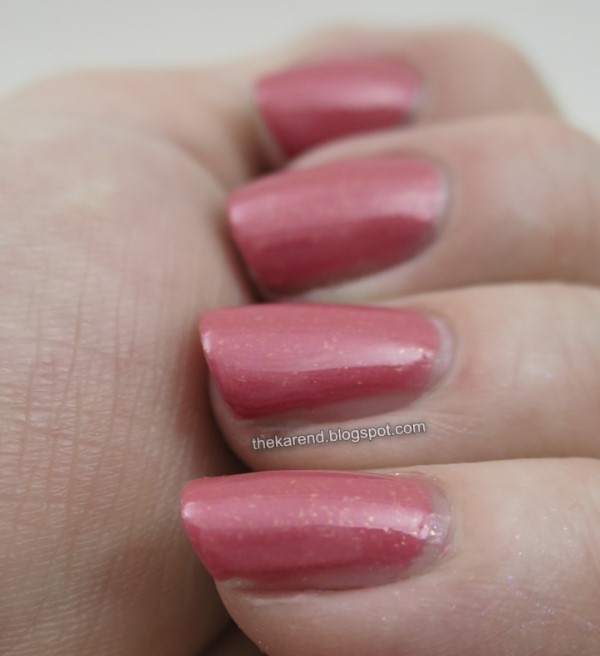 Sundown Getdown is a red-leaning orange with pink shimmer and was another two-coater. The shimmer showed up better in the bottle than on the nail, but it was visible on the nail even in indirect light.
Positive Vibez is purpley pink packed with silver shimmer; it's not quite a metallic finish but is close to that neighborhood. As with the other shades, two coats was sufficient.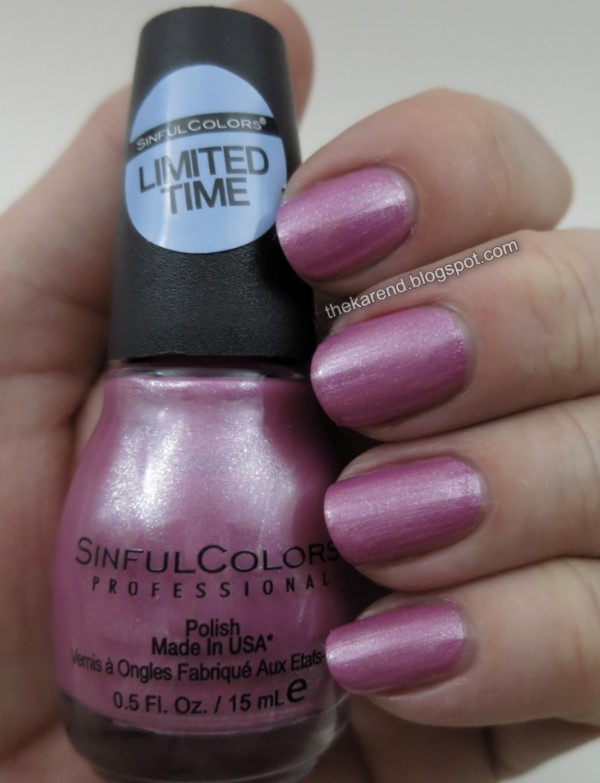 I've already worn Positive Vibez as a pedi (and done a mani on a friend with it), so I guess that means it's that my favorite of these. Sundown Getdown and We're In Tents round out my top three from this group. I'll likely wear Sundown Getdown before too long as it has a nice summer feel to it; I'll save the green for fall probably.