Last year, Ulta had two Essie exclusive duos to celebrate Mercury in Retrograde. I swatched the one that came out in summer in a
pretty timely manner
(after not swatching the 2018 duo at all) but the duo that came out in the fall had to wait longer for its turn. Today is their day. The two shimmery shades here: It's Not You and It's Mercury. You know they're special because they have shiny silver caps.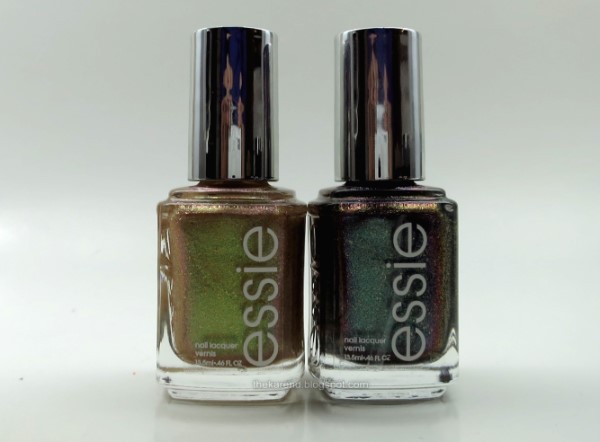 It's Not You is a gold shimmer with a peachy shift and gold flake accents.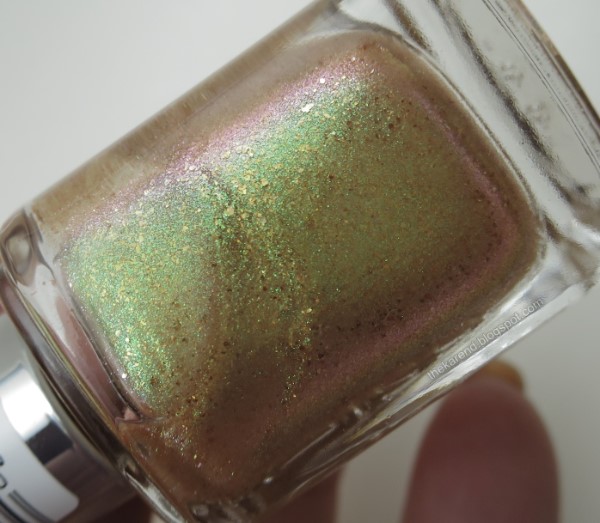 Two coats of It's Not You gave decent coverage; if I had it to do over for the camera, I'd probably use three. (And I would definitely give more attention to getting my nail shapes to match better; I was experimenting with a more squared look than my usual but achieved that better on some fingers than others.)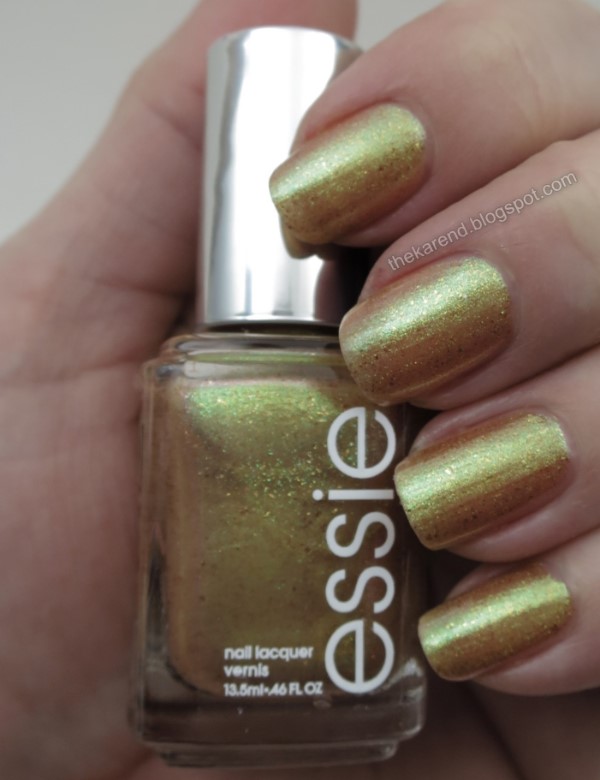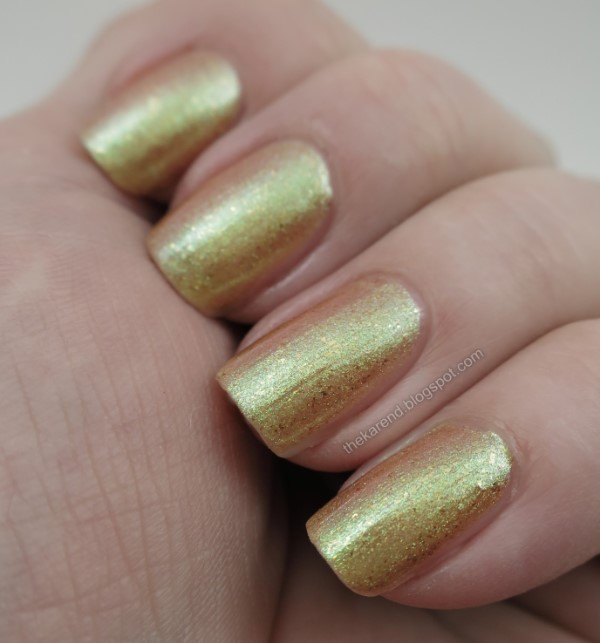 One more look at the shift in It's Not You: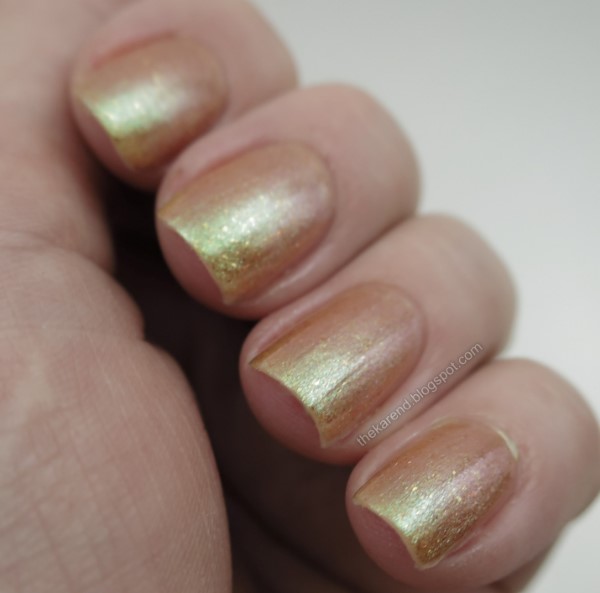 It's Mercury was the selling point for me for this duo (which was sold separately, so I didn't technically have to get It's Not You but not completing a set of two just doesn't sit right with my brain). It's a complex shimmer with blue and gold accents in a green-leaning brown base that shifts to wine-y purple.
I used two coats of It's Mercury for my swatch and that seemed sufficient.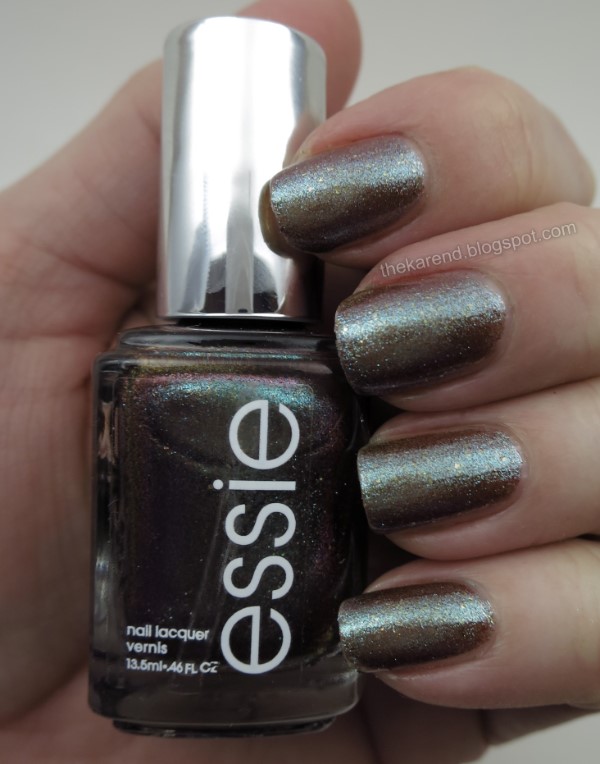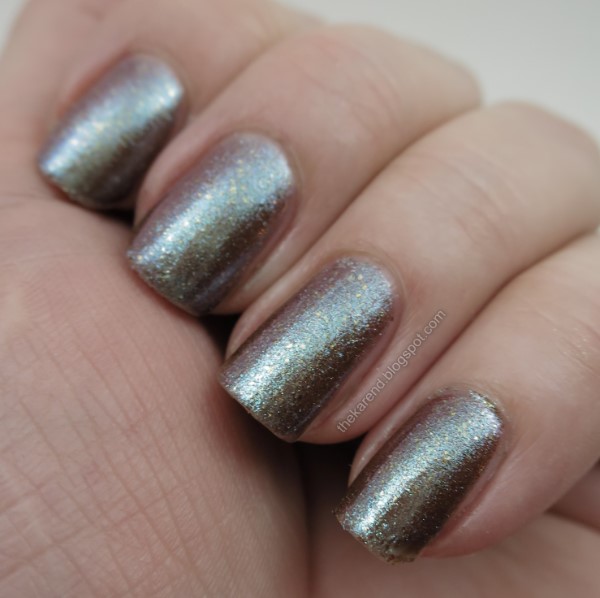 Mmmm ... shifty: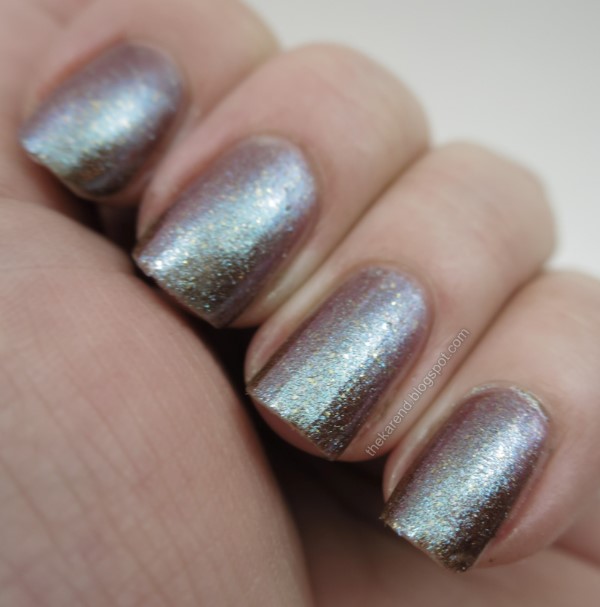 I always want to try layering shifty polishes, so put one coat of It's Not You over Essie Sweater Weather, an olive green shimmer. The gold flecks in It's Not You showed up nicely over the green.
The shift that looked peach against the gold looked burgundy over the green. I liked it.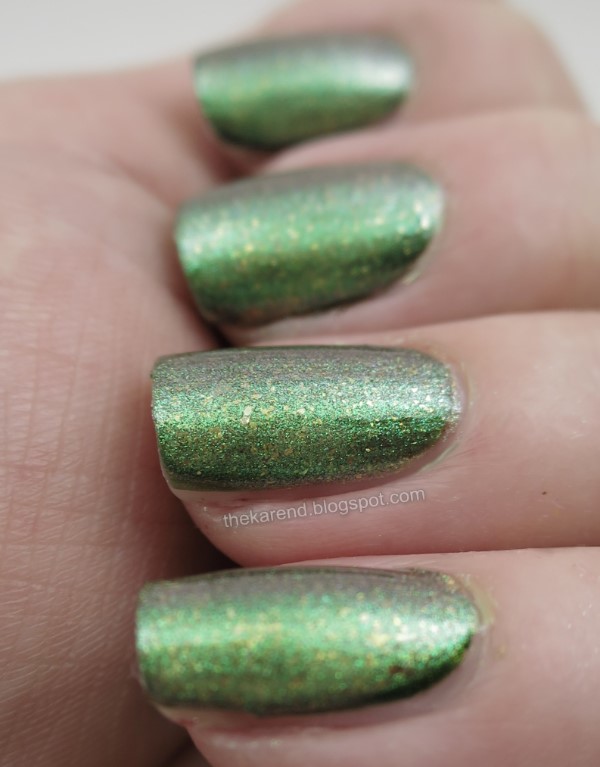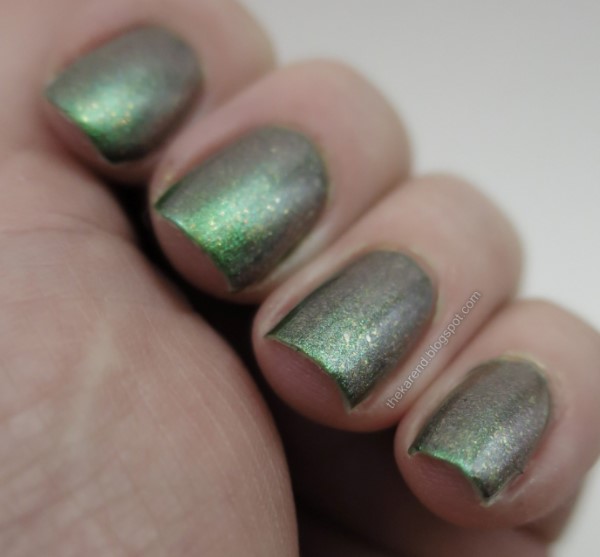 I put It's Mercury over Essie Hold 'Em Tight, a blue shimmer, and Wild Card, a purple shimmer. Top to bottom below, It's Mercury over Hold 'Em Tight, over Wild Card, over Hold 'Em Tight, over Wild Card. The difference over these two base colors is subtle but noticeable, as they bring out different tones.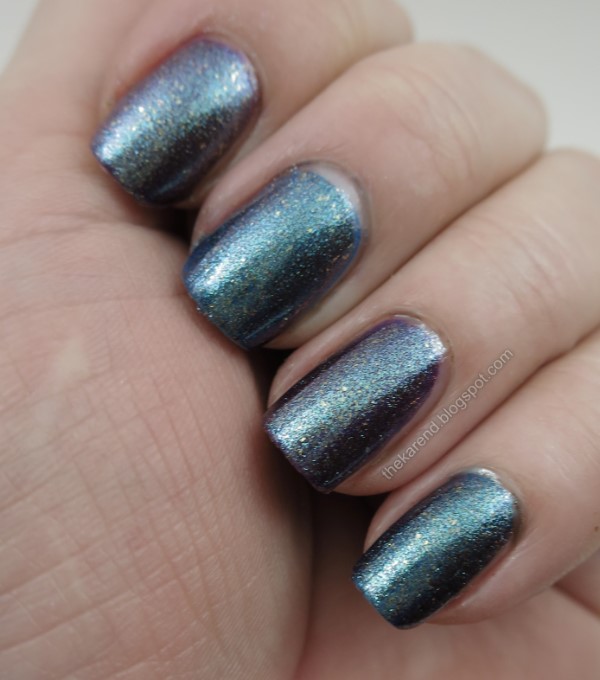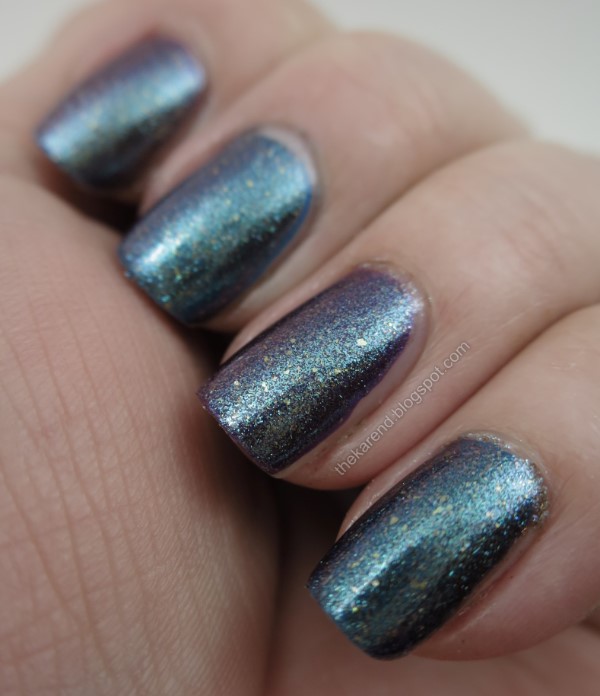 I really like these. If I have to keep only one, it'd be It's Mercury as it is more complex and suits my skintone better, but I can see myself using It's Not You for layering. As far as I know, there haven't been any Mercury in Retrograde polishes from Essie this year. Too bad. Maybe I'll dig out the 2018 ones and finally swatch those to console myself.