With this blog post, I'll complete sharing the swatches I did after Indie Expo Canada 2019. I still have polishes I bought there I haven't swatched (yet) but this feels like a milestone nonetheless. Today's offerings are all from Ethereal Lacquer, in the nice heavy square bottles they used before they switched to the current round shape.
Rainbow's Edge was an IEC Exclusive; it's a teal holo shimmer with a subtle gold shift.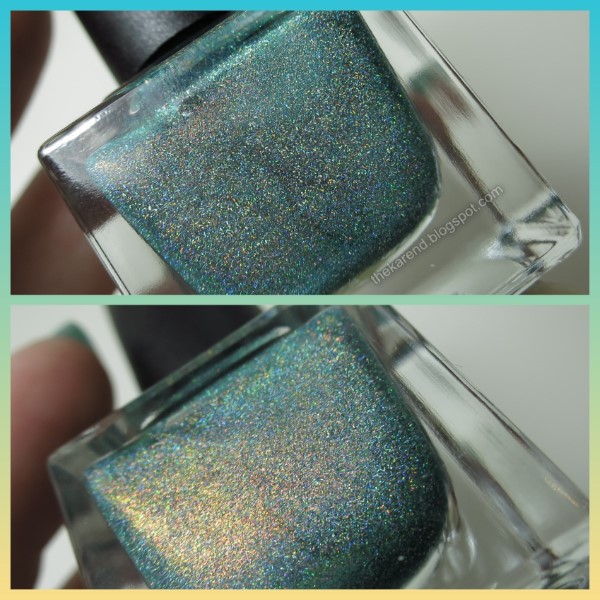 I used two coats for my swatch of Rainbow's Edge.
In direct light, the holo and the gold both show up more: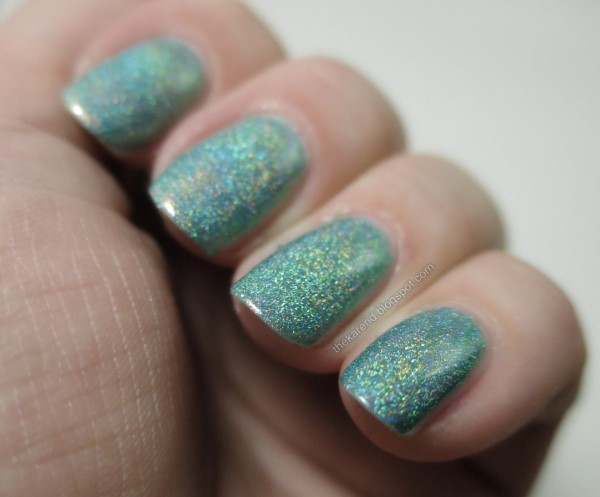 In regular room light, I saw some fun tiny pops of color:
Moonlit Falls was an IEC Limited Edition; it's a deep blue crelly with gold/orange/green shifty flakies and a touch of shimmer that matches the flakies.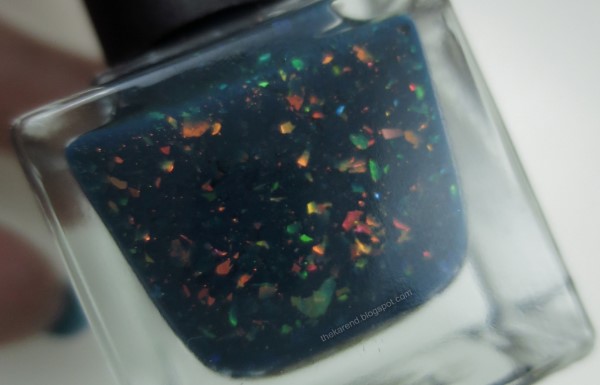 I did two coats of Moonlit Falls as well. No topcoat was needed or used.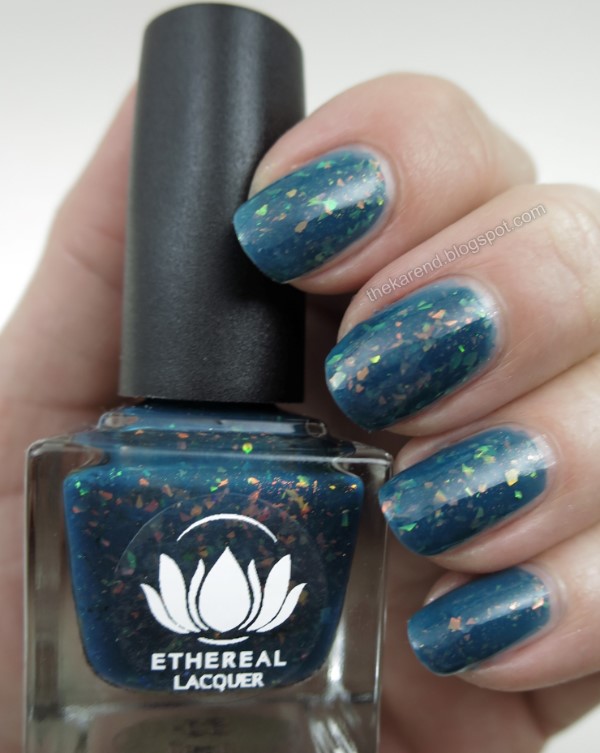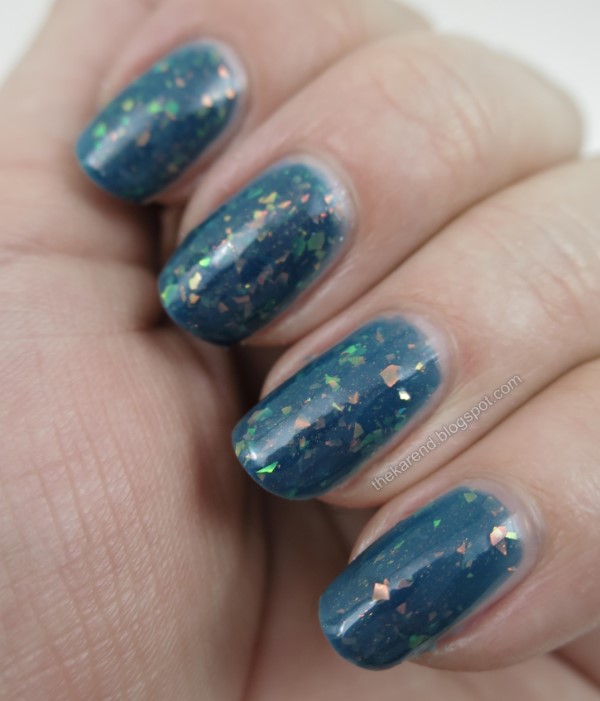 I plussed Moolit Falls by adding Bauble Water, a shifty topper I first shared back in March along with
Ethereal Lacquer Sunset Falls
. I did one coat of Bauble Water on my middle to pinky fingers and added clear topcoat to my index finger to show the difference the topper makes.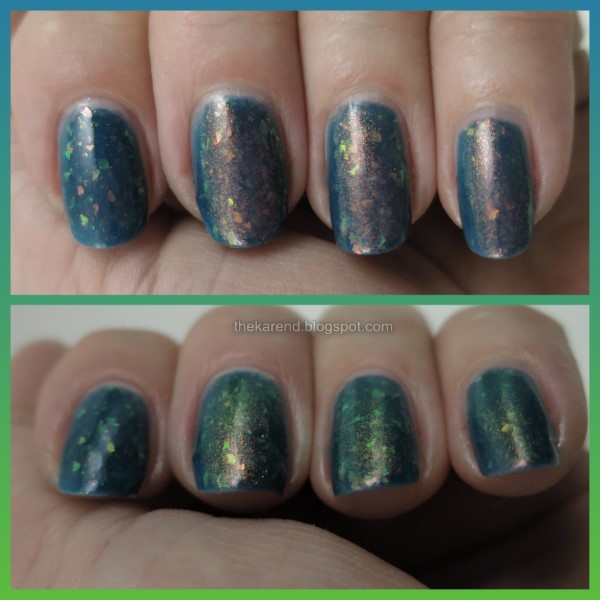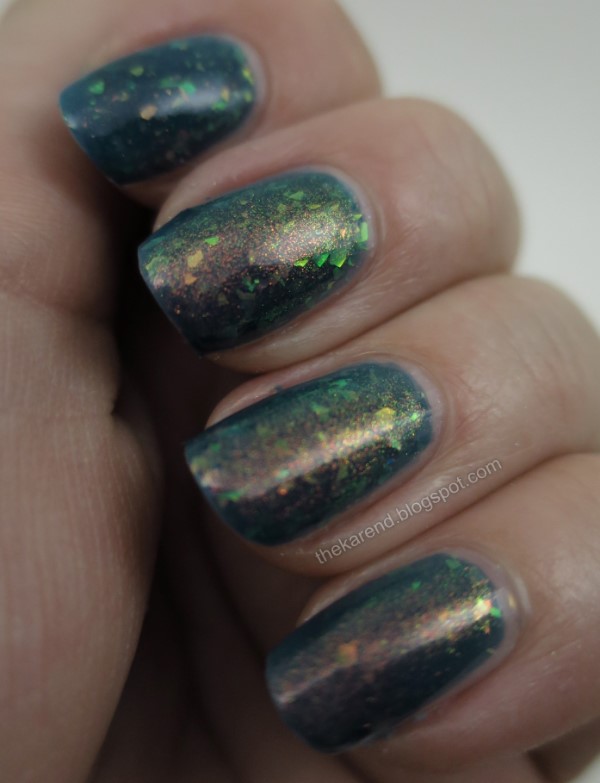 Finally, I swatched Bauble Water over a black creme base. This topper has really good payoff; I only used one coat over the black.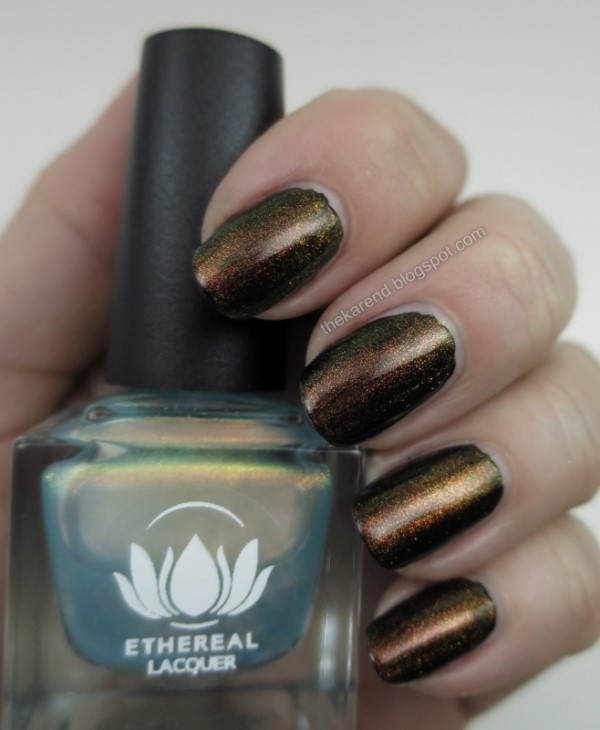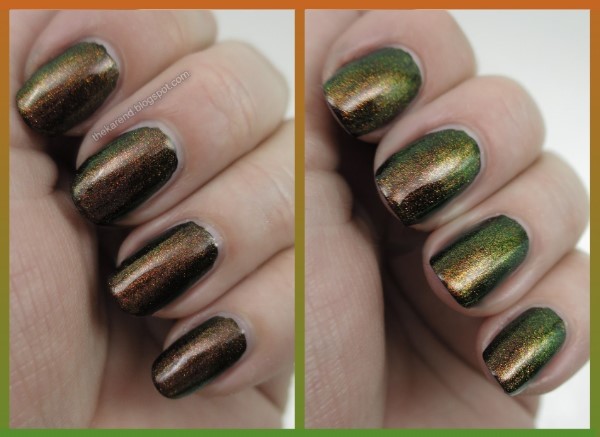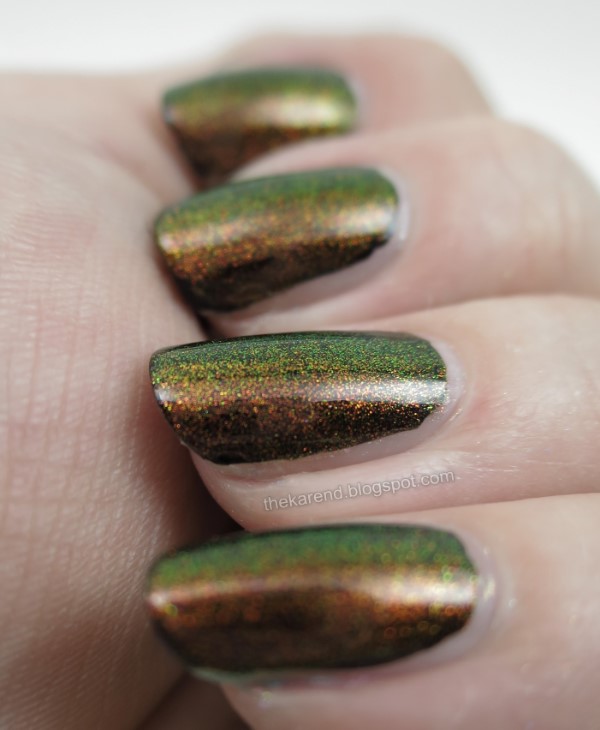 Some pops of color come out in direct light; this is a great look for autumn. Sure hoping we're at a point by then where I can go out to more places than the grocery store to show off my manicures.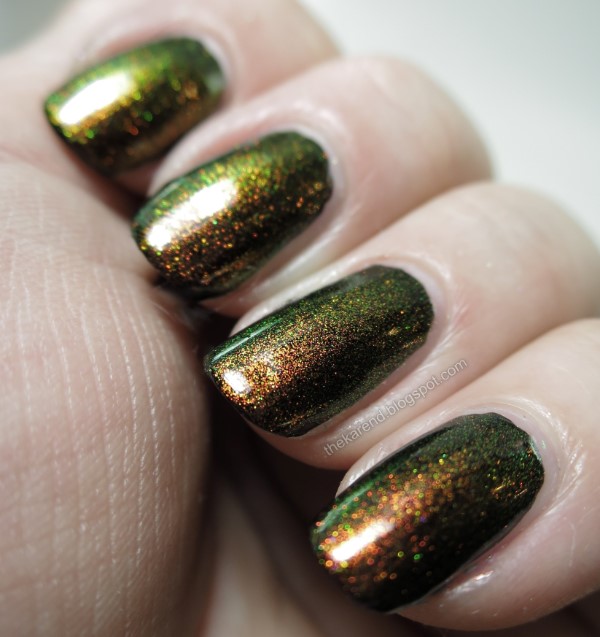 It's good for my budget that the Ethereal website is closed right now, because looking at these swatches again I'm wishing I'd had more shades from the brand. Of course it's only a temporary reprieve because I've already got an August release from them on my calendar!