I am a sucker for multi-colored glitter, so when I saw Morgan Taylor Lots of Dots, there really wasn't a question about adding it to my collection. It's a topper with small matte glitter hexes in white, blue, red, pink, green and yellow.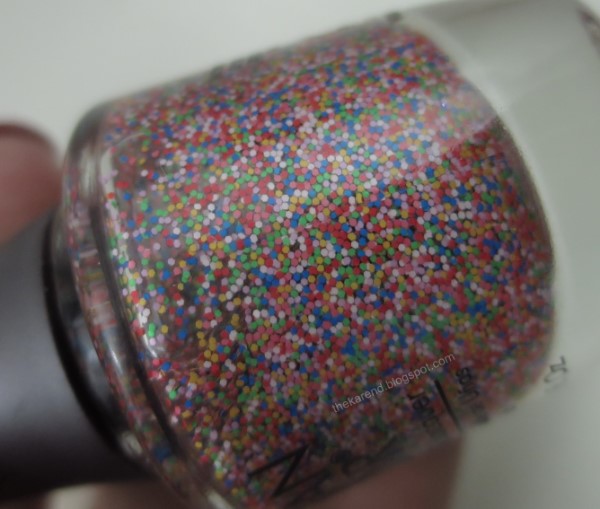 Because it is a topper, it needs a base color under it, so I chose a party pack of creme hues: SinfulColors Shout (yellow), Zoya Janel (red), SinfulColors Mesmerize (blue), and Catrice I'm Not a Greenager (green).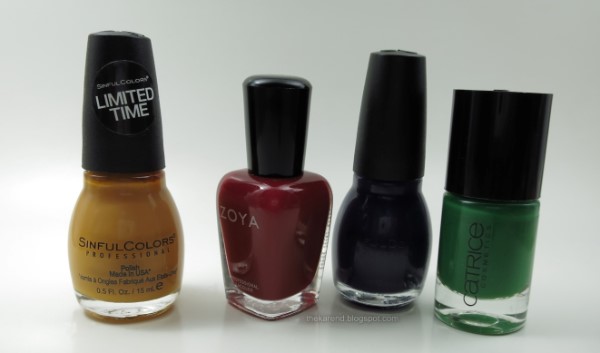 I Skittled the cremes and then added two coats of Lots of Dots. It didn't need topcoat; the glitters laid flat and the clear base they were in was plenty shiny.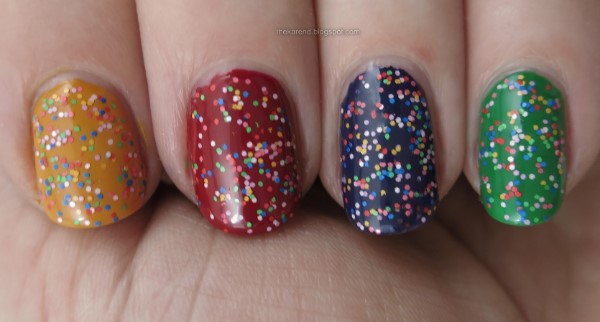 This is a fun glitter with lots of colors yet not so many that the look gets muddled. I could see using it for some sweet almost subdued spring looks, over a medium pink or a pastel green or pastel yellow. Or as the filling in a jelly sandwich. So many possibilities ... so little swatching time!