It feels like the slower pace of life during the pandemic (yes, it's still going on here) should help me better stay on top of things, since there are fewer things to keep track of, yet that doesn't seem to be the case. For example, last month I posted two KBShimmer polishes I got at IEC 2019,
The Eh Team and Off Tropic
. That would have been an ideal time to share the other KBShimmer I got there as well, but no, I didn't. My excuse, which I made up just now as I'm writing this, is that it was from the VIP bag rather than something I purchased at their booth. May I present, Thanks for Poutine Up With Me, a medium purple with several types of shimmer packed in it.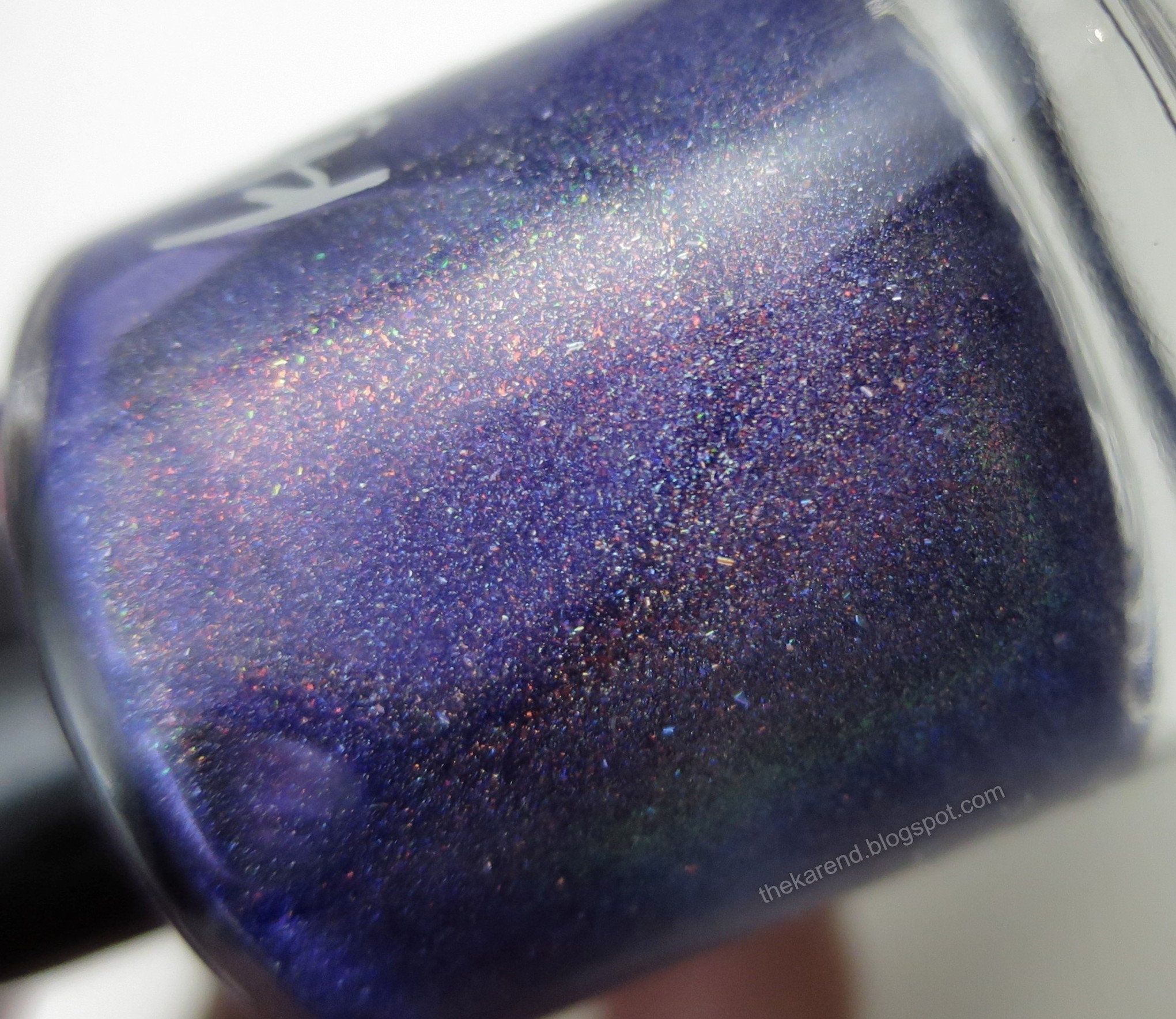 This applied beautifully; two coats provided ample coverage. I added clear topcoat as well to bring out the shimmer more. In the lightbox, the shimmer shows mostly silver and an almost-red pink.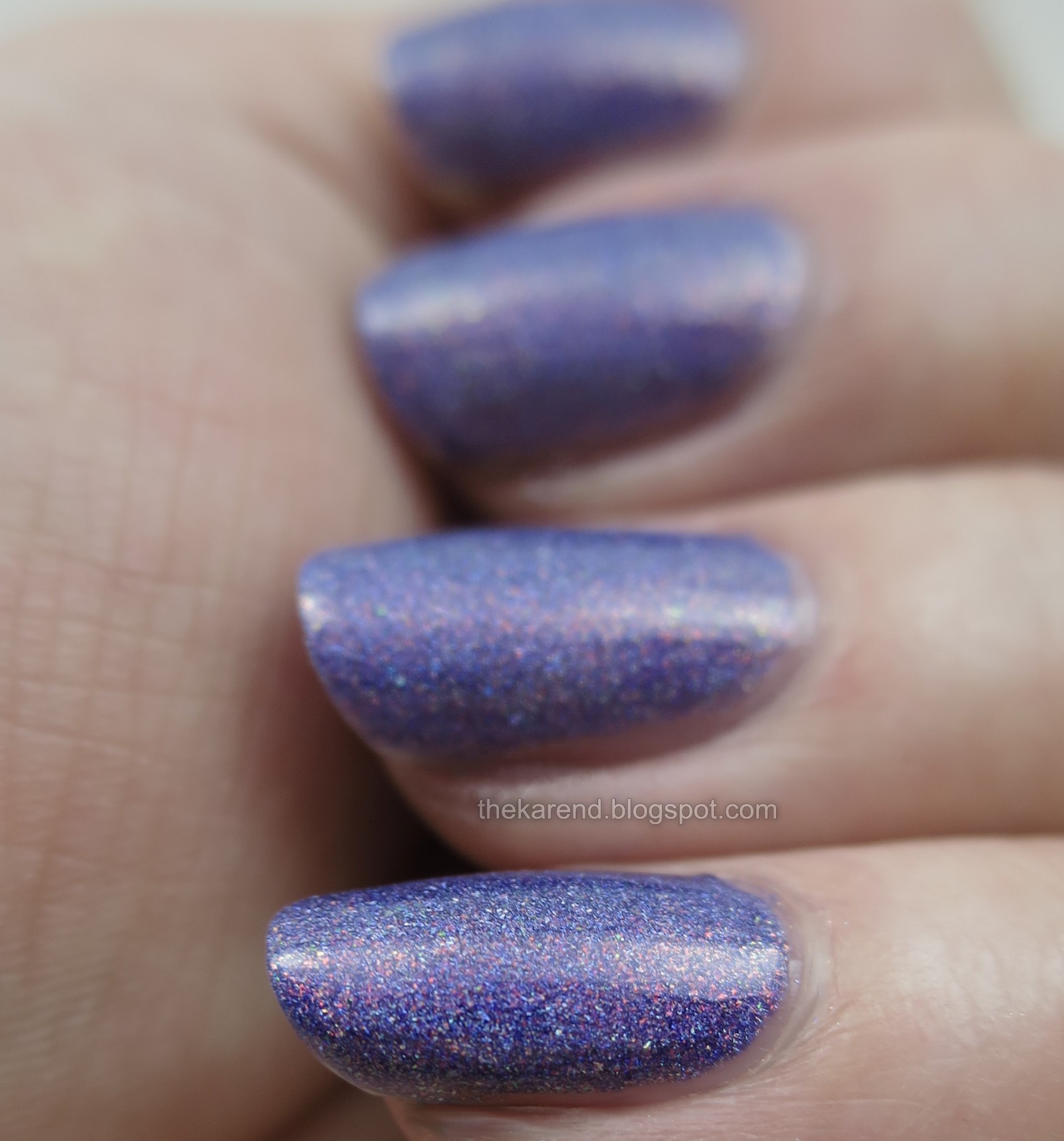 In direct indoor light, a few pops of rainbow show up, too: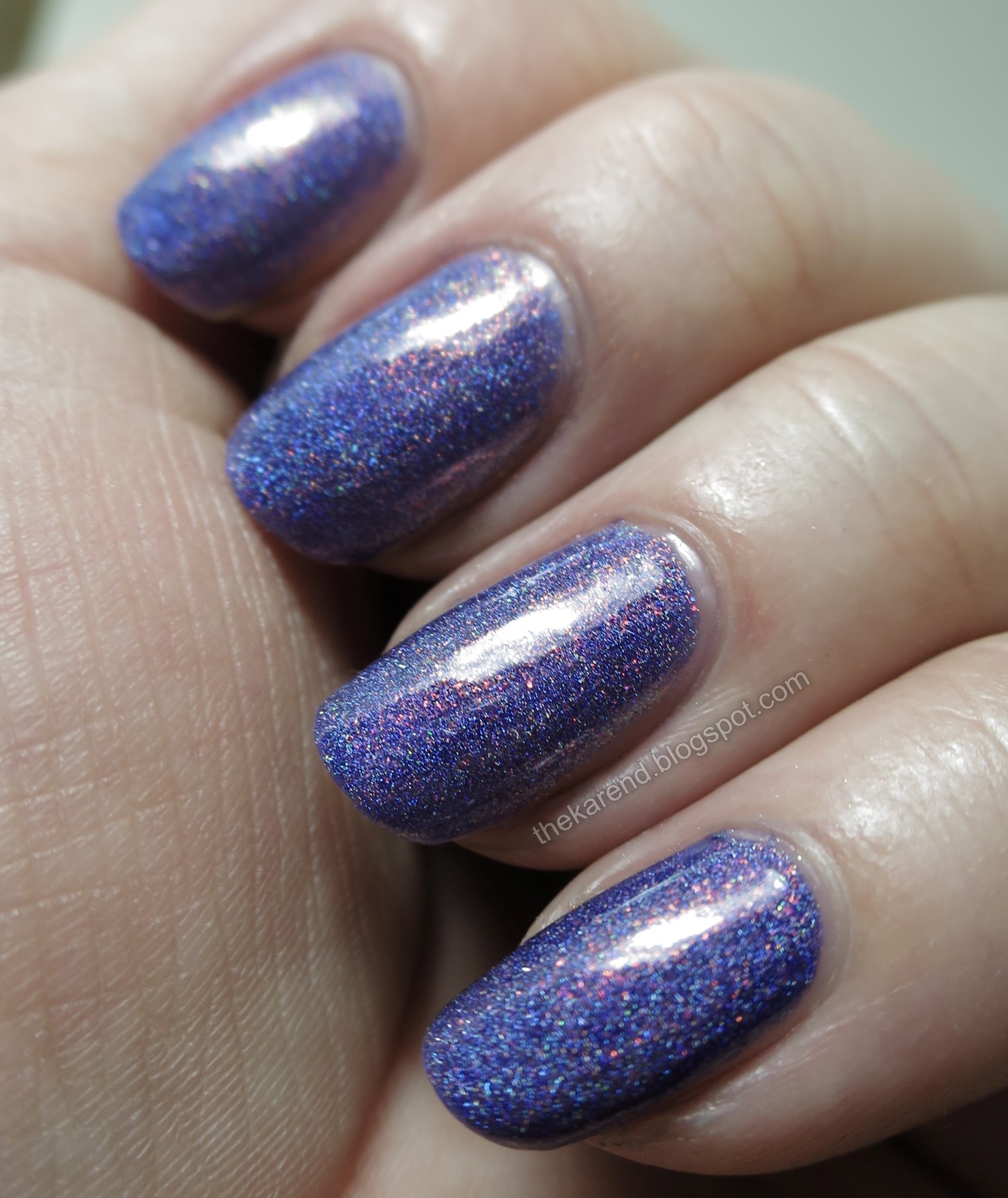 In sunglight, it's hello holo: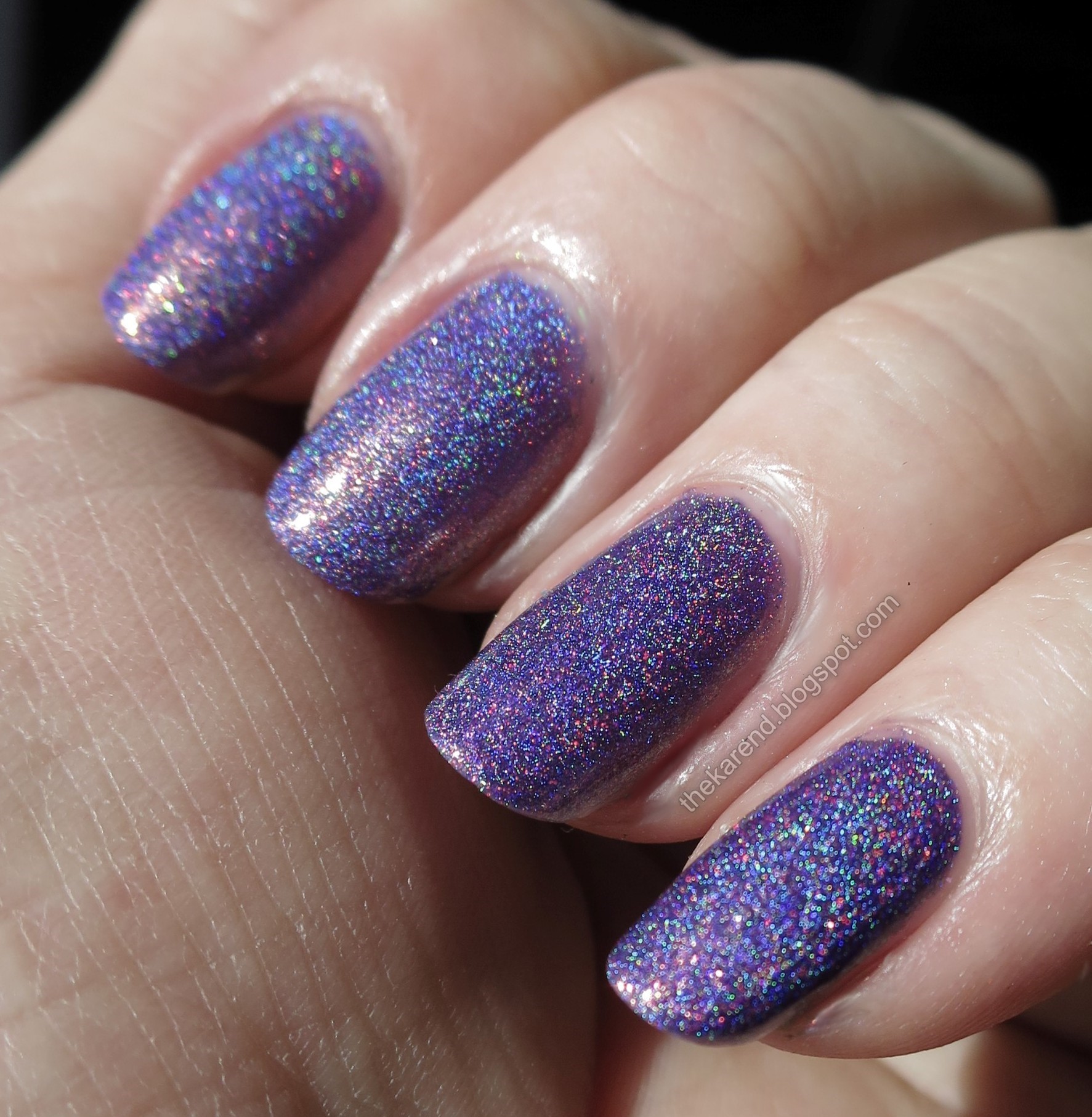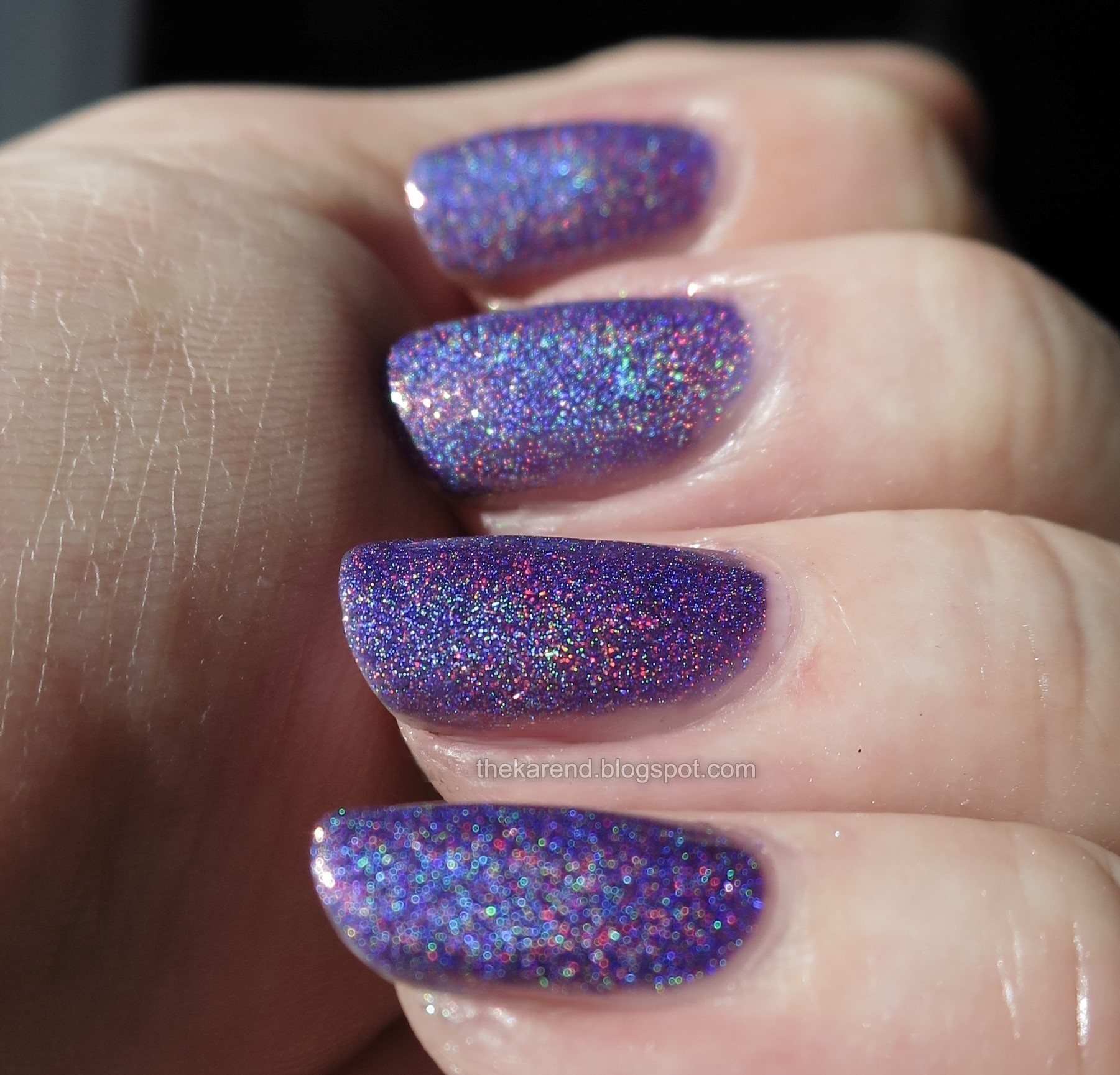 Of course I had to see what it looked like with Off Tropic, the multi colored flakie topper I rhapsodized about in that earlier post. I added one coat of the flakes plus clear top coat. Yep, still love Off Tropic.
Soon I'll have more KBShimmer to share, as a kind reader sent a gift certificate for the brand to me, which was a lovely surprise, especially in this time when I've been struggling a bit not being able to do a lot of the things I enjoy, like travel and eating out and gathering with friends and family.