Thanks to a kind person who sent me a gift certificate, I was recently able to treat myself to some new KBShimmer polishes completely guilt-free. The first one I've gotten to swatching is I Feel Pine. In the bottle, it looks like a pewter shimmer with holo microglitter, which is certainly attractive. But it's got a secret ... it's magnetic. Putting on two coats and using magnets before it dries pulls both purple and deep green out of its depths. I added quick dry topcoat as well to add shine and get the polish dried faster to "freeze" the patterns.
I used three different magnets: dual ended on my index (small end of magnet) and pinky (large end), ring on my ring finger (sliding my finger into it), and black S on my middle finger.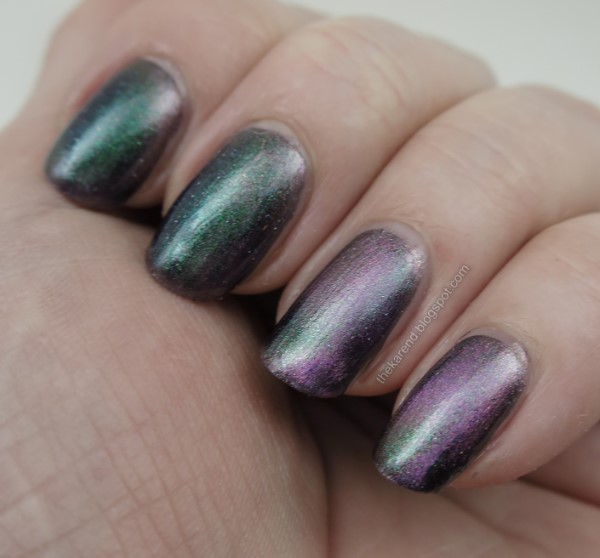 The colors shift at different angles, with the mix of green or purple changing on each nail with a small tilt of my hand.
The tiny holo particles add even more visual interest, popping their rainbow colors when viewed from the right angles.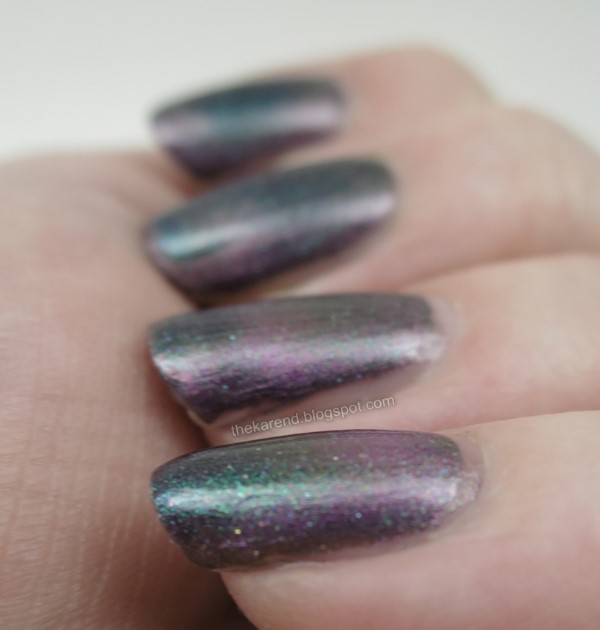 In direct light, the colors look even richer.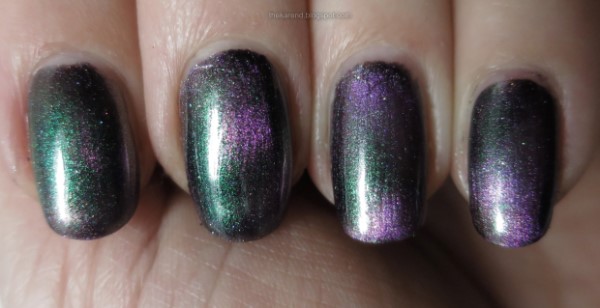 And of course I had to try my favorite KBShimmer topper, Off Tropic, over I Feel Pine. I slicked on one coat of the colorful flakies and finished with a clear topcoat. Yep, that works for me.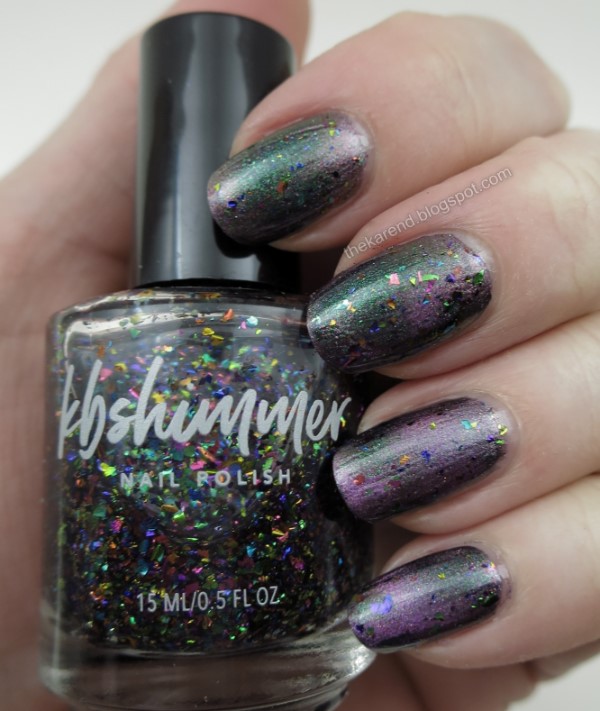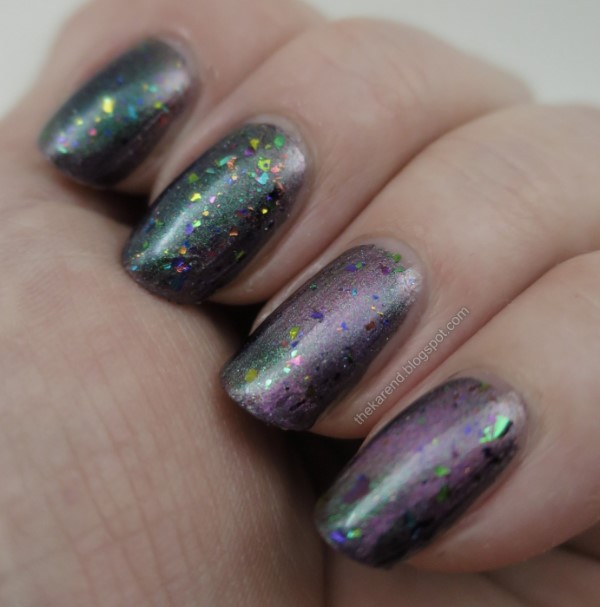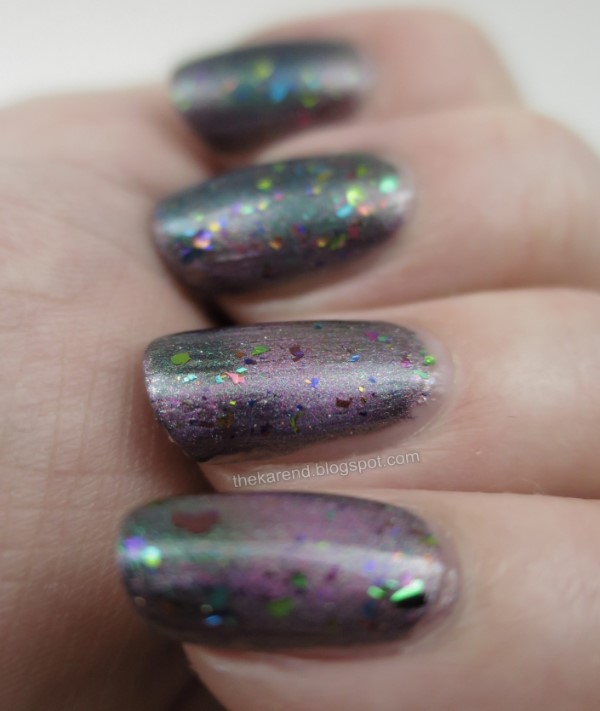 I'm super happy with I Feel Pine ... purple is my favorite color, and purple and green are a great combination. Plus, it looks good with Off Tropic. I haven't swatched the other KBShimmer shades I got; hope to be able to do that soon.