I hadn't planned to take last week off from nail blogging, but that's how it worked out. There was definitely a vacation vibe on my ski mountain, with plenty of folks from other areas visiting here (maybe not the safest choice in a pandemic, but at least I'm able to avoid them for the most part). For my first post of the new year, I'm starting as I hope to go on, with a look that was fun to do and let me exercise my creative side. The November 2020 For the Love of Polish box was inspired by the Aurora Borealis. The three polishes in the set: Tonic Euphorealis, Pahlish Solar Wind, and Polished for Days Polar Lights.
I used all three polishes sponged over a black base to make a night sky mani that maybe looks a little like the Northern Lights (which I've never seen in person but hope to someday). I did add clear topcoat to level the layers and add shine.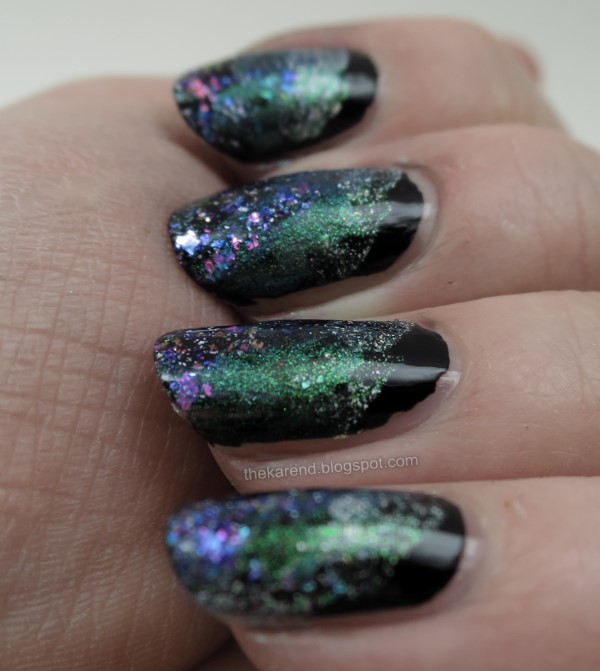 I will have swatches of the individual polishes at some point (I hope next week) but didn't want to wait to share this look. Happy 2021 to all of you reading this!